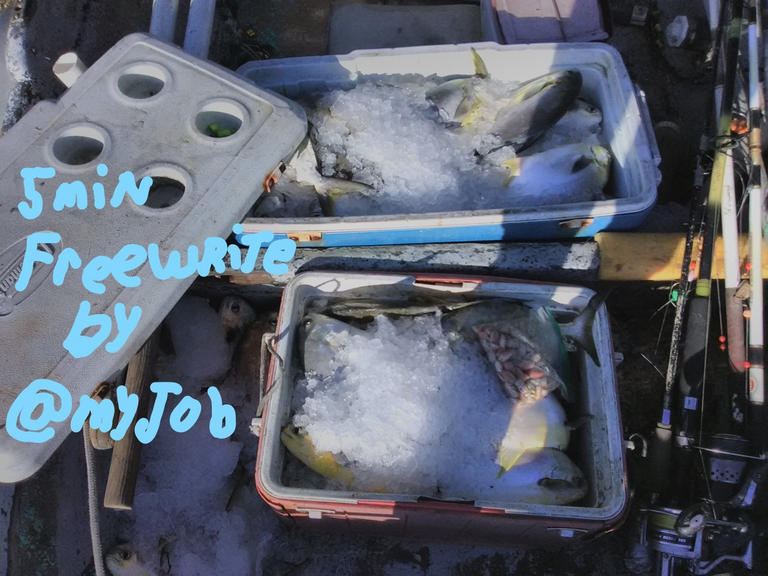 This is my post for #freewriters Monday prompt Prompt: significant property damage hosted by @mariannewest
Growing up in Florida I was used to getting hurricanes. I lived on an inlet and the ocean was within walking distance. If the storm seemed to be bad, our Dad sent us to stay with our Aunt and Uncle on the other side of the river. The road going to our home was made of sand and hard to drive on in good conditions, the air had to be let out of tires to maneuver it. After a storm, it was worse and in some storms, the only way we could get home was by boat. I remember going home one time and the water was knee-deep in our house. To my surprise, we did not have any significant property damage.
In 2004 we had back to back hurricanes, Frances hit first, they were calling for it to be a cat3 but was a 2 when it landed just south of us. We went to my brother's house in north Fl. On returning home I found out I had left all the windows open the couch was wet but there was no significant property damage.
11 days later hurricane Jeanne was headed for us and again they said it would be a cat3. We did not leave for this one. We stayed at our house. I do not know why but they always hit at night. One of our windows was blowing out and in, only held in place by the top, my husband tried to hold it in, then thought better of it and let it go, it finally blew out into the yard, the glass did not break. We heard something pounding on our roof and within minutes water started coming in everywhere. We had what they call rolled roofing and it unrolled and that is what was pounding on the side of the house.
I ran around like a fool trying to put totes, pots, buckets anything I could find to catch the water, it did not help because they quickly overflowed. After the storm was over we could tell we had significant property damage. Three days later the mold took over and we moved to a tent in the back yard. After the first cold front, we bought a camper and lived in it for 16 months while we rebuilt our home. I was able to remodel and fix it up to what I had always dreamed of doing. We even put in central heat and air, which for 20 plus years we had neither. We got to live in it for 6 months and received a letter from the county that they were going to take it, eminent domain. We found a piece of land and wanted to move the house but we were told no. Months later I heard they tore it down. I had raised my kids in this house, we had it paid off, it was ours, so we thought.