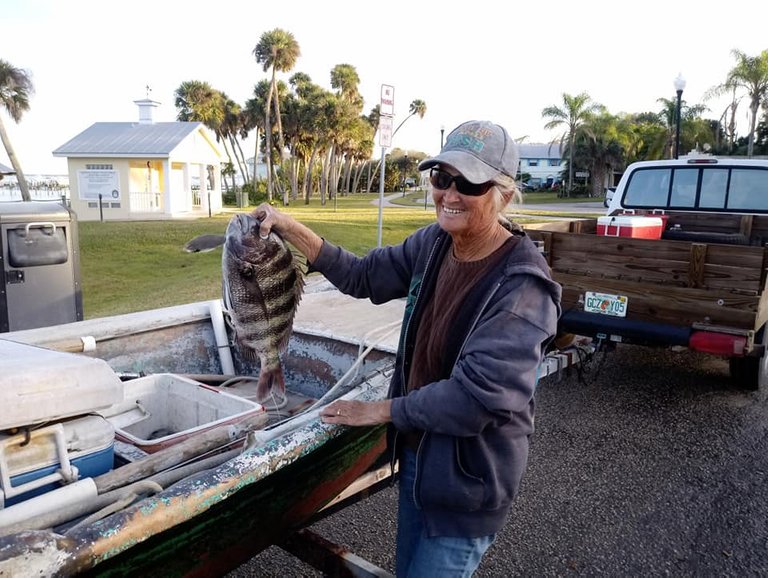 This is my post for #freewriters Thursday prompt lion's tail hosted by @mariannewest
We did not fish today, bad weather, so since we have plenty of crabs in the freezer I put my boat over and pulled all of the crab traps out. They needed to come out because they are getting too dirty and when this happens, crabs will not go in them. Unless I bleach them it will take 2 weeks for the crud to die off.
My husband put his boat over so he could get our bait pens from the RR bridge and take the bait back to Charlie's dock.
I guess when the weather lays down we will go back to trying to catch trout, or maybe there will be some jacks around the islands. I just hope there is something for us to catch.
For the last 10 years, I have been saying that it feels like I have been fishing in a fishbowl. I think now the bowl is empty. I hope I am wrong and it is what the old-timers would say when trout fishing was bad, they would say "they are in deep water, they will be here when they pull in closer" but it has never been this bad.
I feel like we have out-lived the river. Fishing is like grabbing a lion's tail. You know what will happen before you do it.
On a good note, I cooked the mangrove snapper that I caught yesterday for dinner tonight, it is my favorite eating fish.