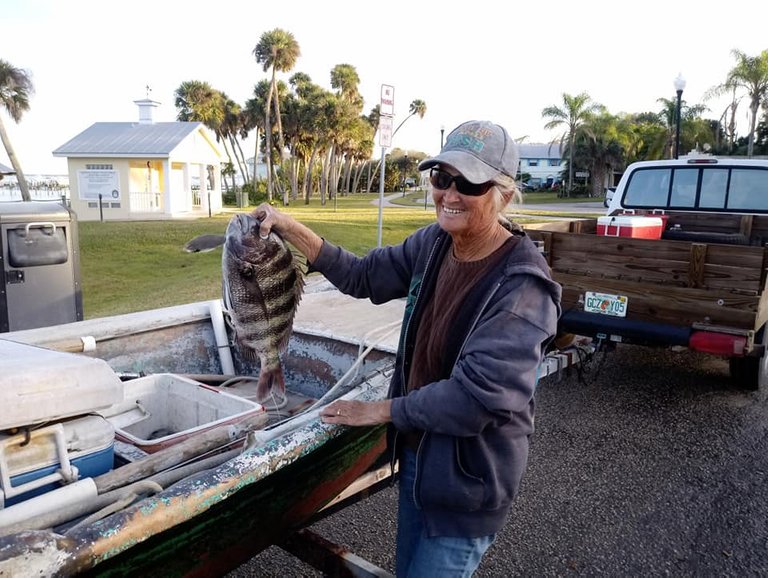 This is my post for #freewriters Tuesday prompt * black sheep* hosted by @mariannewest
We weighed our fish this morning and I was pleasantly pleased with our total. 348 pounds. No wonder we were tired. Today we did not do as well but still made a day's pay.
While the wind was calm we fished by the channel, I was sitting there catching sailcats and see this boat coming at me, I thought he would veer off but, nope he kept coming and came so close that he ran over my lines, I do not know how he kept from cutting them. He has 2 miles of river and can not go around someone who is fishing. He would be what my granddaughter calls a Richard. I asked her why Richard and she says Grandma what is short for Richard. I had a good laugh with her. She is not the black sheep of the family. Today she turned 20 and this week she will graduate college for welding and will be certified in all 3 types of welding.
Friday the school had an event where companies come in and watch the students weld. Piper Aircraft was one of them and her resume was the only one they took with them when they left. Yes, I am a proud Grandma.
Back to fishing. My husband was also fishing on the edge of the channel, he said he was sitting there when all at once this 7-foot bull shark breached right behind his boat. He said he was glad it did not jump in his boat because he would have jumped overboard.
I had 2 sharks cut my line off and caught a 3-foot one, he was a wild bugger when I put it in the boat, I think he was trying to eat my boat, I stood on the seat to keep my feet away from its biting mouth.
My vision is bad again, I do not know what is going on with it but to read while on the computer I have the text enlarged to 175, I have glasses on and use a magnifying glass to read. This has happened before and then it goes back to perfect. I made an appointment with the eye doctor but it is not until June 6th. I hate fishing with it like this. I can not see my corks or my line.