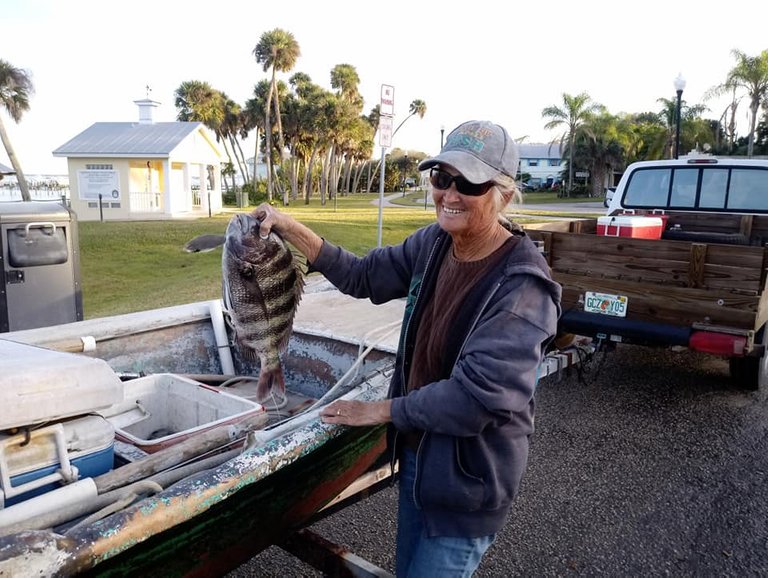 this is my post for #freewriters Saturday prompt the wind kicked up hosted by @mariannewest
Today when I got to the boat ramp there was a car with a boat behind it pointed the wrong way at the ramp. They came in on the wrong road. I was on the other road watching them try to maneuver their car around so they could back down the ramp. They finally managed to get the boat overboard and the car parked. I backed down and put my boat over.
They asked if I was going out to the lagoon and I said, yes. They asked if it was going to be wavy. The weatherman said we were to have light winds 5 to 10 mph. I told them it was going to be nice. Before I got to the railroad bridge the wind kicked up, the weatherman lied, once again.
I had planned on fishing out by the channel but with the wind blowing 15 to 20 from the northeast I decided to stay in the creek. I do not know what my husband's problem was but he did not catch much and he was right there by me. He says he has 50 pounds, I have 150 pounds. Yes, I am tired.