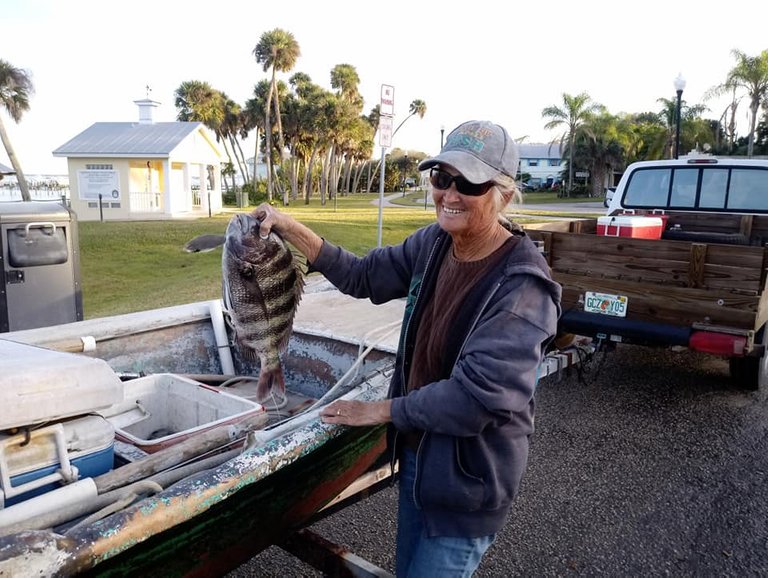 This is my post for #freewriters Friday prompt pigeon-hole hosted by @mariannewest
We weighed our sailcats this morning and had 227 pounds. It feels really good to be making money again. But I do not know why things have to work out this way, I have sat around for months making nothing and as soon as I start making money where I need to fish and can not take the days off, I have a grandson who will turn 5 tomorrow, I will miss his birthday party, My daughter's birthday is also tomorrow. Monday is my mother's birthday and Tuesday is my granddaughter's birthday. Also, Sunday is Mother's Day and my girls always take me to breakfast. I know me going means the world to them but I do not know how long they will buy sailcats and can not afford to miss a day's fishing. It makes my heart hurt.
My husband was putting his bait away and heard a noise under the clam upwellers on the dock, when he looked under it he saw pigeons, one was on a nest. I told him a couple of years ago I was under the dock waiting out a thunderstorm and I saw a pigeon-hole with two pigeons in it. I wondered if they are the same pigeons.