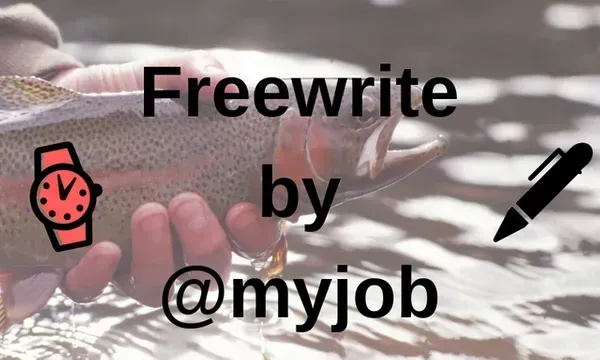 This is my post for #freewrite Thursday prompt cleft hosted by @mariannewest
The day my motor quit on me and I spent 3 hours rowing to the boat ramp, you could say that I was in a cleft stick. Being in a cleft stick means something like being in a rock and a hard place, you know, damned if you do and damned if you don't. I did not call my husband to come to get me because I did not want to make him put his boat back overboard knowing he had been home for hours. He was mad at me for a couple of days, then he went to the fish house and one of the guys there told him I did not call him because I knew he would be too drunk to come to get me. I told one person that I did not call him because if he has had one beer he does not drive. I have never in our 37 years seen him drunk, yes he has a couple of beers every day but he is not drunk and does not have a beer until late afternoon. That is how things get spread on the river. So I was put in another cleft stick because he says to me "you know damn well that I am not drinking at 3 in the afternoon". The truth is that I did not want to call anyone and make them come get me.
Google says this about cleft stick.
If you say that a person or organization is in a cleft stick, you mean that they are in a difficult situation which will bring them problems and harm whatever they decide to do.
Anyway, the parts came for my motor yesterday but it rained all day. We got it all put back together today and I took it to the creek and put it in, let me tell you this, it ran beautifully I am as happy as a clam. I wonder where that saying came from. I have raised millions of clams from the size of beach sand to chowders and have never seen one that was happy.
This is the part that caused all my motor woes. It is called the trigger, a good name for it because it was losing fire. lol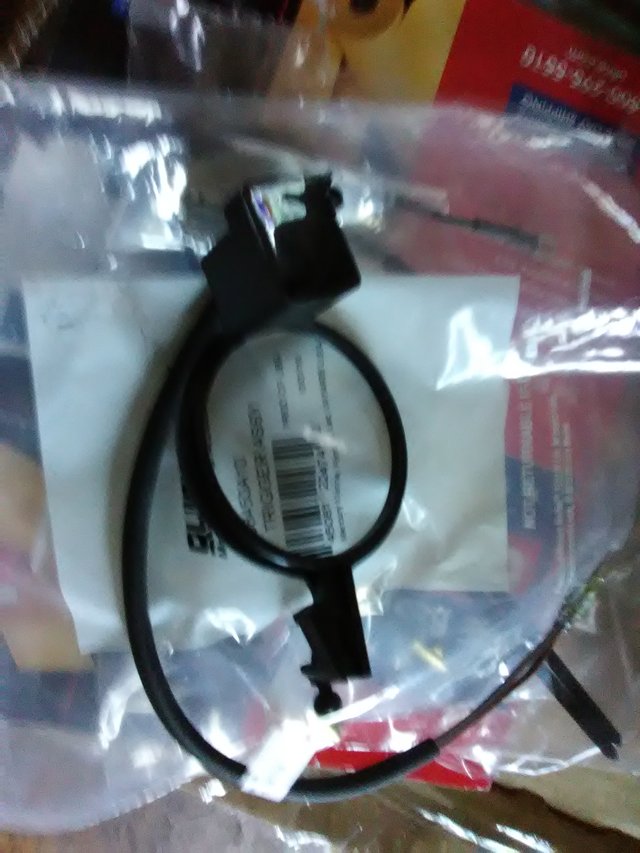 She's up and running once again.