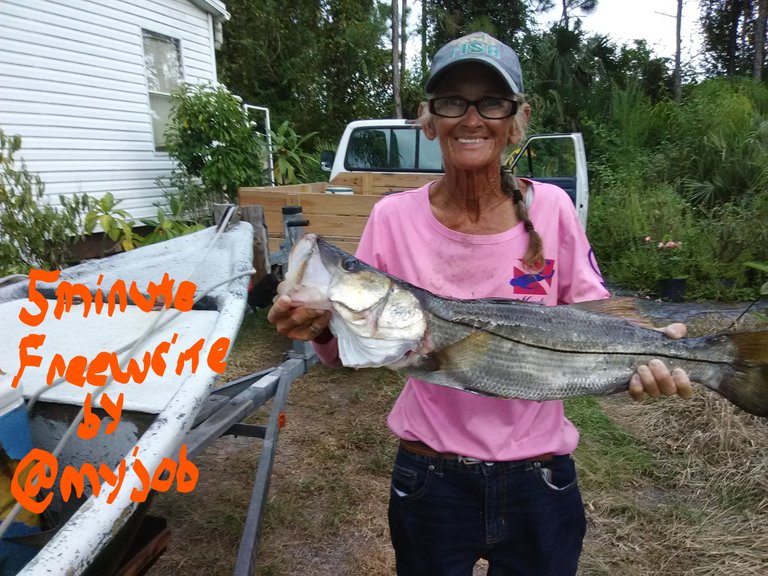 This is my post for #freewriters Thursday prompt he hummed hosted by @mariannewest
When I was little there was an elderly couple who had no children and they took my Mother under their wing. She was like a daughter to them. Me and my brothers and sisters called them Aunt and Uncle.
They lived on the other side of the river in a community called Little Hollywood. Uncle Richard was a fisherman and sometimes I went with him. I loved him like he was my Father, I was always stuck to his side.
My Grandmother lived not far from them and every Sunday Dad would make the drive to her house to visit with her. Sometimes he would drop us off at Aunt Maes and Uncle Richards's house. There was a park near their house that had all of the old-time playground equipment like the merry-go-round, jungle gym, see-saws, and other things that are now considered too dangerous for kids to play on. It also had a freshwater pond that had a flow well going in it, all the kids swam there.
Aunt Mae and Uncle Richard did not have much money but every year they had birthday and Christmas presents for all 5 of us kids. Before Aunt Mae passed she told me the story of how they were worried because they did not have enough money to buy for all of us and just a couple of days before Christmas Uncle Richard caught 25 pounds of pompano and they were so happy because we would have presents from them.
Uncle Richard raised pigeons and rabbits, but not for pets. I do not remember eating them but I am sure we did and they did not tell us what it was.
My best memories of Uncle Richard is of him whistling, no matter what he was doing, he was whistling. I wish I could remember what he was whistling but that memory is gone. I don't think he hummed or I had never known him to hum, but his whistling was very comforting. Just thinking of him makes me smile.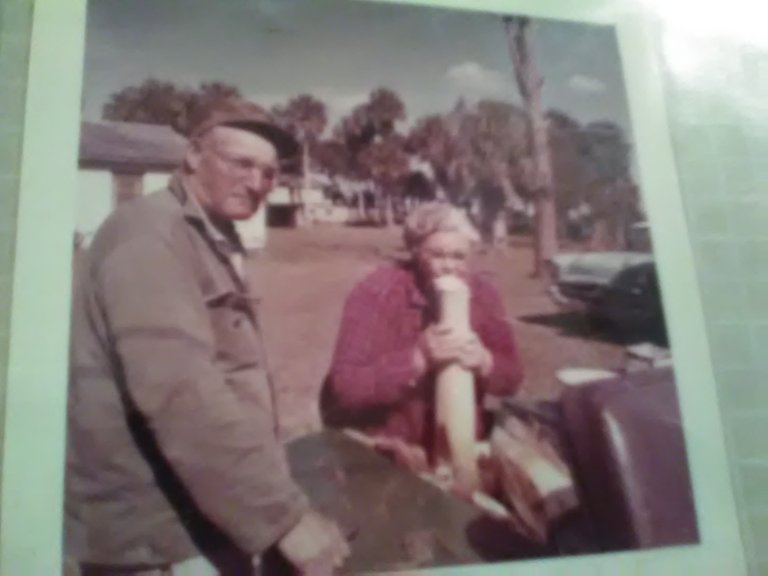 Aunt Mae and Uncle Richard, Aunt Mae is taking a bite of swamp cabbage, it is a tree that grows in Florida. You cut it in chunks and cook it. It is also good raw.