5 minute freewrite Tuesday prompt *empty pail*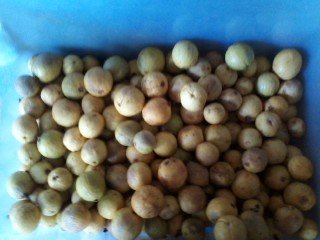 This is my post for #freewrite Tuesday prompt empty pail hosted by @mariannewest
The picture is of guavas that I made jelly with.
I think that I am very lucky to live in a place where there is an abudance of fruits to make jellies and jams or just canned fruit.
My husband took his empty pail and filled it with a bunch of wild grapes and we made jelly from them.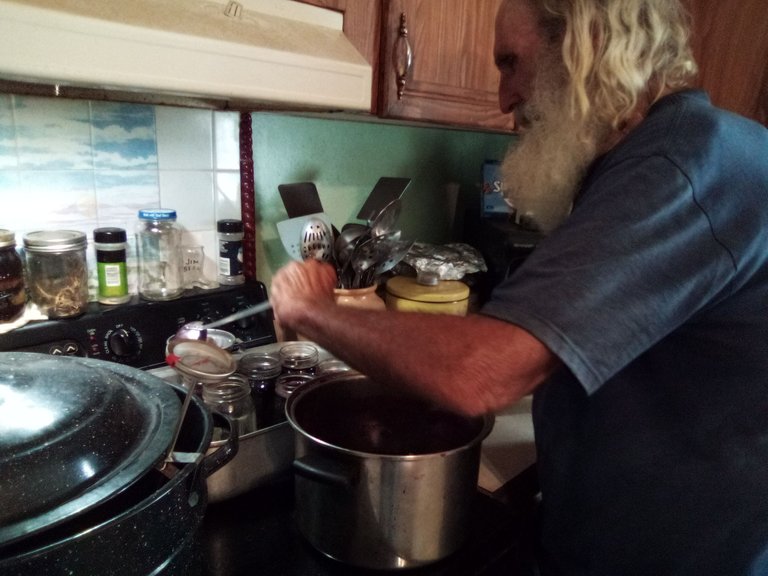 A few weeks ago I made mango salsa, it was the first time that I made it, and was not sure about how it would taste but I have to say, it turned out pretty darn good. It is very good over pan-seared fish and even over rice.
It turned out red because it called for red onion and I did not have any so I chopped up a yellow onion and put red food coloring on it. As it turned out, it turned everything red. I think it is pretty.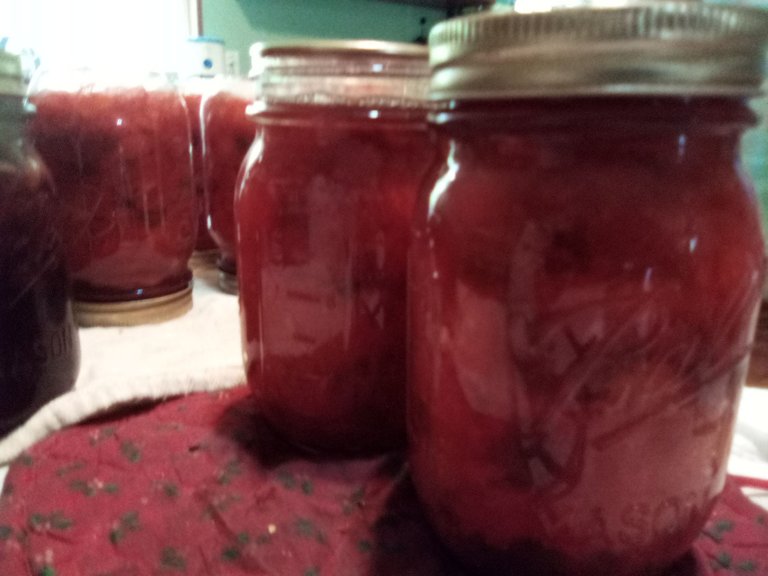 Another thing that I made was starfruit jam, I had a few blackberries and blueberries that I added to the starfruit, it turned out to be this pretty purple color.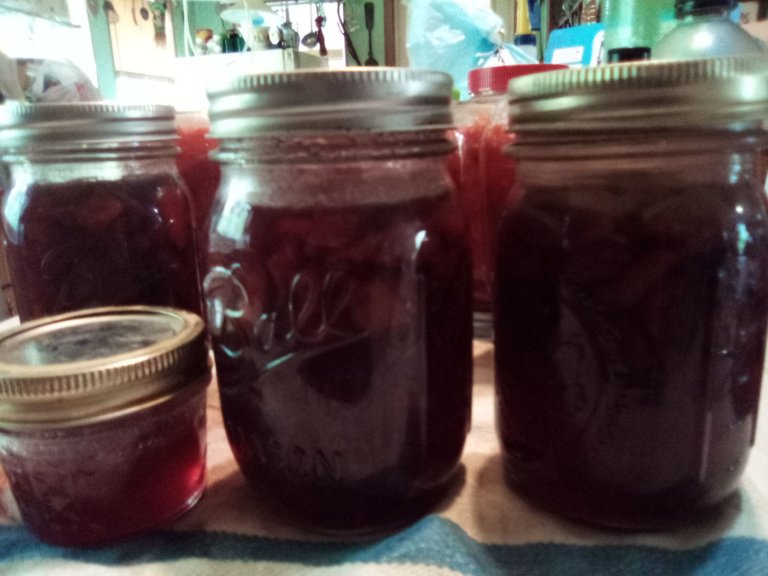 No matter which fruit you like, here in Florida if you know where to look it is easy to fill an empty pail with good fruit.
I have Suriname cherries but I have not tried to make anything from them. Most people do not like them but I grew up eating them so I do love them.
I finally picked my pineapple, I wanted it to get bigger but it was getting too ripe. It has to be one of the sweetest pineapples that we have ever had.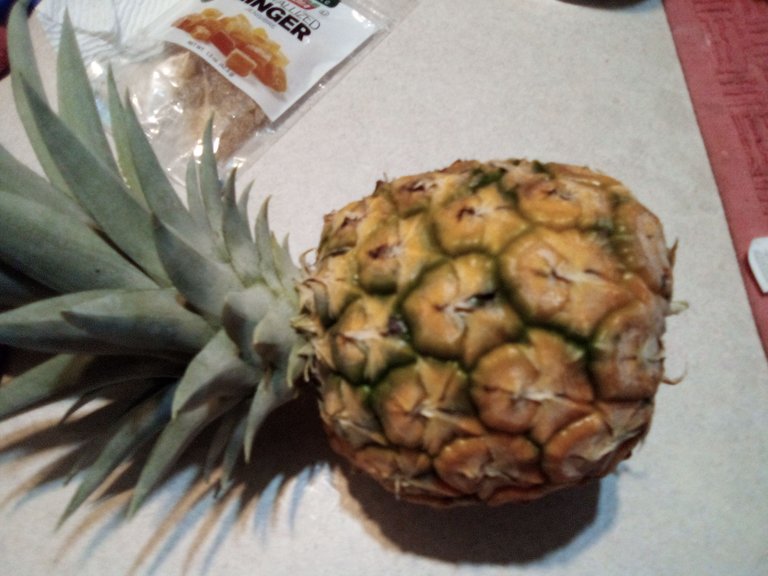 ---
---