5 minute freewrite Friday prompt *heartbreak*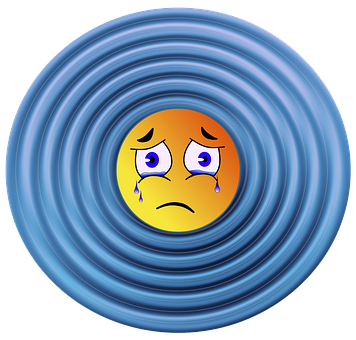 I copied this image from
https://pixabay.com/images/search/heartbreak/
This is my post for #freewrite Friday prompt heartbreak hosted by @mariannewest
To start my motor I have to have it in gear and full throttle. I started it 15 or 20 times yesterday, here at the house. We can not find what is wrong with it. I should say we are pretty good at working on motors but this one has us both stumped. After it starting every time I figured I could fish with it like this.
I put my bat overboard and get the bow pointed away from the dock and fire it up, off I go, I am so happy to be back in my boat. I get to where I keep my bait and slow down and as usual, it dies, I drift in and get my bait. Start the engine and I am off to run the traps, I only had 50 bait in my holding pen.
I run the first trap and it dies, I counted the bait from it and dropped it back in the river. I start the engine and when I pull up to the next trap it dies as soon as I slowed down. I get the bait and drop the trap back and tried to start the motor, it will not start.
I am thinking maybe it is flooded. I row to the next trap get the bait, yadda yadda, yadda. I row to the next trap and the next and next until I got to the end of the line. By now it has plenty of time to set if it is flooded, it still will not start. I let it set some more. Now I am a mile from the bridge and 5 miles from the boat ramp.
I rowed to Cat Island, which is just outside of the bridge. I am now so tired I can not row any further. I was also going against the wind. I stopped on the end of the sandbar on Cat Island and the first bait I caught a jack. I kept moving all around the bar catching a jack here and there. I caught 13.
The storms were building so I tried to start it once again, nothing, it will not start. I knew I was going to have to call my husband to come get me, this caused me to have huge heartbreak, I knew what he was going to say, and he did. "what did you expect, you take an engine out that you have had troubles with" "I knew I would need to come get you".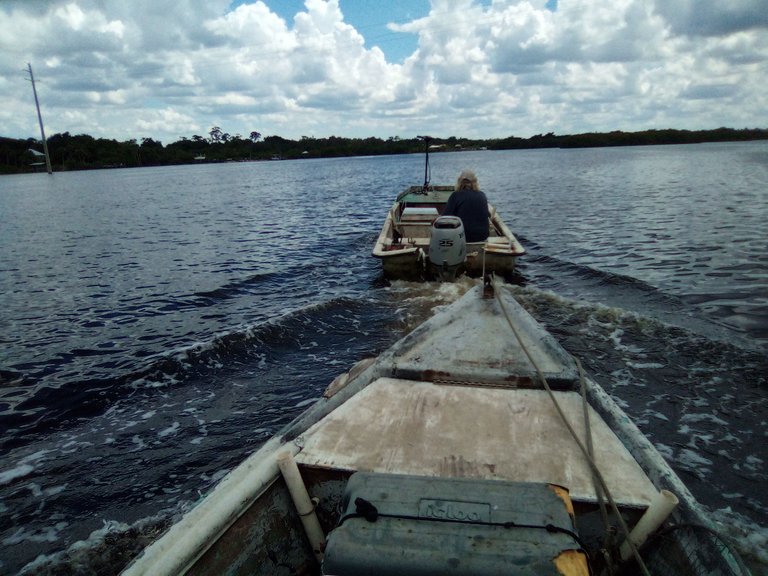 He was at home working on the hot water heater.
The only good thing about today was he fixed the hot water heater for a little less than 40 dollars. He put new heating elements and some other parts in it. Sure as heck beats 400 dollars for a new one.
---
---