5-minute Freewrite by @myjob

This is my post for #freewriters Saturday prompt working from home hosted by @mariannewest
We did not fish today, because the fish house is closed on Sundays so we can not weigh any fish up until Monday and that is too long to keep them. We spent 5 hours working on my motor. Yesterday, I cranked on it so much that I burned up the starter. That is not the reason that it would not run, it is an extra thing to screw up. We took the starter off and my husband hooked it up to jumper cables and his truck battery, It is deader than shit. I knew that I cranked on it for a long time but did not know that it would burn it up.
So we did away with the starter. Next, we took the carburetor off and apart. My husband blew it out with the air compressor and put it back together, it still runs like crap, and as sound as I idle it down it dies.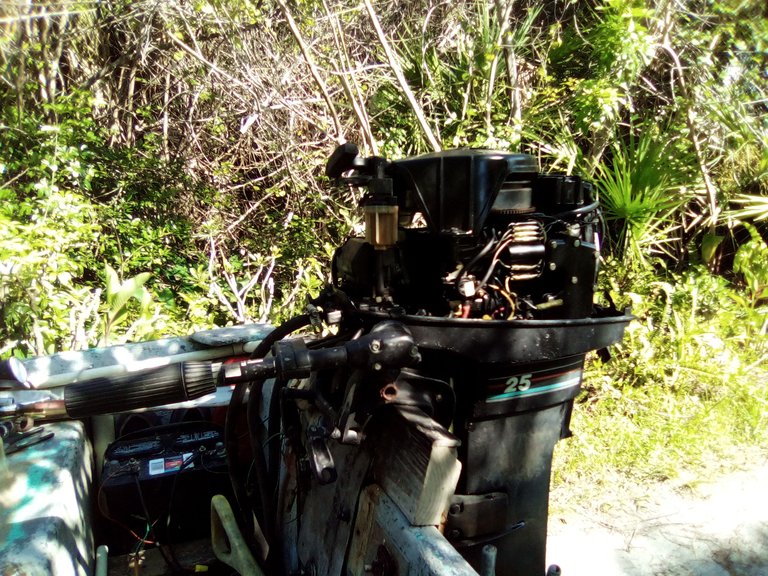 We checked the compression and it is good on both cylinders. Next, we pulled the flywheel off. Everything looked good, so we put it back on.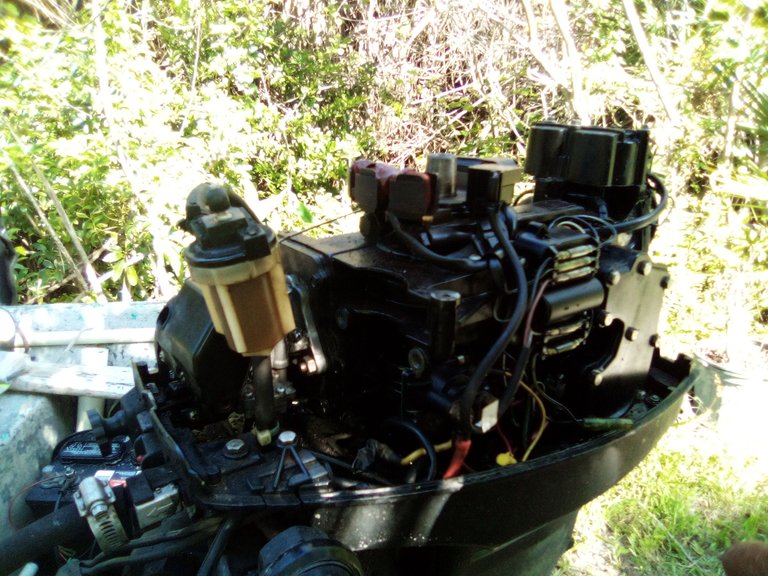 We waited until it got good and dark outside. I pull started it and kept giving it gas to keep it running. My husband has this gadget that he hooked to a sparkplug and the other end of it has a light. There was no change in the light on the top cylinder but the bottom one, when I idled it down the light got dim. My husband says this shows the problem is spark, which could mean a coil or power-pack is bad. There is no way for us to test it without buying piece by piece and seeing if they work.
We have spent just about the entire day working from home and not made a dime.
---
---