5-minute Freewrite by @myjob

This is my post for #freewriters Sunday prompt working from home hosted by @mariannewest
When I was pregnant with my fourth child I knew that I could not continue working and pay a babysitter when the child was here. I was working at an orange grove driving a three-wheeler and working on sprinklers. I quit the grove and started working from home babysitting other people's kids, counting mine I had 9 kids. I would load them all in my old car and take them to the beach for the day, on the way home there was a fruit place that gave away free cups of orange juice, we would stop there and they all got their cup of juice. Sometimes we would go to the Micco park, it had a pond with a flow well, it was sulfur water, I grew up swimming there and so did my kids.
For a little extra money I started making fishing lures for a company, they paid me a nickel for each one that I made. I remember thinking every nickel helps. I also took a job from home that I had to call people on the phone and convince them to go to a seminar. I have no idea how many actually went.....
Today I had to run the pigfish traps so I could fish tomorrow. When I got to the boat ramp I saw a bicycle on the dock, it looked odd and when I came down the dock it was definitely odd I have no clue what had happened but no one was around.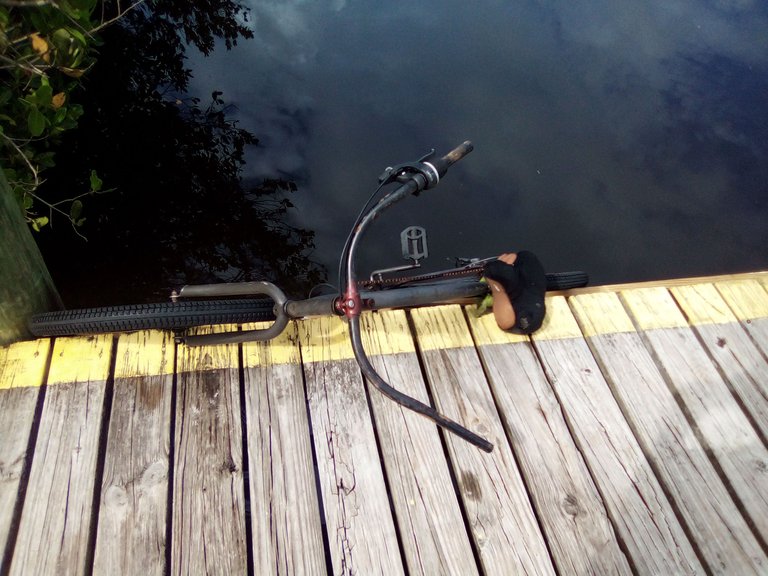 I got 263 pigfish, so I have plenty to go with. I am going to try and catch trout, the place where I have had 34 pounds 2 times has had a good rest so I am going to go back there. It is the only place that I have found fish. If I do not catch anything there, I will have to go back to catching sailcats.
The storms were already building, we had a long dry spell but the last two months we have been getting thunderstorms every day.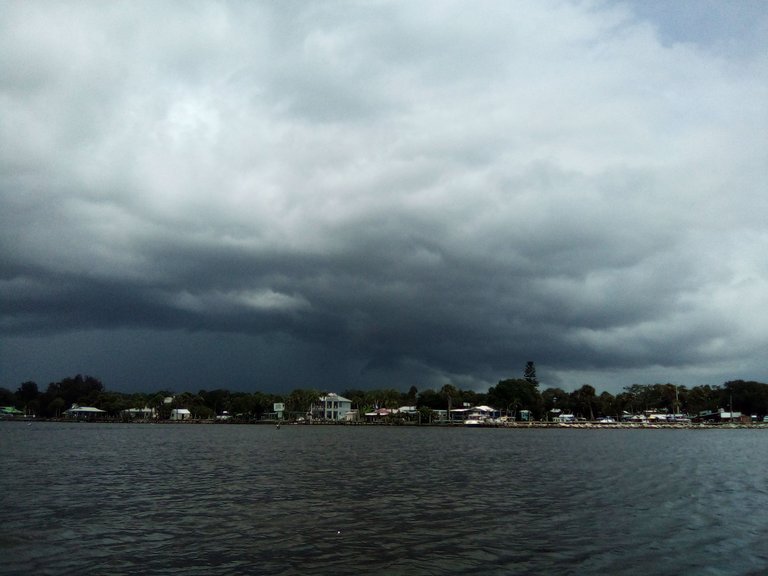 Isn't this the cutest frog you have ever see? I just love his big eyes.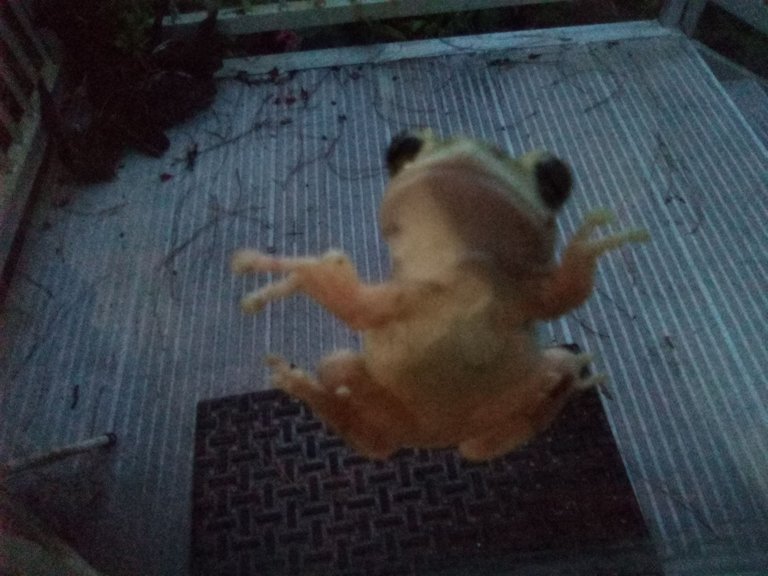 ---
---