5-minute Freewrite by @myjob

This is my post for #freewriters Sunday prompt buckle hosted by @mariannewest
I wish I did not have the buckle that my Dad found on the beach in the safety deposit box at the bank, I could take a picture to show you. It is from July 31, 1715, Spanish shipwrecks, several of them sank in a hurricane right here on our beach, 10 ships were lost, over one thousand people died with 1500 survived. One ship did not sink. They set up a camp just south of Sebastian Inlet and eventually made the long trek to St Augustine where there was a fort, which is still there today. My Dad found pieces of eight and other coins, the buckle tools, and musket balls. Before he passed he gave them to me.
Over the years and now writing this, I wonder what it was like for them, think about it. A hurricane just sunk your ship, you are not just in the water but in the middle of the storm. and somehow you are lucky enough to make it to the beach where there are no shelters. You are still in the hurricane, which can last for several hours. I can not wrap my head around what they went through. The storm finally passes and you find there is no fresh water to drink other than the puddles from the rain.
They made camp and dug a hole until they got to drinkable water, on the barrier island this water had to still have a high salt content. They encounter the Indians who were not friendly, but with so many people I am guessing the Indians left them alone. If you would like to read a little about the shipwrecks here is a link that I found, it does not go into a lot of detail, I am sure there are better articles. https://www.history.com/this-day-in-history/hurricane-sinks-spanish-treasure-ships
In the 1960s Kip Wagner started looking for these ships, my brother Tommy was one of the divers. Kip kept his treasure boat tied to my Dad's dock.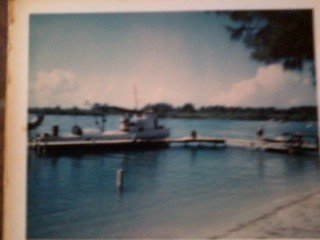 The necklace on top is pure gold 15 feet laid out and has a gold toothpick. It was found by one of my brother's friends. I took this picture of it after they put it in the museum.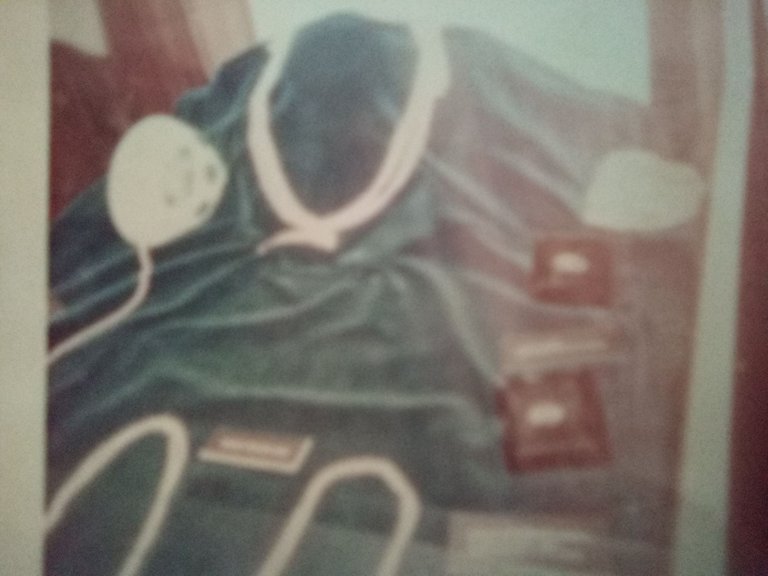 My brother found a tiny sword that belonged to a child, they say he was a prince, but I do not have a picture of it.
---
---