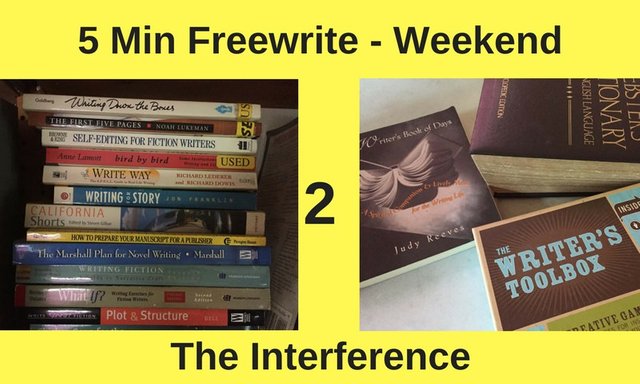 Weekend Freewrite
If you want to do the full weekend freewrite and you haven't done "The First Sentence" don't read on, look for the green graphics.
Every weekend, you also have the single prompt option. Find the compilation by looking for the red graphics.
Now comes your Interference.
Prompt 2
Louise picked up the knocked over chair.
Write this sentence as the continuation of your story
Set the timer for 5 minutes
Write!
Look for prompt 3 - [The dramatic twist (purple).

Check out These Contests and Events at the Freewrite House @freewritehouse
Make sure to join the Daily Freewrite published every day around 7 AM pacific time by @mariannewest