Post written in both English and Spanish || Puesto escrito en inglés y en español
I have been a fan 5 minute freewrite by @mariannewest since my Uptrennd days but I never deem it fit to make an entry on hive. Well that has changed now as I make my first entrance into the daily contest on hive , the prompt for today is "stiff fingers".
He sido un fan 5 minutos freewrite por @mariannewest desde mis días Uptrennd pero nunca lo considero adecuado para hacer una entrada en la colmena. Bueno, eso ha cambiado ahora que hago mi primera entrada en el concurso diario en la colmena, el tema de hoy es "dedos rígidos".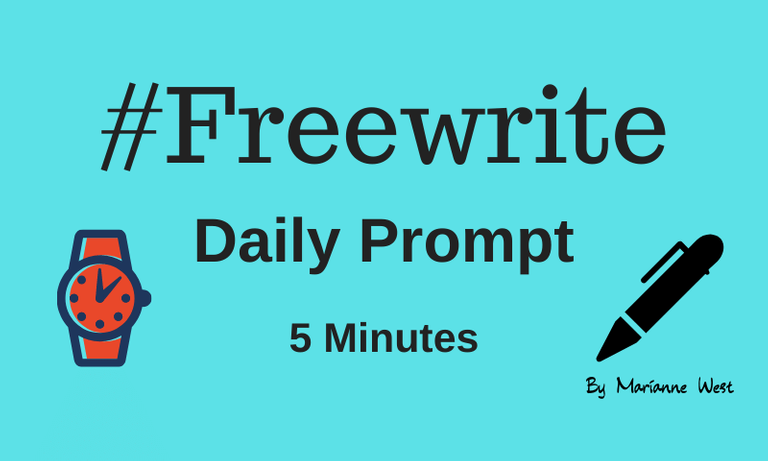 image is from @mariannewest
ENGLISH
---
Stiff fingers
All jane had to do was cross the road and pick few things up from the store. The little things she needed were just some food items and home accessories.
She had been complaining all day of not having those things at home so when her friend, glory, dropped her at the roadside, she opened the door without checking for upcoming vehicles.
Just as she opened the door, A motorist hit the door closed and the door caught her fingers. The pain was so much for her to bear as the fingers hurt badly. She wailed as her friend tried to console her. The motorist didn't even wait to show concern, he zoomed off without remorse.
Annie her friend decided to take her to the hospital and she was treated over their. After few hours she was discharged and the Doctor advised her to take enough rest due to the stiffed fingers.
SPANISH
---
Dedos rígidos
Todo lo que Jane tenía que hacer era cruzar la calle y recoger algunas cosas de la tienda. Las pequeñas cosas que necesitaba eran sólo algunos artículos de comida y accesorios para el hogar.
Llevaba todo el día quejándose de no tener esas cosas en casa, así que cuando su amiga, Gloria, la dejó en el arcén, abrió la puerta sin comprobar si venían vehículos.
Justo cuando abrió la puerta, un motorista golpeó la puerta cerrada y la puerta le pilló los dedos. El dolor fue muy fuerte para ella, ya que los dedos le dolían mucho. Se lamentaba mientras su amiga intentaba consolarla. El motorista ni siquiera esperó a mostrar su preocupación, sino que se alejó sin remordimientos.
Annie, su amiga, decidió llevarla al hospital y allí la atendieron. Al cabo de unas horas le dieron el alta y el médico le aconsejó que descansara lo suficiente debido a la rigidez de sus dedos.
---
---
To join the 5 minutes freewrite contest, click here || Para participar en el concurso de 5 minutos de escritura libre, haga clic aquí