ENG/ESP Un amor a la antigua | La Taguara Bar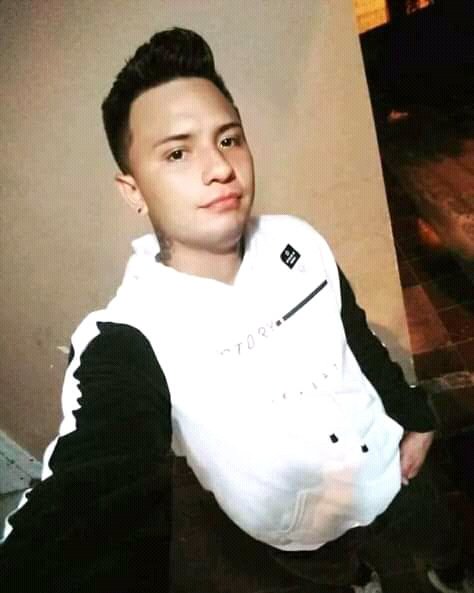 | Hola soy Alejandro, moderador de la taguara allí me podrán encontrar como "Bebe sexy" formo parte de esa bella comunidad en Discord y me emociona esta iniciativa de compartir con ustedes cada semana por este medio, en HIVE busco poder aprender y crecer como escritor, me parece gratificante que puedan leer mis obras ya que lo hago con mucho cariño. Me esfuerzo en ser mejor día a día y a pesar de tener poco tiempo en esta plataforma, realmente me caracterizo por escribir catarsis ya que todo lo escrito forma parte de mi vida personal. | Hello I am Alejandro, moderator of the taguara there you can find me as "Bebe sexy" I am part of that beautiful community on Discord and I am excited about this initiative to share with you every week through this medium, in HIVE I seek to learn and grow as a writer, I find it rewarding that you can read my works because I do it with love. I strive to be better day by day and despite having little time on this platform, I really characterize myself for writing catharsis since everything written is part of my personal life. |
| --- | --- |
Lo más fuerte que me ha pasado hasta entonces es una ruptura amorosa que me dejo muchas enseñanzas, también la perdida de mi hermano. A mis escritos los enfoco mucho en esos temas. A pesar de que con el tiempo he aprendido a superarlo, son experiencias que llevo conmigo y han marcado mi vida.
The strongest thing that has happened to me so far is a love breakup that left me many lessons, also the loss of my brother. I focus my writings a lot on those topics. Although with time I have learned to overcome it, they are experiences that I carry with me and have marked my life.

En Discord he conocido a tantas personas agradables que ahora forman parte de una linda familia virtual, ya que la mayoría del tiempo compartimos momentos divertidos, sin más preámbulos aquí les dejare una parte de lo que soy, ya que es lo que me define.
On Discord I have met so many nice people who are now part of a nice virtual family, since most of the time we share fun moments, without further ado here I will leave a part of who I am, since it is what defines me.
Dicen que el amor es algo raro, y lo comprendo la verdad uno hace cada cosas rara cuando se enamora. Por ejemplo: Siempre buscamos agradar a esa persona pero es raro, ¿se imaginan si el amor no es mutuo? sería un verdadero desastre. ¿Han escuchado la palabra autodestrucción? es como colocar una pistola en tu cabeza y halar el gatillo tú mismo pero como un tonto profesional.
They say that love is something strange, and I understand it, I do understand the truth, you do every strange thing when you fall in love. For example: We always try to please that person but it's weird, can you imagine if the love is not mutual? it would be a real disaster. Have you ever heard the word self-destruction? it's like putting a gun to your head and pulling the trigger yourself but as a professional fool.

| A veces quiero ser optimista en esto del amor pero, no creo conocer a nadie que no haya sufrido por dicha palabra. Pues nadie debe sufrir si realmente no se lo merece. Somos egoístas y no importa si la otra persona sufre, mientras estemos bien nosotros lo demás no importa y de allí viene todo nuestro karma | Sometimes I want to be optimistic about love, but I don't think I know anyone who hasn't suffered for that word. Well, no one should suffer if they don't really deserve it. We are selfish and it doesn't matter if the other person suffers, as long as we are well the rest doesn't matter and that's where all our karma comes from |
| --- | --- |
Y se me viene a la mente ¿será que ya no hay amores como los de antes? Antes veías a esa persona y sabias que era la correcta y era un amor para toda la vida, o al menos hasta que alguno de los dos faltara. Saben, no viví en esa época pero a mi parecer sin duda era en la mejor. Mi familia está hecha de relaciones así y es digno de admirar.
And it comes to my mind that there is no love like before? You used to see that person and you knew it was the right one and it was a love for life, or at least until one of us was missing. You know, I didn't live in that era but in my opinion it was definitely the best. My family is made up of relationships like that and it is to be admired.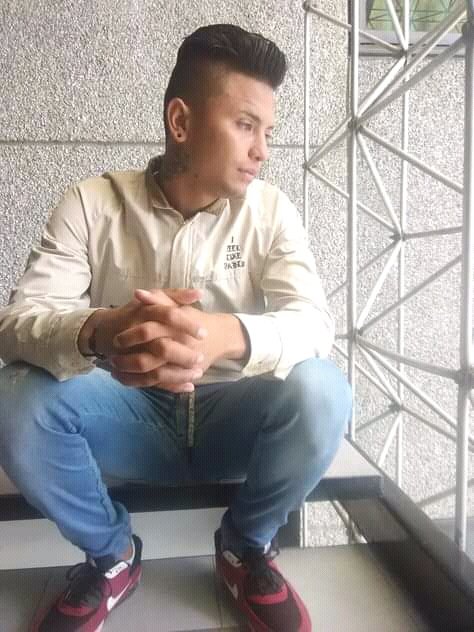 Serenatas, cartas, tomarse de la mano y apreciar de la compañía del otro mientras vemos las estrellas, quizás sueno algo cursi pero realmente para mí eso era amor. Aunque el amor tiene tantos idiomas…
Serenatas, letters, holding hands and appreciating each other's company while looking at the stars, maybe I sound a bit cheesy but for me that was really love. Although love has so many languages...

.
| En estos tiempos todo se ha perdido, las personas se dicen te amo sin sentirlo, y esa palabra es tan grande. Es el significado de algo inmenso, no hay otra palabra que lo supere, es solo mi opinión y me baso en lo vivido, todos vemos el amor desde las experiencias que nos ha tocado vivir en el transcurso de nuestras vidas, espero les haya gustado mi catarsis de hoy, todas las fotos son propias, nos vemos el próximo miércoles… Gracias por leerme. | In these times everything has been lost, people say I love you without feeling it, and that word is so great. It is the meaning of something immense, there is no other word that surpasses it, it is only my opinion and I base it on what I have lived, we all see love from the experiences that we have lived in the course of our lives, I hope you liked my catharsis today, all photos are my own, see you next Wednesday... Thanks for reading me. |
| --- | --- |

Esta iniciativa se llevara a cabo todas las semanas, con la intención de mostrar el lado humano de los que forman parte de nuestro equipo de trabajo en La Taguara, para nosotros es importante enlazar vínculos con las personas que hacen vida en esta plataforma, espero que la publicación sea de su agrado, nos vemos el próximo viernes, publicación creada por el moderador de La Taguara Bar @alejandro01
This initiative will take place every week, with the intention of showing the human side of those who are part of our team at La Taguara, for us it is important to link links with people who make life on this platform, I hope the publication is to your liking, see you next Friday, publication created by the moderator of La Taguara Bar @alejandro01
.
Saparador - La Taguara Bar
---
---