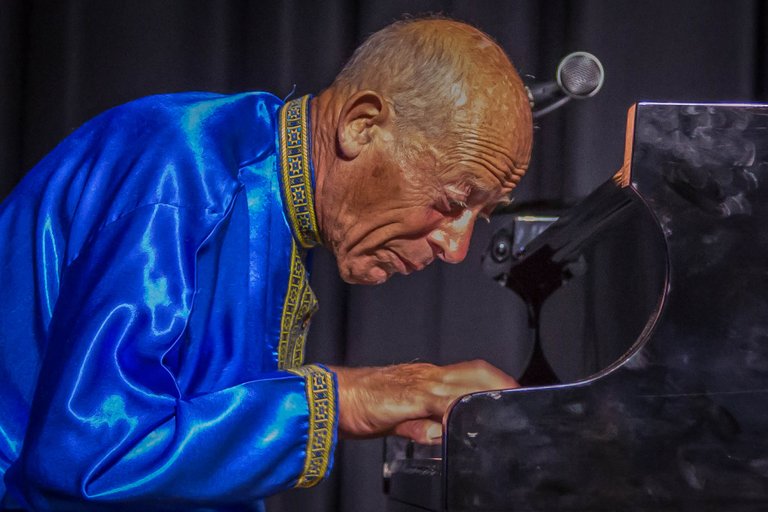 I was reminded today of a story about David Helfgott, the extraordinarily talented and internationally renowned pianist who was the subject of the iconic movie named, "Shine"…
Many years ago, my son Sam and I attended a midday concert where David was performing. The large university auditorium was packed full in anticipation of the uplifting cultural experience that lay ahead; but Sam was having difficulty sitting still in the stifling heat.
Sam would have much preferred being down at the foreshores, wading in rock pools and looking for sea urchins than listening to David play classical music. He squirmed and squirmed and I finally agreed to let him slip out quietly to have a play in the outside courtyard. Sam was familiar with the campus as I had worked there for a number of years. I sat back to enjoy David's performance.
About ten minutes later, it was the gasps from the audience behind me that made me look back to see Sam returning. He was squelching his way down the aisle, sopping wet, his clothing and hair dripping everywhere! Sam had taken a cool-down swim in the fountain outside! Apparently his entrance had captured David's attention too, because midway through Flight of the Bumble Bees, David stopped dead silent, staring into the audience… at Sam.
It was as if the entire audience took in a deep breath at once and held it, waiting for what would happen next…
My face burning with embarrassment, I slunk down in my seat, feeling like a terrible mother, and admonishing myself for my lack of supervision which had resulted in a major disruption to an otherwise sublime performance. My horror increased when David stood up from his piano chair, strode to the side of the stage, down the steps and toward Sam. The mouths of the people in the audience were agape as the spectacle unfolded. David made his way through the audience and then shimmied along a line of seats, honing in on Sam who was now right next to me.
You could hear a pin drop.
When David finally reached Sam, David did what no one could have predicted…
David dropped down on his knees to Sam's height and hugged and hugged him! The hugs were done with the love and gentleness as only a kindred soul can feel for another. David then stood up, his own shirt now soaking wet, returned to the stage and continued Flight of the Bumble Bees as if nothing unusual at all had happened.
The audience erupted into joyful laughter and applause. Everyone, including Sam, enjoyed the rest of David's superb performance.
Daily 5 minute #freewrite, prompt provided by @mariannewest
Photograph by Author (copyrighted) taken at another concert, many years after the story presented here.
David Helfgott playing Rachmaninoff: Piano Concerto No. 3.