Just when you thought the WEEKEND couldn't get any more exciting... It's #ZapFic50Friday! Write me a story in PRECISELY 50 words!
Hope your week has been a good one!
What better way to celebrate Friday than with a microfiction contest?
It's ZapFic50 Friday!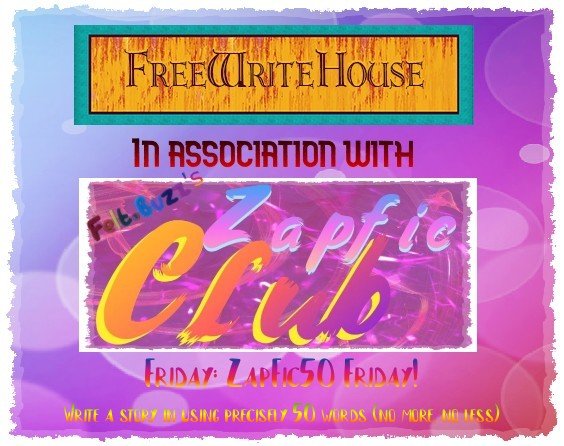 Welcome to the 4th ZapFic50Friday!
You have the weekend (until Sunday 23h59 GMT) to write a story in precisely 50 words (no more no less than 50!) using the prompt given
All valid posts will be upvoted and reblogged by @felt.buzz and upvoted by the @freewritehouse.
Three winners will be chosen on Monday, each will get 1 Hive SBI share
Rules:
Please post to the Freewriters Community.
Please post a link to your entry in the comments section of this post
Please use #freewritehouse and #zapfic tags.
Please use a word/character counter (if you search for word counter on the internet or in your phone's app store you will get a big choice!) wordcounter.net and include a screenshot. This makes it easier for you and me!
Please use the prompt provided as you see fit (use your imagination, you don't need to use the words of the prompt in your story if you don't want to)
Try to tell a complete story if you can!
The story should be precisely 50 words long (use a word counter to check!)
Prompt:
"shame"
Good luck ZapFicers!
---
---