It's the weekend and @mariannewest has two freewrite challenges for you.
You can either do the Three Prompt Challenge
or you can choose one of the freewrite prompts from this week
I didn't do any writing this week so I hadn't tried any of the prompts! I thought I would write 6 ZapFic50 stories (ZapFic50=a story told in precisely 50 words).
So here they are 6 stories, each in 50 words.
1. in a good way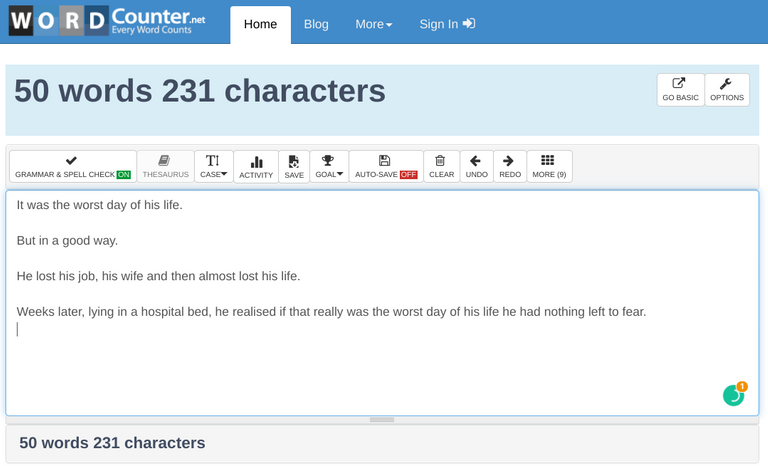 It was the worst day of his life.
But in a good way.
He lost his job, his wife and then almost lost his life.
Weeks later, lying in a hospital bed, he realised if that really was the worst day of his life he had nothing left to fear.
2. obliged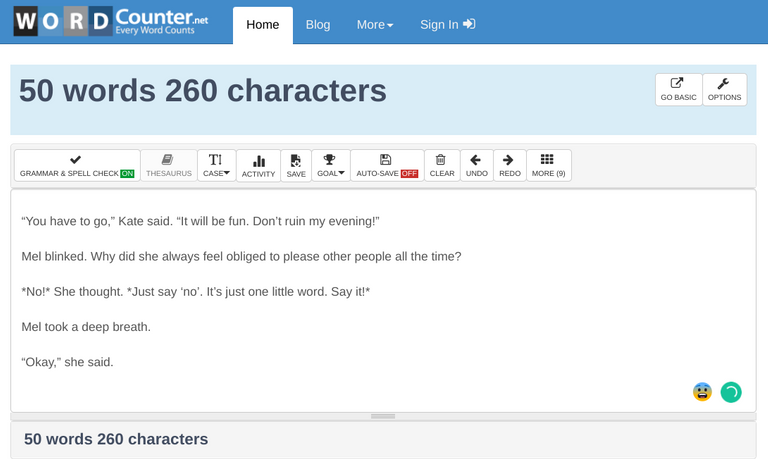 "You have to go," Kate said. "It will be fun. Don't ruin my evening!"
Mel blinked. Why did she always feel obliged to please other people all the time?
No! She thought. Just say 'no'. It's just one little word. Say it!
Mel took a deep breath.
"Okay," she said.
3. watch it snow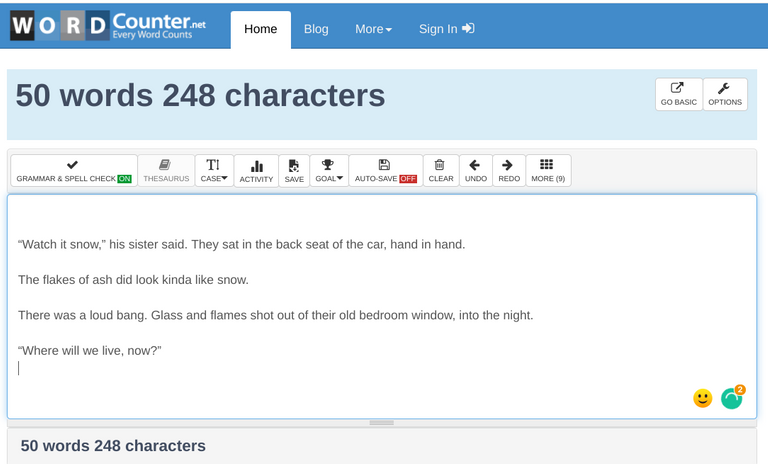 "Watch it snow," his sister said. They sat in the back seat of the car, hand in hand.
The flakes of ash did look kinda like snow.
There was a loud bang. Glass and flames shot out of their old bedroom window, into the night.
"Where will we live, now?"
4. unkind
"Don't be unkind," she said. The look she flung him stuck him like a knife.
He had meant to be funny, to make her laugh. He liked it when she chuckled, it gave him a warm feeling, sent shivers down his spine.
"I thought you were different, but you ain't."
5. seven bells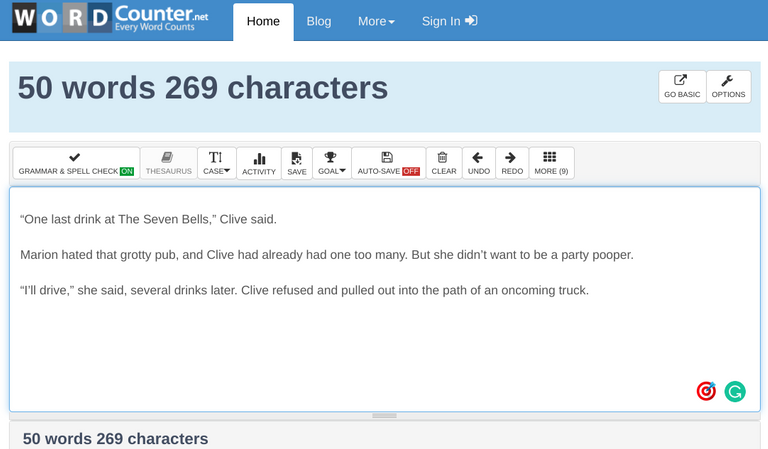 "One last drink at The Seven Bells," Clive said.
Marion hated that grotty pub, and Clive had already had one too many. But she didn't want to be a party pooper.
"I'll drive," she said, several drinks later. Clive refused and pulled out into the path of an oncoming truck.
6. cartoon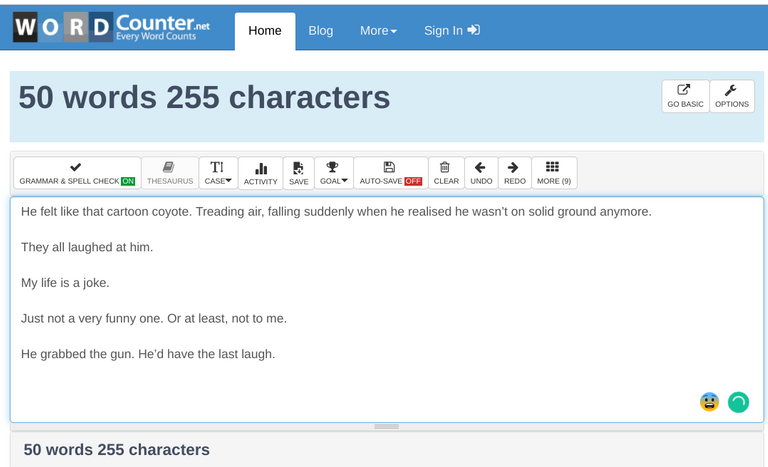 He felt like that cartoon coyote. Treading air, falling suddenly when he realised he wasn't on solid ground anymore.
They all laughed at him.
My life is a joke.
Just not a very funny one. Or at least, not to me.
He grabbed the gun. He'd have the last laugh.
…