Hi friends. It's time to try again in writing messages without a topic. This time the turn to be described fell on this photo.
Привіт друзі. Прийшов час ще раз спробувати свої сили у написанні повідомлень без теми. На цей раз черга бути описаною випала на ось це фото.
---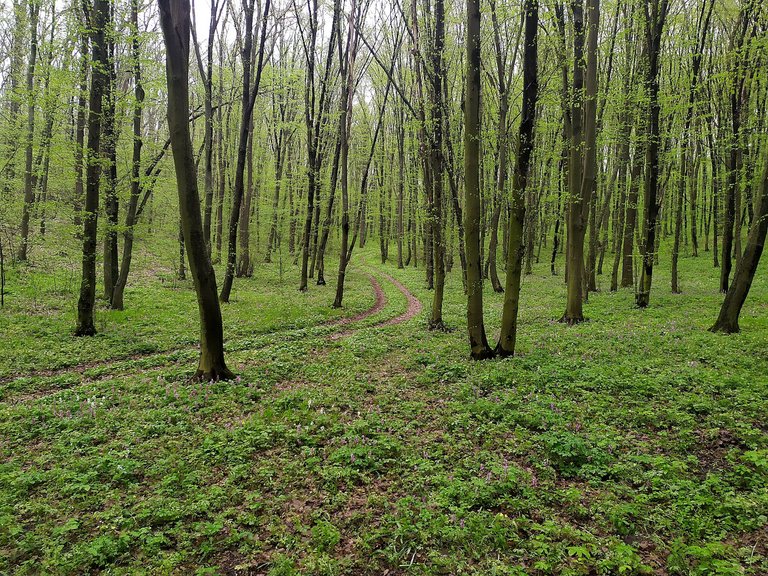 ---
This photo shows a forest in early spring. At this time, all nature just wakes up from sleep. The first green grass is perceived as a real miracle, as the culmination of the victory of life. At this time, walks in the woods have a special charm and a particularly pleasant.
На цьому фото зображено ліс ранньою весною. В цю пору вся природа тільки прокидається від сну. Перша зелена трава сприймається як справжнє диво, як кульмінація перемоги життя. В цю пору прогулянки по лісі мають особливий шарм та по особливому приємні.
---
It is at this time that the first spring flowers appear, which I have been accustomed to collecting for loved ones since school. Often, these flowers form the first bouquets for gifts. Some of the snowdrops I planted, accidentally plucking them with a bulb, grow near my parents' house…
Саме в цю пору з'являються перші весняні квіти, які ще із шкільних часів я звик збирати для близьких людей. Часто, ці квіти формують перші букети для подарунків. Біля батьківської хати так і ростуть деякі із пролісків, які я посадив, випадково вирвавши їх із цибулинкою…
---
These photos evoked some sentimental emotions in me. Recalling that even small things - play an important role in our lives. Thank you all for your attention. Good luck and good luck.
Ось такі, дещо сентиментальні емоції викликала у мене ця фотографія. Нагадавши, що навіть маленькі дрібниці – відіграють важливу роль в нашому житті. Дякую всім за увагу. Удачі Вам і добра.
---

---
Useful link
---
Exchanges
Binance | Poloniex | Huobi | Cryptex24 | Ionomi | Okex | Bitwired | Qtrade | Kuna | WhiteBIT
Cryptogames
SORARE | Doctor Who | Oceanplanet | c24 games | Splinterlands | Cryptobrewmaster | Exodegame | Rabona
Cryptoblogs
HIVE | STEEM | lbry.tv | noise.cash
---

---