They don't know how beautiful they are.
In their infinite aspects
each element
perfectly purposed
and necessary.
They don't know acceptance.
The parts undesired
placed in opposition
scheduled for annihilation
because unwanted.
They don't know the abundance
In embracing all
nurturing and enhancing
utilizing
both darkness and light.
Those humans.
They don't know love.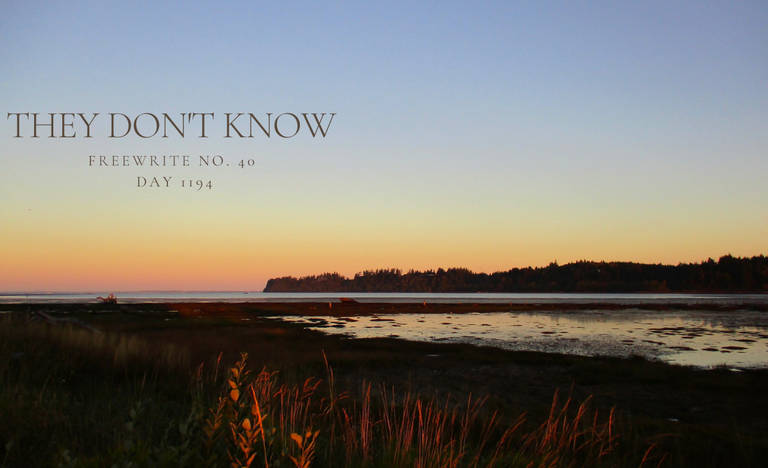 Cover image created in Canva. The background photograph is my own, taken at dawn in the Grays Harbor National Wildlife Refuge, Hoquiam, Wash.