Нарешті попустило. З цими словами я відкрив чистий аркуш паперу в текстовому редакторі і почав писати. Не думав, що я став таким метеозалежним. Хто знає чому так, можливо це своєрідна відплата за щось що я уже маю, або буду мати.
Finally let go. With that, I opened a blank sheet of paper in a text editor and began writing. I didn't think I became so weather dependent. Who knows why, maybe it's a kind of retribution for something I already have, or will have.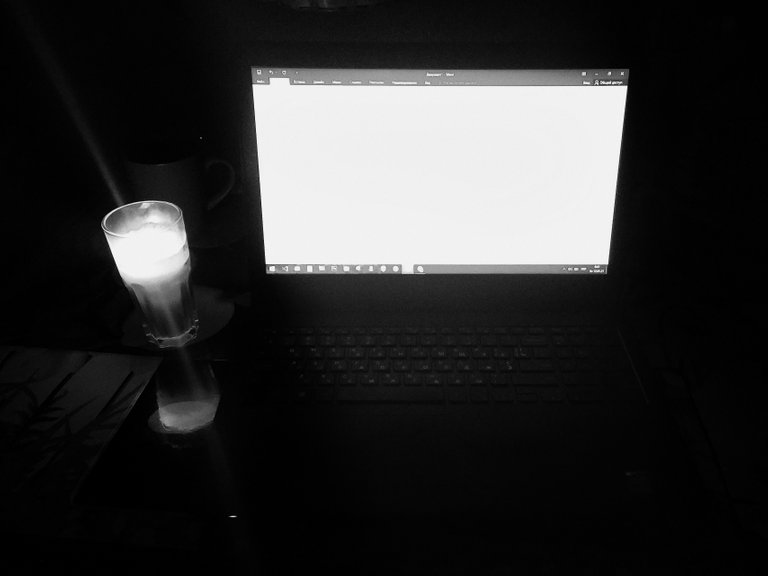 Поки всі раділи першому справжньому снігу в цьому році, я ледве досиджував робочий день на роботі. Як на зло ще й справ навалилась ціла купа. Зі справами мені не звикати справлятись а от із напівживим станом якось складніше.
While everyone was enjoying the first real snow this year, I could barely keep up with the workday at work. Unfortunately, a whole bunch of things piled up. I'm used to dealing with things, but it's somehow more difficult with a half-alive state.
На завтра обіцяють різке похолодання а сьогодні температура коливається в районі 0 градусів за Цельсієм, можливо через це я так херово себе почував. Головне, що голова ніби стала світлішою і я знову можу думати, а це означає, що знову можу писати.
Tomorrow promises a sharp cooling and today the temperature fluctuates around 0 degrees Celsius, maybe that's why I felt so fucking. The main thing is that my head seems to become lighter and I can think again, which means that I can write again.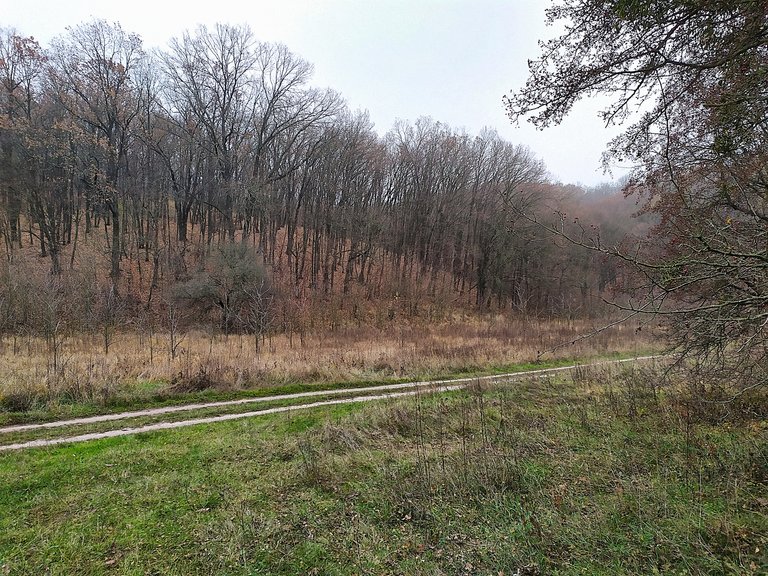 Це фото я зробив у своєму улюбленому лісі. Щось мене ні як не відпускає від лісу. Треба їхати на цих вихідних знову до батьків, щоб піти на прогулянку. Заодно зробити гарний фотоматеріал для майбутніх публікацій.
I took this photo in my favorite forest. Something not as not releasing me from the forest. It is necessary to go this weekend again to parents to go for a walk. At the I will same time make a good photos for future publications.
На фото, зображена накатана дорога з села до лісу, по якій я проходжу кожного разу, як йду в глибину лісу. В свій час ця дорога була моєї трасою щоденних пробіжок. По ній, ще раніше я вигулював свого пса, а ще раніше ходив з друзями на застілля, «мойовку» та риболовлю.
The photo shows the road from the village to the forest, which I walk every time I go deep into the forest. At one time, this road was my daily jogging route. Along the way, even earlier, I walked my dog, and even earlier I went with friends to a feast, "picnik" and fishing.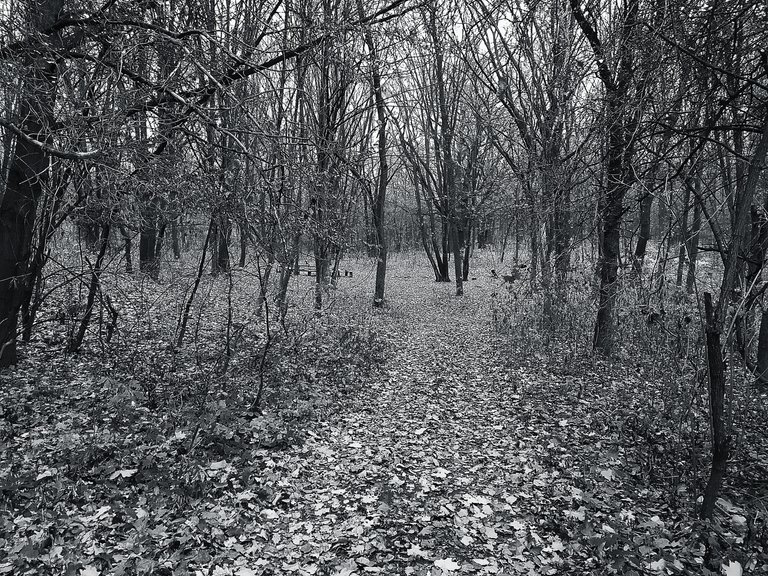 Коли й йдеш по якійсь дорозі, зовсім не помічаєш, як вона виглядає зі сторони. І тільки після того, як ти звернув з неї, є шанс поглянути на свою дорогу зі сторони...
When you walk on a road, you do not notice how it looks from the side. And only after you turn from it, there is a chance to look at your way from the side ...
Всі оото зроблені цієї осені на камеру мого телефону Xiaomi Redmi Note 7 і оброблене в Snapseed.
Успіху Вам та добра!
My referals link