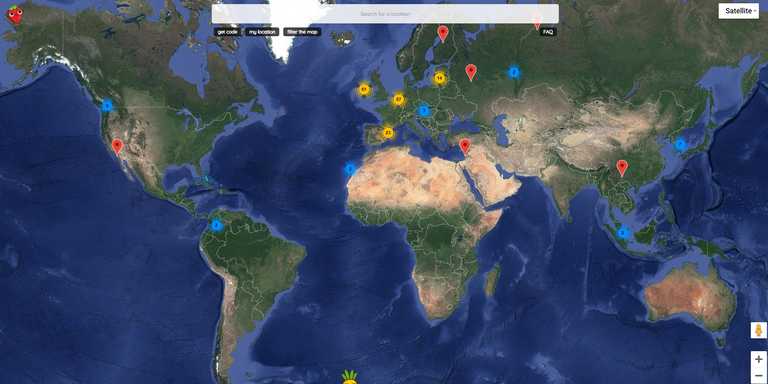 I don't really think that when @martibis was building Pinmapple he was thinking of my little blog on Hive but for me, it was like a puzzle piece that perfectly slotted into place completing my full package.
I am writing this as part of the Pinmapple 1000 Travel Digest celebration contest and wanted to give some feedback on the user experience.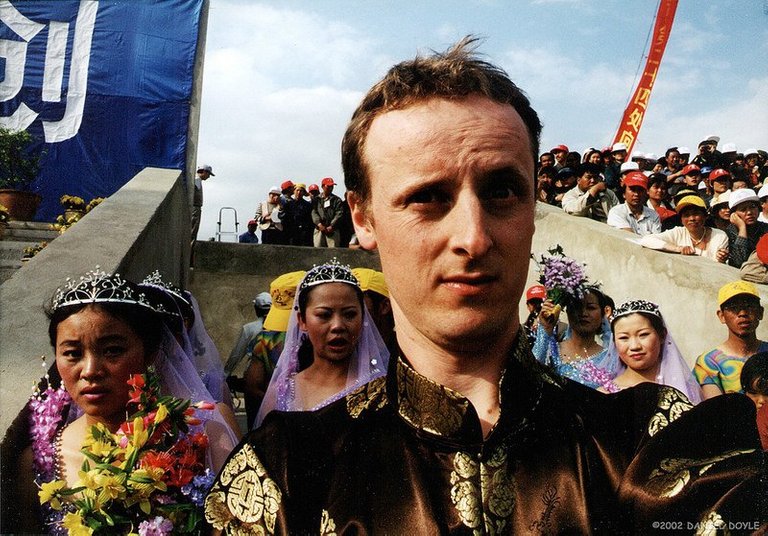 Don Quixote- Luliang, China

My journey to travel
Growing up, my parents never brought me anywhere foreign. They said that when I came of age I could explore the world myself and they didn't want to spoil the adventure for me, Years later I came to understand that it was because we were actually very poor. Happy but poor and with 10 children in the family we could just not afford any big holidays abroad. Of course, this meant that I got to have some amazing times seeing my own little country on my summer hols. This is something that many people don't think is important or exciting, always instead choosing to travel far and wide when they get a chance to holiday. The grass is always greener as they say. But for me, Ireland will always have the greenest grass, (The constant rain has its benefits).
Of course, this lack of seeing the world led to me fantasising about the days when I would finally become the great explorer. I imagined being able to start sticking pins in the big map that I had on my bedroom wall of all the place I visited. In the meantime, I would collect my maps and start setting my sights and planning my journeys.
When I did finally start travelling I would do it alone, I loved the freedom of not having the compromise on where I went. I would literally toss a coin to help me choose my direction. Being alone is something I enjoy but I was never lonely as I could always find company when I wanted. Being free to change direction on a dime will always be some of my fondest memories. I really caught the travel bug bad.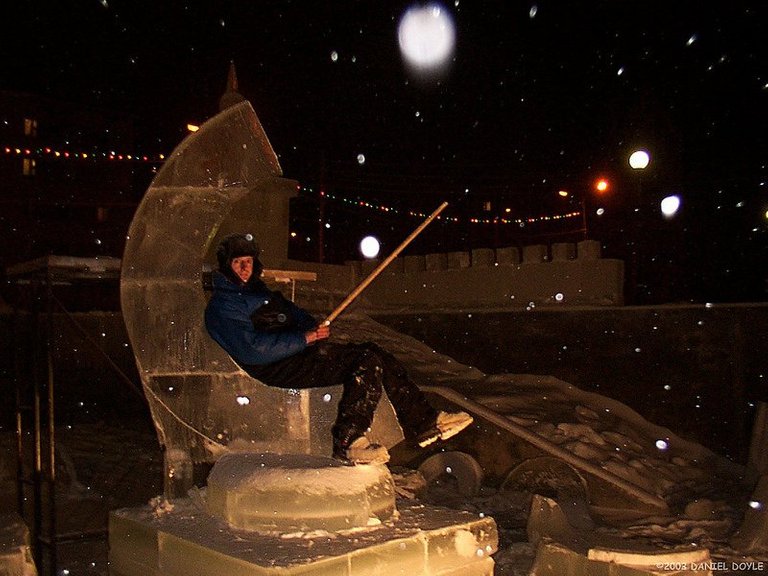 Cool carvings - Salekhard, Siberia

My Blogography
Little did I know that I would one day find myself in a job that would allow me to visit such interesting places far off the beaten track.
I have been an ephemeral sculptor since 1996 and since then I have travelled all over the world creating sculptures in sand, snow and ice. All my work has long since melted or scattered to the four winds, what remains are just photographs and memories. When I discovered Hive (then Steem) I realised that it was a perfect place to begin a new journey of documenting all my work from the very start. To give it a more permanent resting place on the blockchain.
What started as a simple enough 'How I did it' has developed into a memoir of sorts as it helped me discover my love of writing and story telling. The sculptures in some ways have become a backdrop to writing my lifes journey.
When I discovered Pinmapple (Them Steemitworldmap) I was ecstatic. I could finally start pinning my map and building a visual representation of my footprint on this planet earth.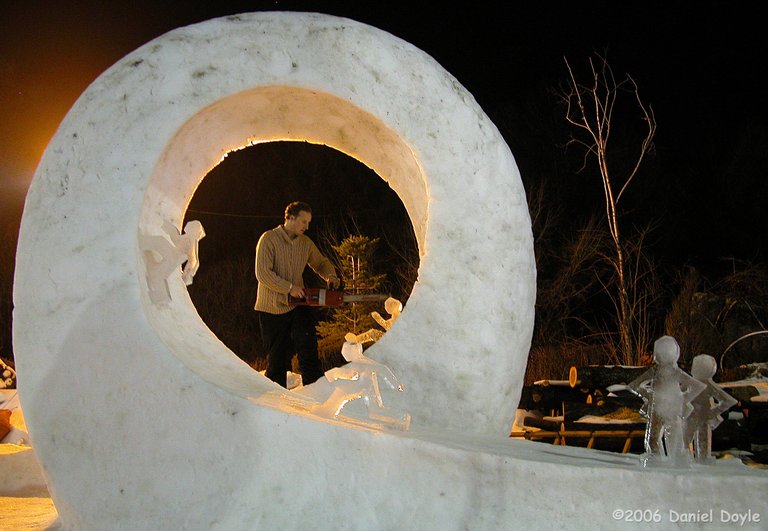 Loop De Loop - Teabeck/South Korea

Look and feel
As a visual person, I find Pinmapple gives a much faster way to navigate my posts, much better than scrolling through hundreds of entries in my timeline. The interface is clean and does exactly what it says on the tin. Adding a pin is child's play and having that nice comment pop up after a few minutes confirms that they have put you on the map.
I love so much that the team are all so present and willing to take and give feedback. The curation efforts have been great for bringing new eyes to my posts and also for helping me find fellow travellers on the blockchain.
Now I have the map I once dreamed of on my bedroom wall and this one is interactive, allowing the viewer to travel with me through time and space. Its all like a time capsule waiting to be discovered.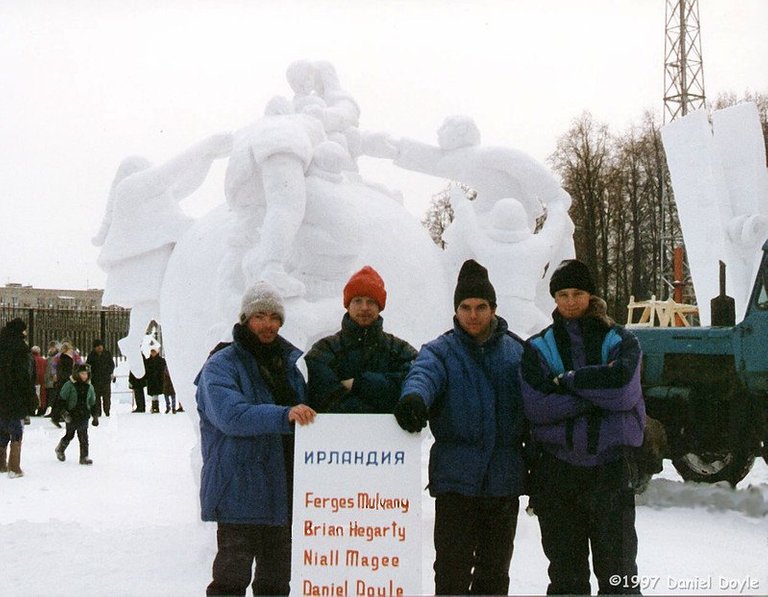 Room for improvement
One thing I think is really great about the team behind pineapple is the fact that they listen to the user's suggestions. For me, it is nice to know that things keep on improving and that I can also have some input into the way things develop. Thanks to @Martibis for bringing back the satellite view as it makes it so much easier for me to pin the exact location of my sculptures.
In the future, I am sure things will go from strength to strength and I will always vote on whatever proposal the team puts forward for funding. It is tools like this that can really make Hive flourish.
I'll finish up this post with some suggestions on where I would like to see Pinapple go. I would love to see the whole thing in 3D, like a glode with pins sticking out of it, ( I am a sculptor and always want that extra dimension to things). A dark theme would also be lovely. Better integration with PeakD would really be the icing on the cake and most importantly of all a share button which produces a bit of code to allow posting of our maps all over the web to help people navigate their way to Pinmapple and Hive.

Female Evolution - Bogata, Columbia