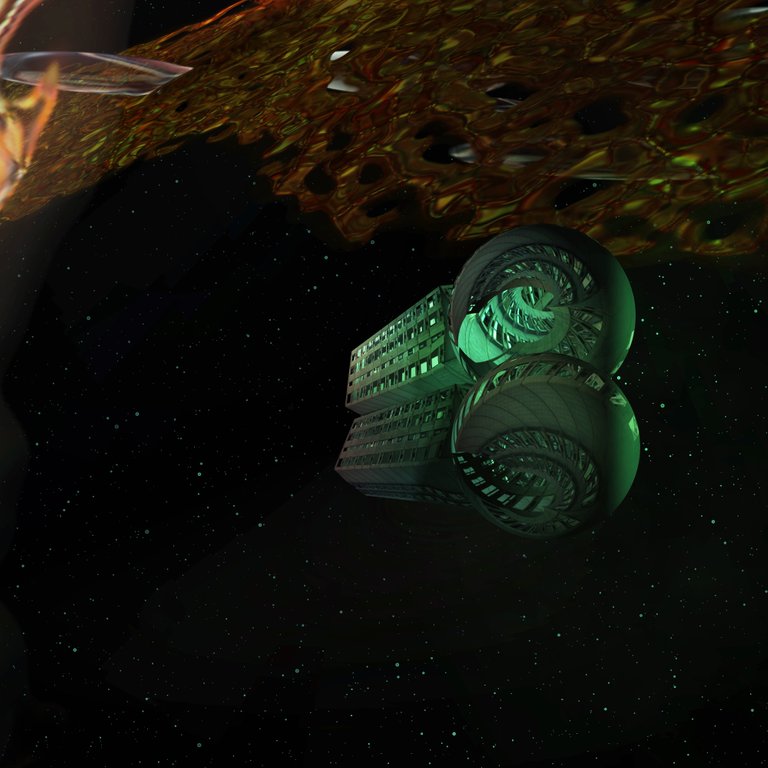 My most recent piece is now live on
https://makersplace.com/vachemorte/the-skull-nebula-1-of-1-34188/
This piece is on Makersplace but I am a big beleiver in the HIVE blockchain and the NFTShowroom projet. Here is the link to my gallery https://nftshowroom.com/vachemorte/gallery (more work coming up :)
---
THE SKULL NEBULA
The colonization of the constellation of Cetus was at first motivated by the vast deposit of natural resources and was decided as the strategic starting point of the space expansion by human kind.
Every 3 months the mining crew from the Skull Nebula where most of the mining operations are concentrated, return to the large base of Xoloti where they get paid their wages and often deplete them in the games sector the same day.
The "Gold Rush of Cetus", as proclaimed by the recruiting agencies, has its own set of reality that might differ from the initial sales pitch, as many get rich but even more lose their life in the process.