I am dropping my new piece, check it out in HQ here:
https://makersplace.com/vachemorte/the-mind-regulator-1-of-1-34750/
The OCD in me is pretty happy about the look of my gallery right now with a beautifully even square display, at this time 5 pieces are sold and 7 are available.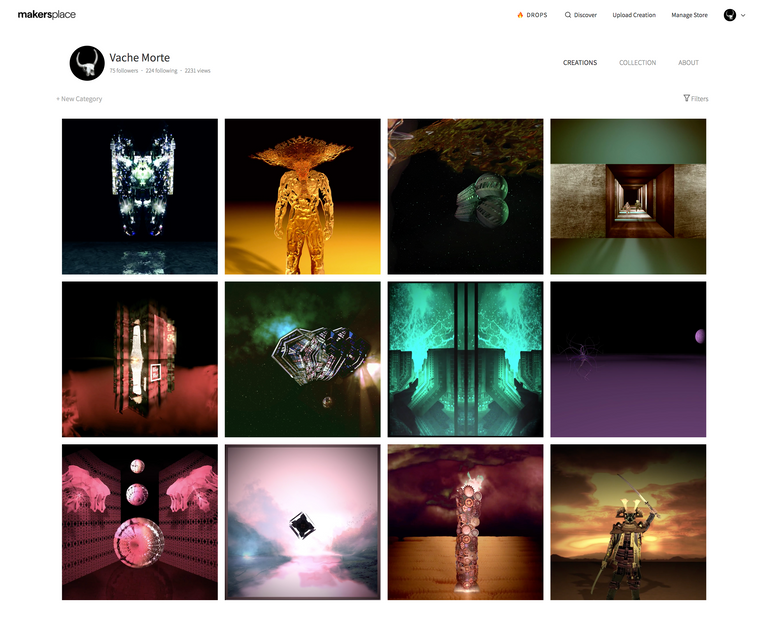 https://makersplace.com/vachemorte/
---
THE MIND REGULATOR
The mind regulator exists to control thoughts. Since its inception, any thoughts that are classified as impure by the ABSOLUTE (the governing A.I. body), are eradicated using a precision brain wave technology.
The results speak for themselves as 100% of the visitors that receive a mandatory consultation with the mind regulator, are afterwards, completely in harmony with the hive mind and all non-conforming thoughts are totally dissipated.
This is a single edition MP4 with original music crafted with care by Vache Morte for enlightenment purposes.