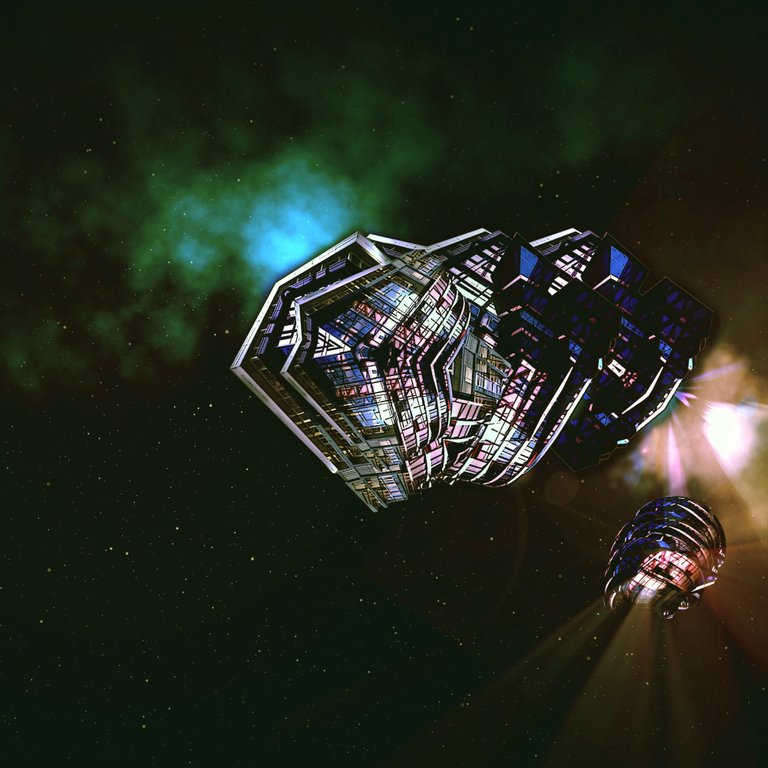 I just published a new piece on MakersPlace:
https://makersplace.com/vachemorte/the-biosphere-of-cetus-1-of-1-28812/
THE BIOSPHERE OF CETUS
The Biosphere of Cetus is an autonomous structure that provides for the entire constellation's Space Expansion Team, also known as S.E.T.
The orbital satellite of the station named "The Caterpillar" provides a constant supply of space minerals. Those are then processed into energy bars and distributed across the other bases.
The biosphere has a high reputation across the Galaxies for its incredible and diverse enclosed habitats.