Let's start with a Low-ku. That should set the tone. (If you don't like poetry or foo-foo art crap, skip to the end. There's a cat picture...)
Hypnotic toaster
droppings. Charred flesh of bread loaf.
Jelly on my knife...
Deep... Deep. Like, all the way to the bottom of Crater Lake deep. (Beware!)
Now let's move on to some hedonism! I've purchased some new TOYS lately, and I'm pleased as PUNCH with the results. Here is a visual representation of them: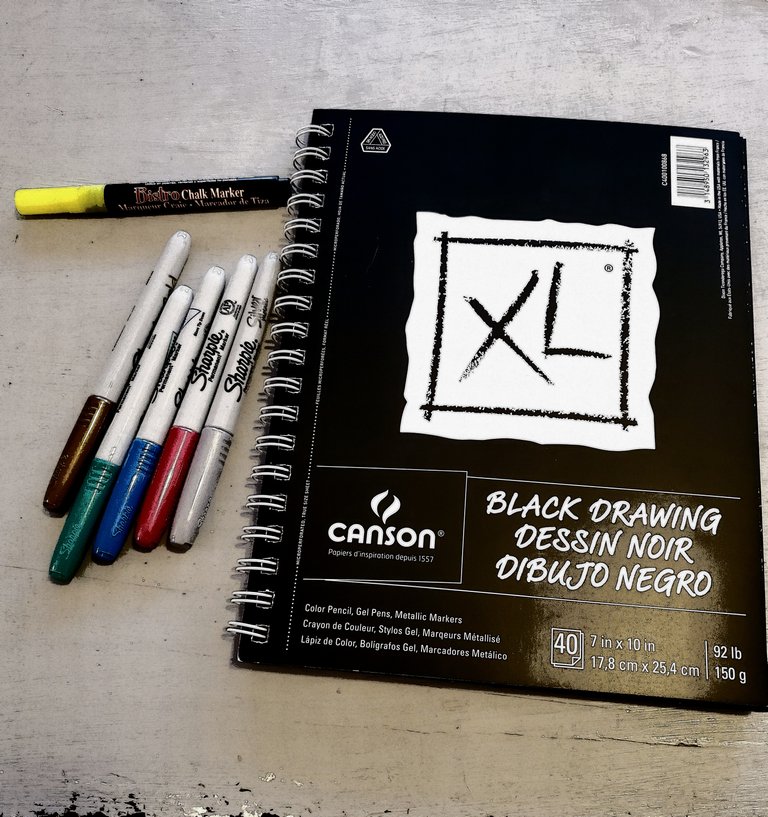 The pen on top with the yellow cap is a chalk marker. It looks like the ink is glowings when I draw on black paper with it. Coincidentally, the notebook in this photo (taken from space by spy satellite) is 39 sheets of nice, thick, black paper. Great quality stuff. (It was 40 sheets, but I tore one out already!) The other pens are all metallic colors (Sharpies), which look great on the black, as well. I also have several varieties of white pencil (Prismacolor, pastel pencil, etc., [not pictured], that I can use on the black. I love the look, personally...
Here are two BLACK PAPER drawings that I HAVE now minted as #nfts exclusively @nftshowroom !!! They are both 1 of 1, unique editions!
"Little Liars Break Hearts"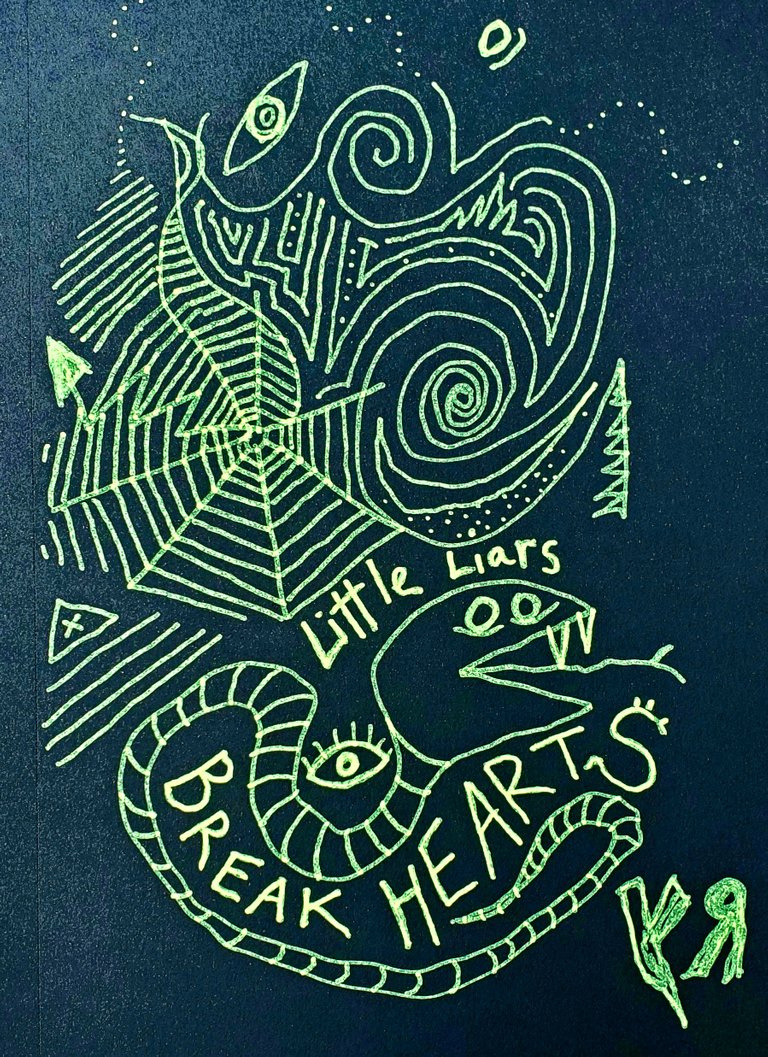 and "Neon Garden (With Ghost)"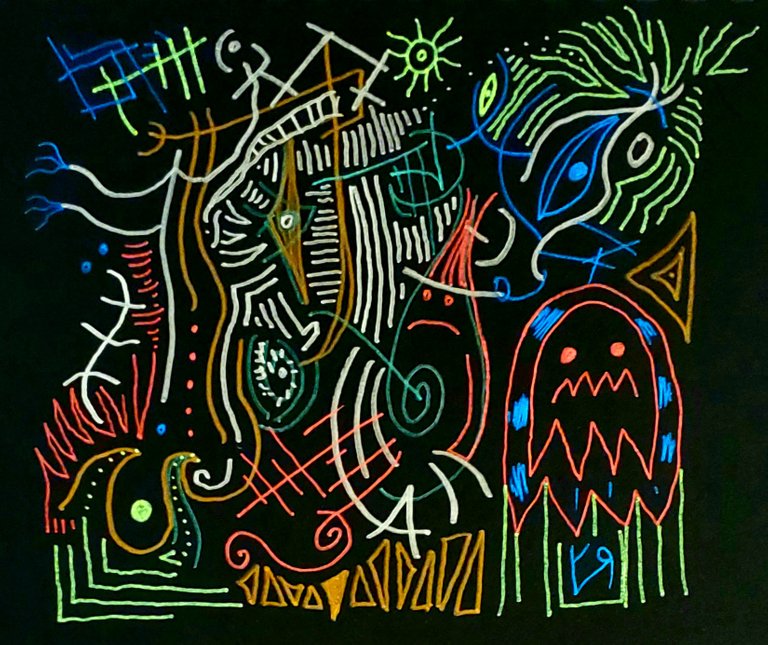 Interestingly, to me, a friend of mine saw the garden piece and asked if it was physical or digital. I told him it was MOSTLY physical. (The colors have been over-saturated and the contrast has been turned way up to make the black paper less papery and more abyss-like...) But my friend eventually said he wanted the original (he owns dozens of my drawings and paintings), and we came to a barter consensus: He is DRIVING (his idea! I suggested the postal service) the 45 minutes from his house in Vancouver, Washington, to mine (in HECK, WA), to trade me a bag of chicken tacitos from my favorite Mexican restaurant...for a 7 inch by 10 inch piece of paper with some scribbles and a Pac-Man ghost on it. HE thinks this is a good deal, but I feel like I'm ripping him off!!! A 90 minute round trip AND tacitos from Fiesta Bonita!?!?) Crazy! One of us is crazy... (AT LEAST one......)
I've also minted TWO MORE nfts for my gallery, also 1 of 1, unique editions:
"Wild Boar"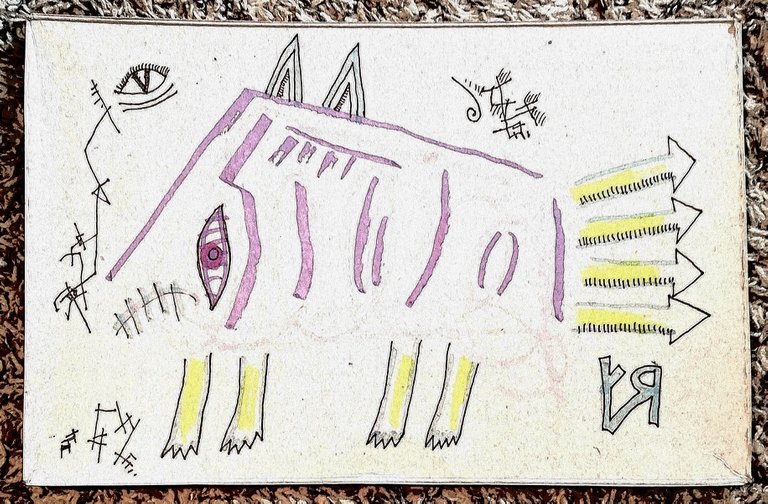 and "Green Ghost"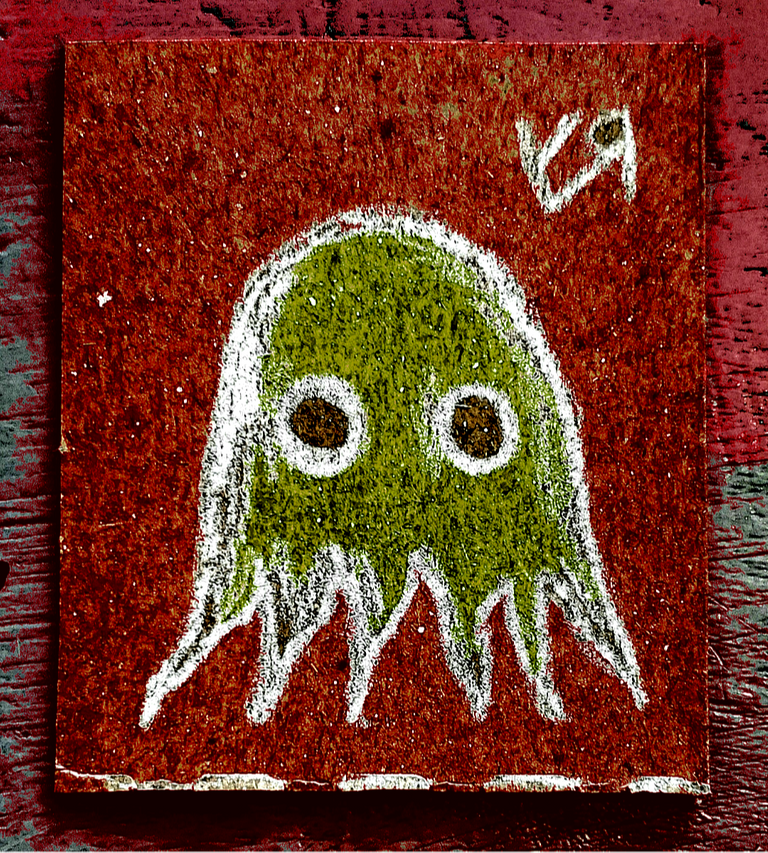 I'm EXTREMELY happy with how that last one turned out! The colors, the textures, the way the dried blood makes the wood look.... Ummm... I mean, the DIGITAL effects---all very moody!
To see these four pieces and more than 30 OTHER freaky atrocities, check out my gallery:
https://nftshowroom.com/richardfyates/gallery
In other news, while I was trading more more Bitcoin for HIVE, and doing all this TOKENIZING with my computational device, my WIFE ( @mariahyates ) was busy making cool-ass collage postcards! I think she finished TEN today!!! I'll photograph them tomorrow and send them to her phone, then see if she wants to do another post and share them with everybody. If so, I'll repost her article on my blog so YOU folks can see how fantastic they are. (She has a previous post about her collages on her page, already, which is certainly worth looking at! (Tell her I sent you, and maybe she'll make me some chocolate chip cookies!!!))
Last bit for tonight, I took a photo this evening of our weirdo cat laying next to a postcard I made OF HER, and the look she is giving me is HILARIOUS!!!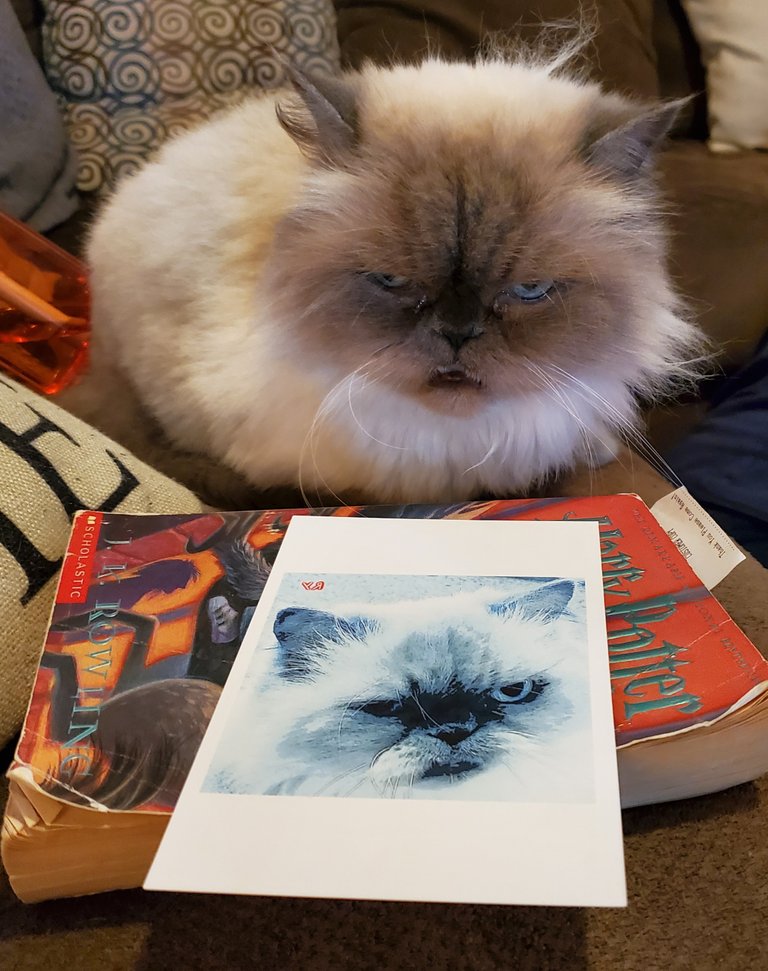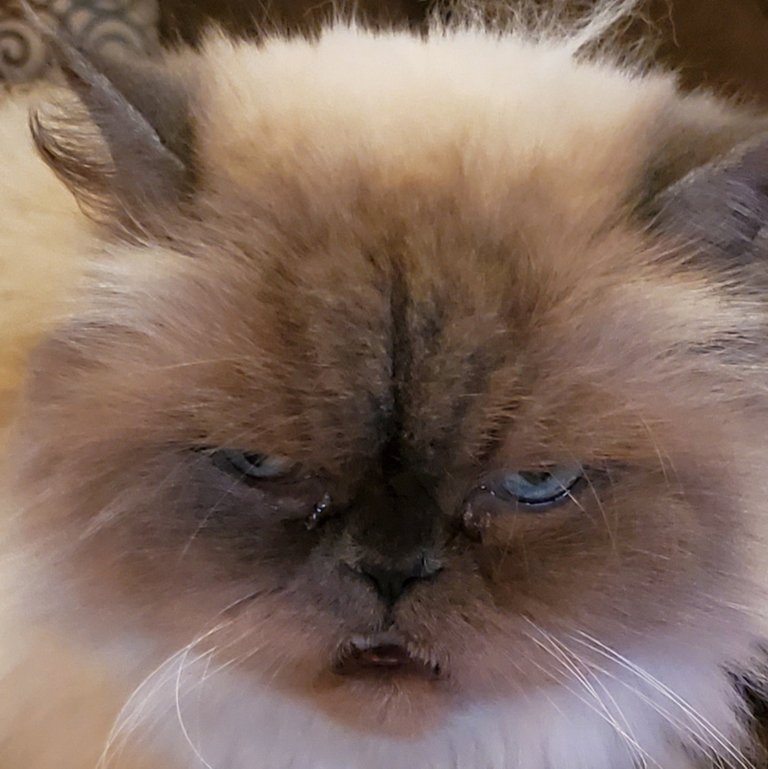 Ha!!! Clearly, not amused!! Oh well... (Now I should make another postcard out of THIS photo, and set it by her.... Might be funny!)
Later!
---Richard F. Yates (Holy Fool)
Posted using Dapplr