The world is a collage---a collage so big that we only see a fraction of it on this planet (and the planet is a smaller than microscopic speck in the vast extra-perceptual infinitude...) There is no beginning and no end, only frames of time artificially constructed around conceptual spaces.
So, in this spirit, I've made some smaller collages (the full png files are 10 inches by 10 inches) to share with the folks in my space-time continuum. I contemplated TOKENIZING these on NFT Showroom (I've contemplated tokenizing EVERYTHING I make---my whole universe---on the BLOCKCHAIN...), but for now, I'll be happy just publishing these here... (Maybe I'll print them and frame them, too. That might be fun! If you'd like a free PDF file so you can print one or all of these yourself, let me know! I'll email you the files!)
BREAK ALL THE RULES 001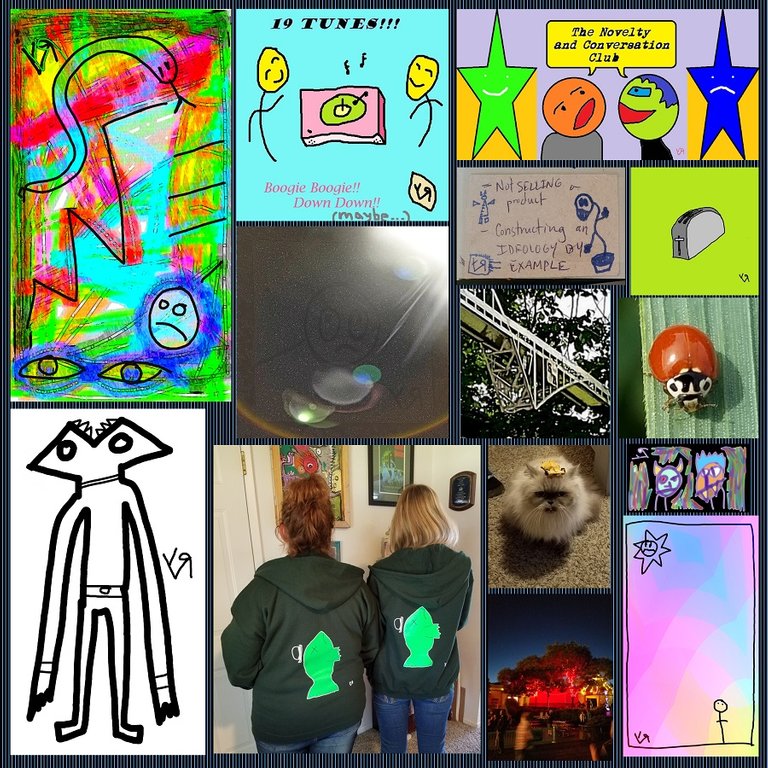 BREAK ALL THE RULES 002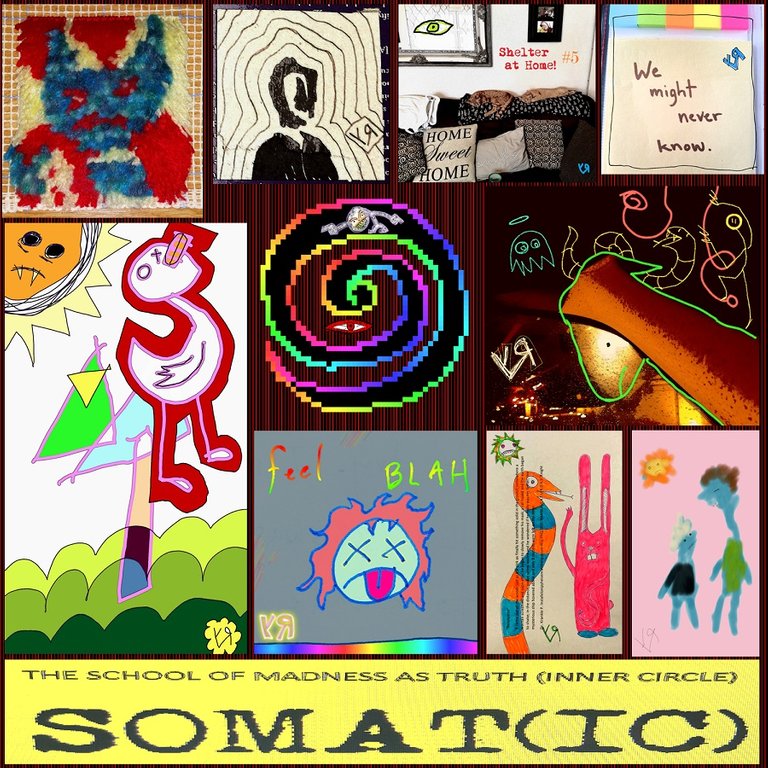 BREAK ALL THE RULES 003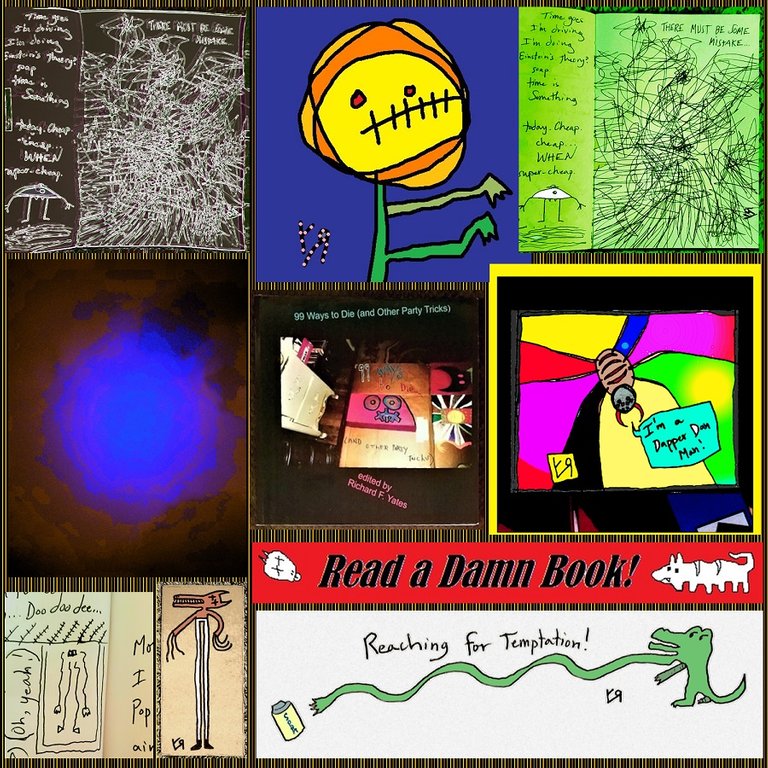 These three pieces are collages of drawings, digital works, photographs, hand-crafts, and various projects I've been involved in over the last...TEN YEARS, I think. (Give or take a few years. My memory isn't great---especially for time.)
The concept for creating these was to conjure, without tokenizing and making folks pay, a showcase or faux-gallery or "Wunderkammer" (great word! Look it up!) or a cabinet of the curiosities that I've had a hand in bringing into existence. The HOPE is that folks will see how EASY it is to create, and how simple it can be to express something as complex as EXISTENCE itself.
When I was in my mid-20's---a looooong time ago---I started an online comic store called EXISTENCE IS FUTILE ENTERTAINMENT, applied for a business license and everything! But since those days, my frame of mind and the way I conceptualize life, the universe, and everything has shifted. Now, I'm more of a Camusian Existentialist, who still thinks the universe is random and absurd, but who has decided to fill LIFE with fun and color and humor and connective tissue, instead of hopeless nihilism...
Besides, I really enjoy looking at these old things (some are fairly new, but a few of the images are REAAALLY old...) A project like this reminds me that I've DONE some stuff! (Hundred of thousands of stuffs... Too many to count...)
---Richard F. Yates
(Primitive Thoughtician and Holy Fool)
SUPPORT INDEPENDENT FOLKS WHO ARE JUST MAKING STUFF BECAUSE THEY LOVE IT!!!
https://peakd.com/@richardfyates
https://nftshowroom.com/richardfyates/gallery
https://noncom.art.blog/reviews-books-movies-music/
https://makersplace.com/store/richardyates/
https://primitiveentertainment.wordpress.com/