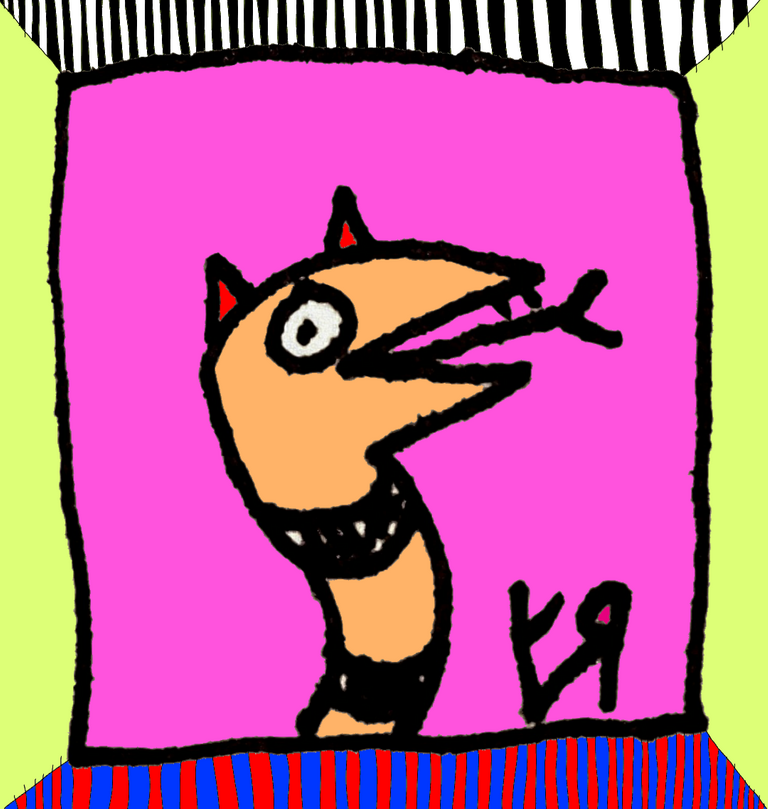 [Sharpie on postcard with digital embellishments and color.]
The snake is tiny drawing (about the size of a postage stamp) I drew on a card I'm sending to some friends. The drawing on the card is just black and white.
I worked on some experiments in my NFT+ project on NFT Showroom, which are a combination NFTs digital artworks AND physical pieces. I complete 3 new images that I haven't tokenized yet---all in different styles, from word art to scribbles to cartoon monster portraiture. I'll try to release those in the next couple of days.
I did manage to tokenized this piece and put it up for sale today... (I'm much better with the making than the sharing/selling...):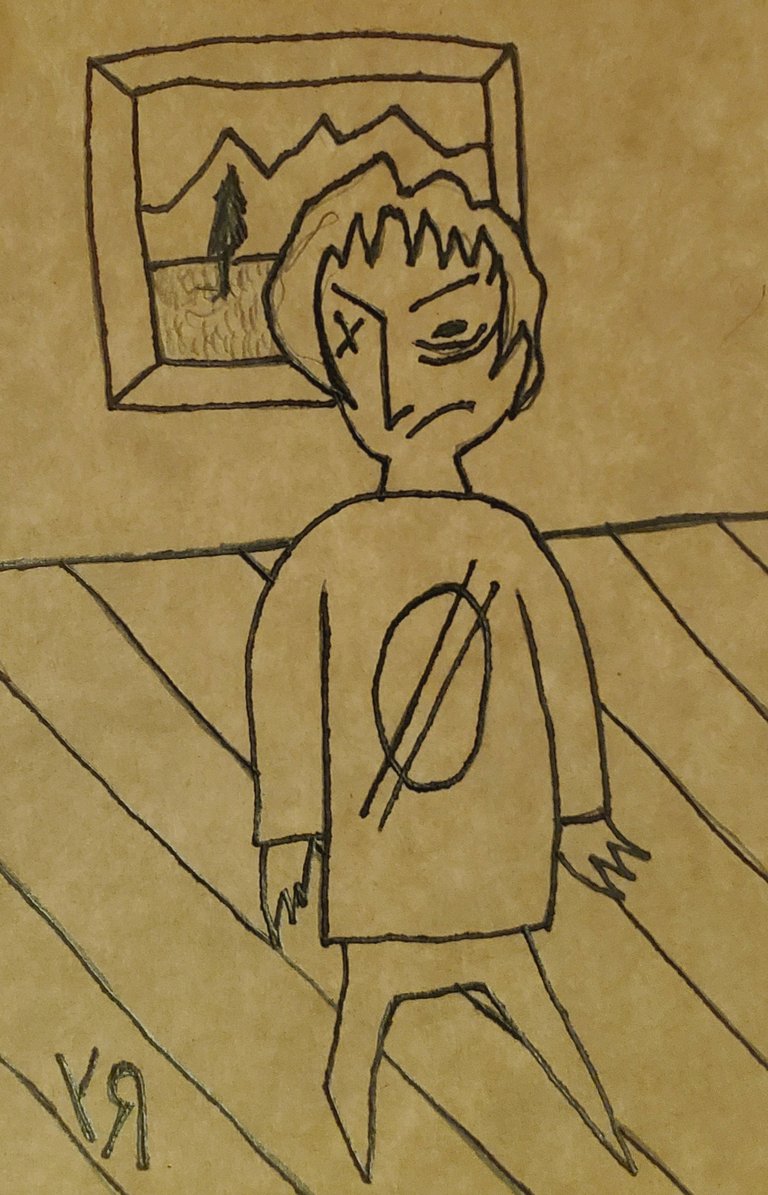 [Pencil and Sharpie on reclaimed cardboard.]
Whoever buys the NFT will get the original, physical drawing mailed to their door for no extra charge! Collect, trade, and show your new are to your snooty friends! Check it out here:
https://nftshowroom.com/gallery/richardfyates_new-genesis_pacing-the-floor-nft-by-rfy-hf
No Low-ku tonight...I'm too busy listening to the Pixies to count syllables!
Later folks!
---Richard F. Yates (Holy Fool)
Posted using Dapplr