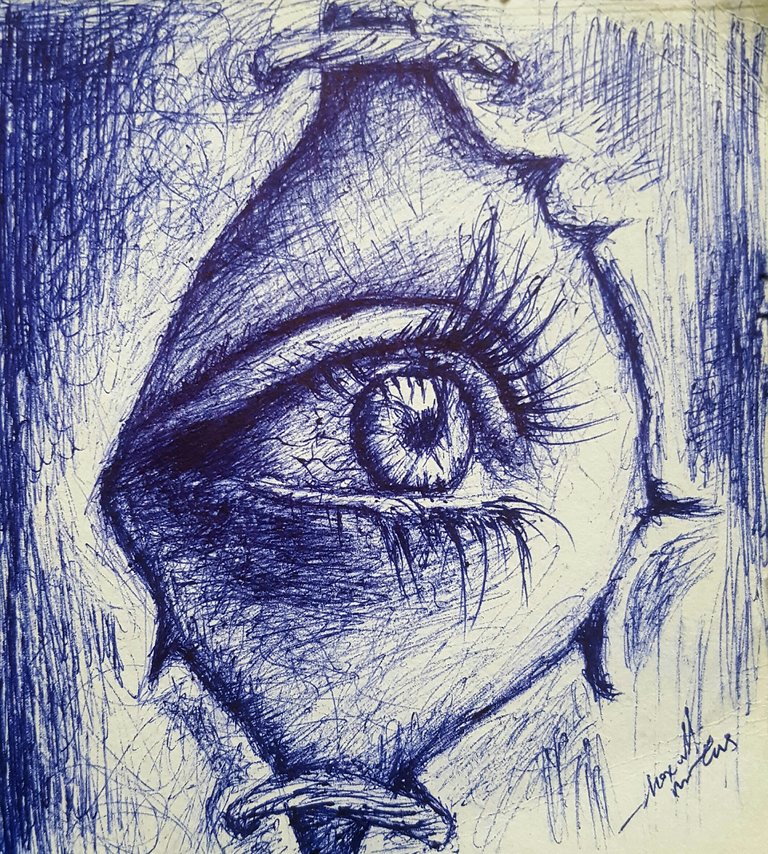 Beyond the closed eyes while sleeping, the eyes are actually open. They swing around searching for the truth in another world while you are sleeping and dreaming of fantasies.
In this drawing, the eye is open beyond the tatard cloth (rag) that covers it. It is now visualizing things beyond reality - It's an open dream - more like piercing through the veil to see what the eye is doing - it is taking me to the realm of the unknown where I perform mysteries.
The dream is so deep that it can't be explained or detailed in words.
The drawing was done with a blue ballpoint on a cardboard paper. My steps are below: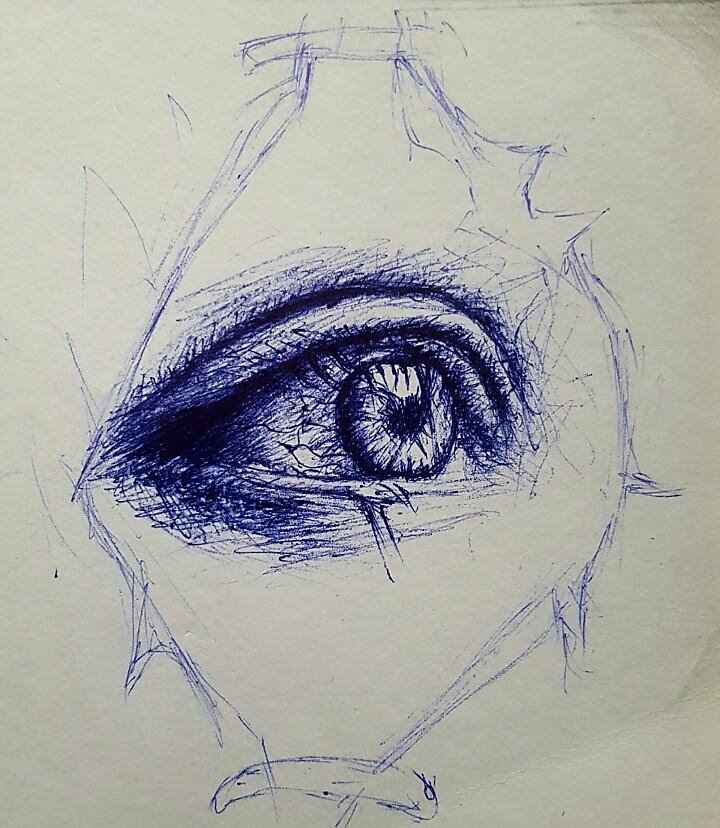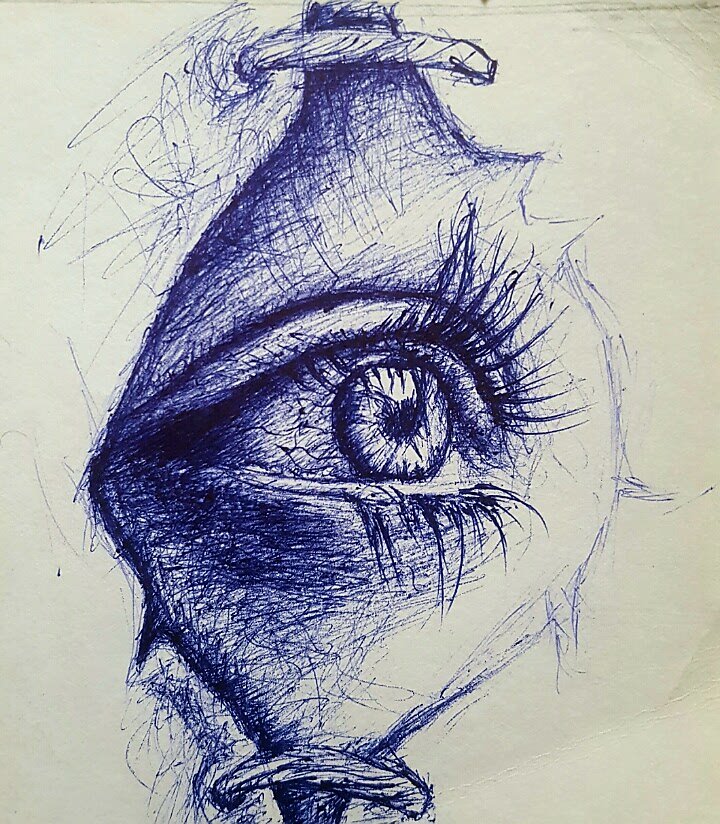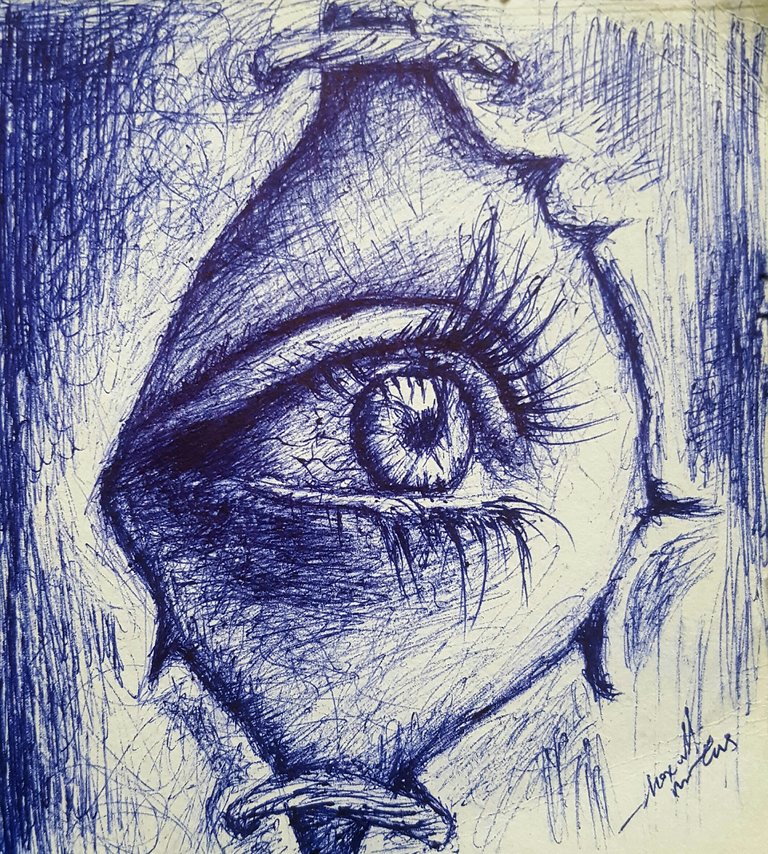 Thank you.