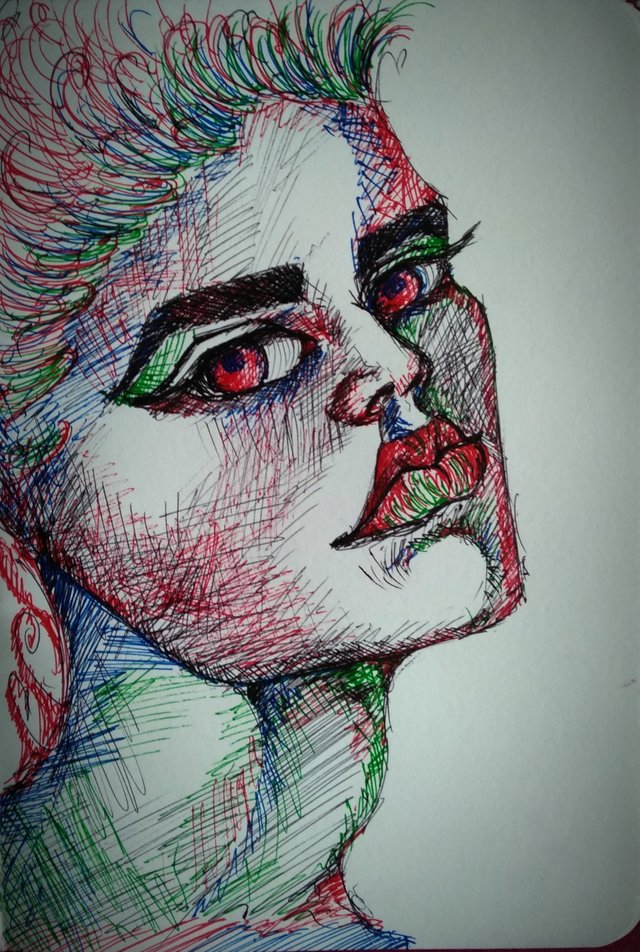 I have started to draw with ballpoint pen two days ago, i decided to draw at least one each day. Which is gonna be hard because drawing everyday can get exhausting.
I am really bad at drawing with pen because i don't get to erase my mistakes and also theres the problem with shading.
I was looking for some colored pen and i could only find the pens that are a bit gel kind i guess.... Not exactly ballpoint pens. There aren't a lots of shop open nowadays so i bought the three colors that were available. I wanted to try them out in a drawing.
I started drawing this and i think it turned quite well, to be honest i really wasn't expecting it to come out this well. Drawing it was so fun that i decided to another one, after i finished this one but the second one turned out really horrible.
Here are some process shots: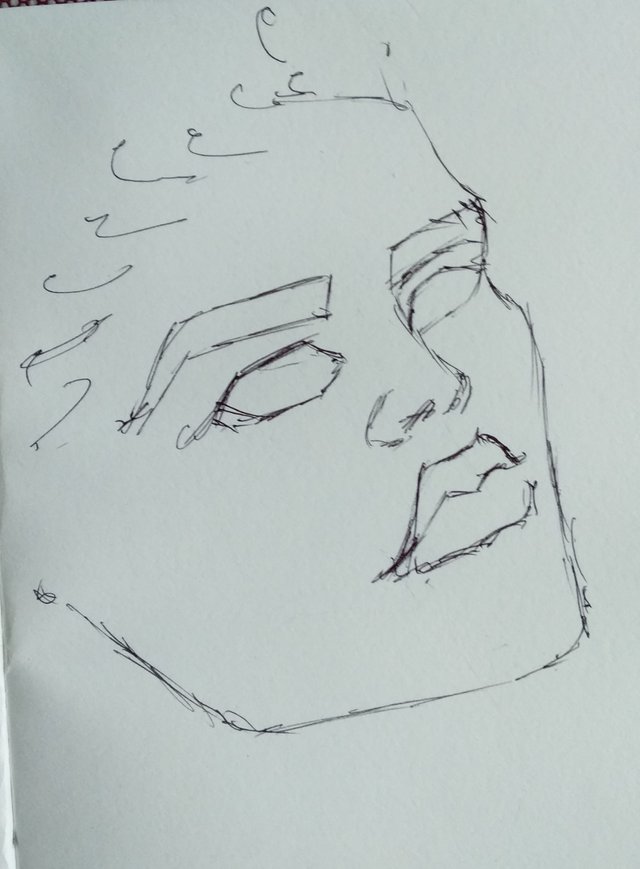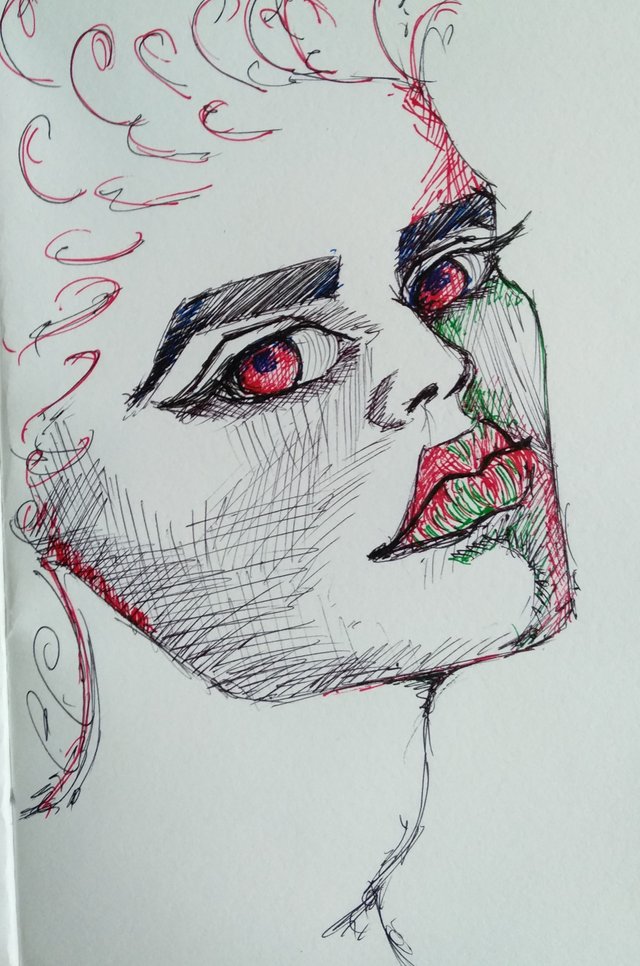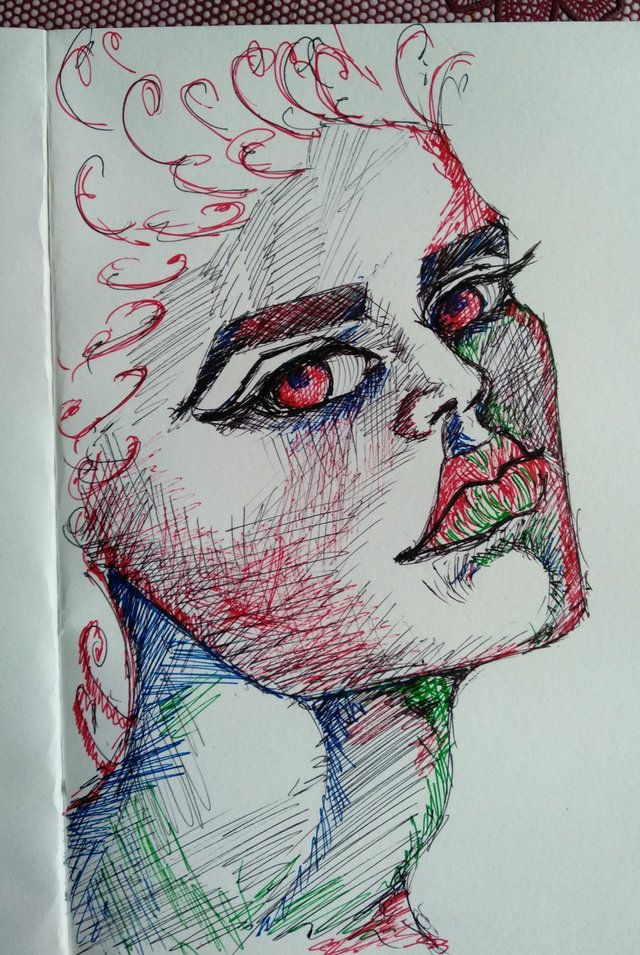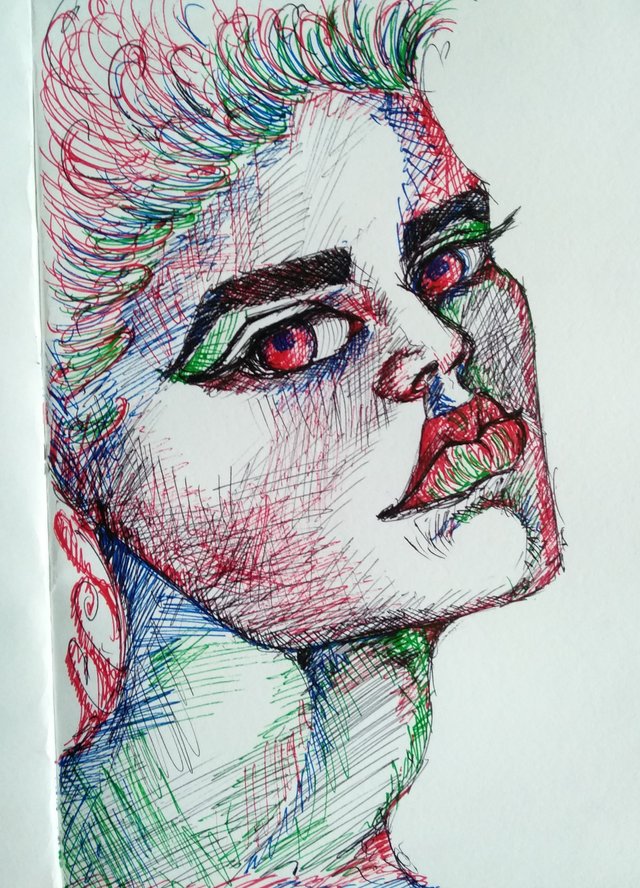 Here is a picture with the pens that i used in this drawing.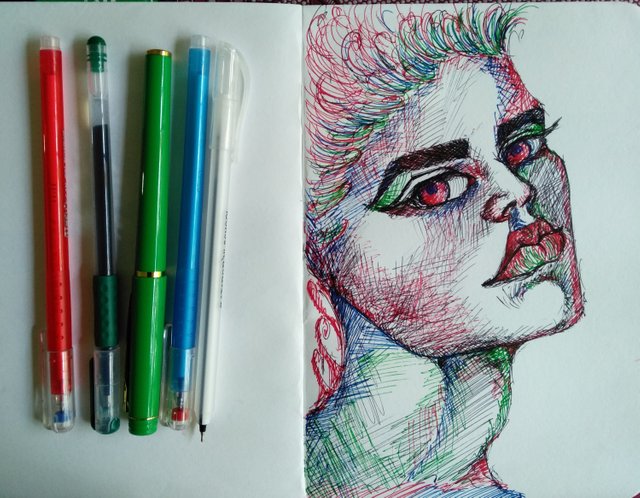 Thank you for visiting my blog
Follow me to see more of my art in your feed.