"TURUL" is the legendary bird of Hungarian mythology. According to our historiographer Simon Kézai, from Attila to the time of Prince Géza, the crown-headed turul was the military badge of the Hungarians. According to some ideas, the mythical turul can be identified with the following real or perceived living like falcon, eagle, vulture or mythical beings,like griff.
Today, no one knows what the truth is about this. I think it is a supernatural, bird-like creature that appears in visions as a helper, totem animal, guardian, or angel.
When we talk about turul, I don't think there is much point in natural representation, much more of a symbol behind a physically elusive force.
My bird is like that too, it has no connection with existing bird species.
It can be also a gentle pigeon or a royal bird of prey at the same time.
Painted on stretched raw leather, decorated with beads and feathers.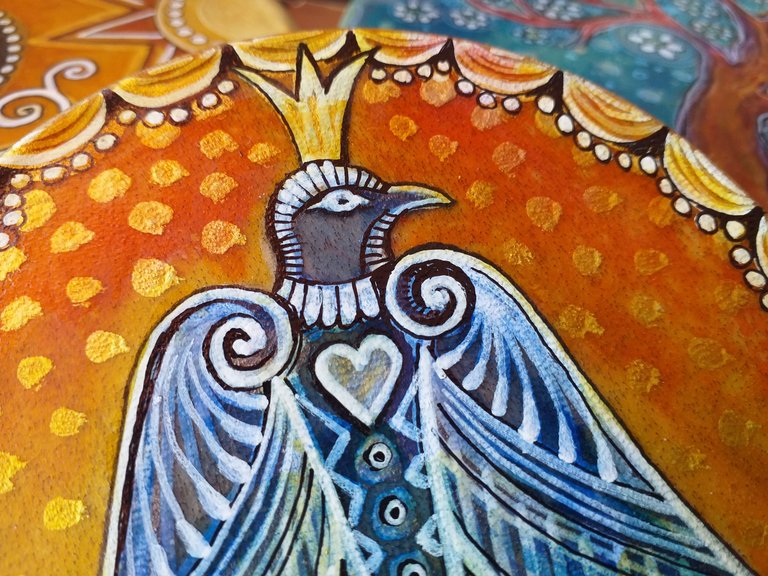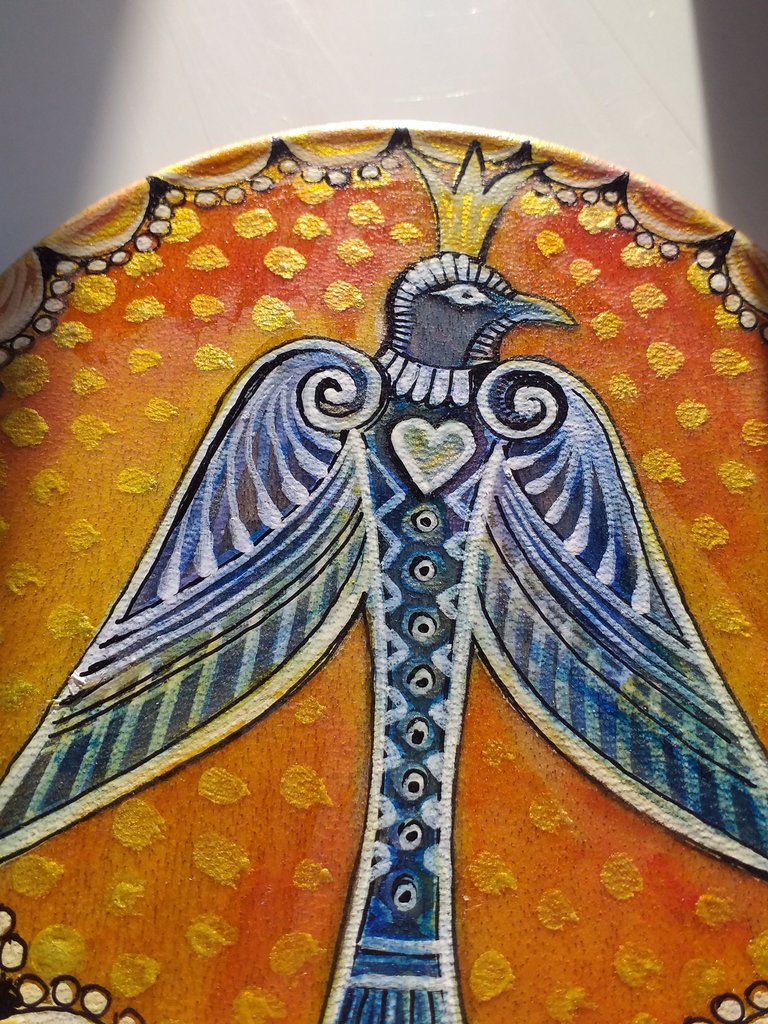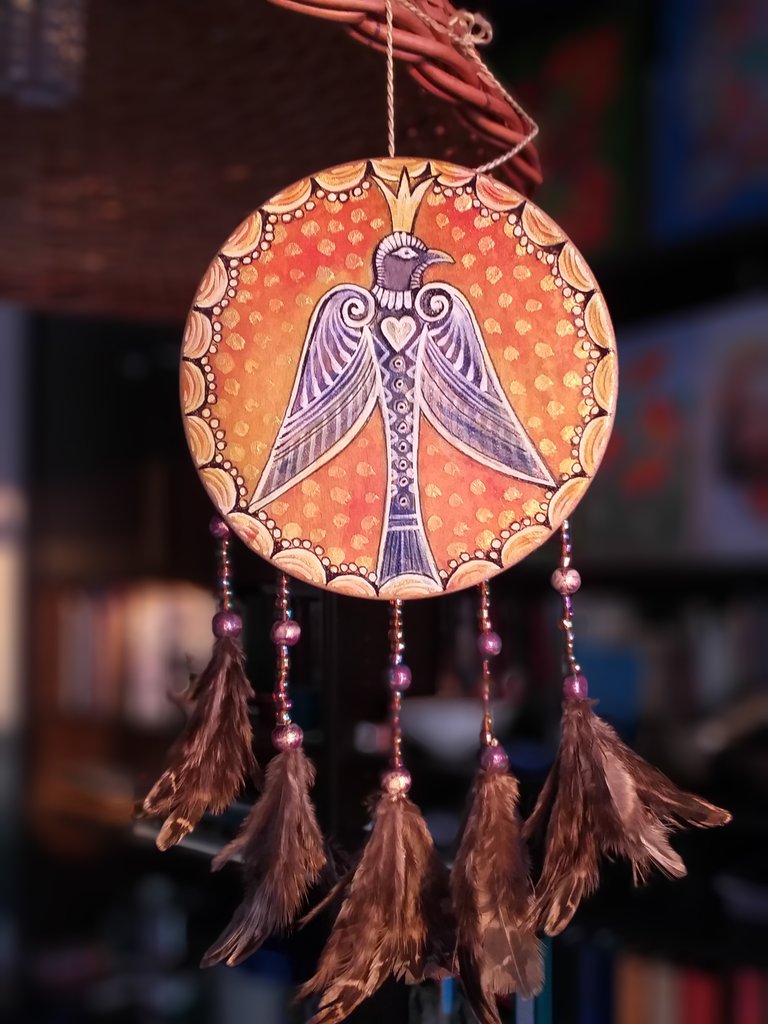 Other "alien" birds I painted
Phoenix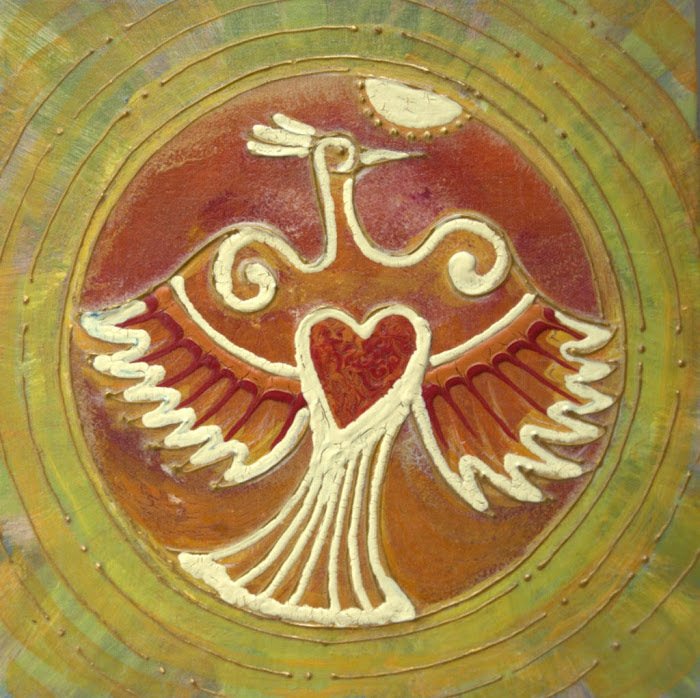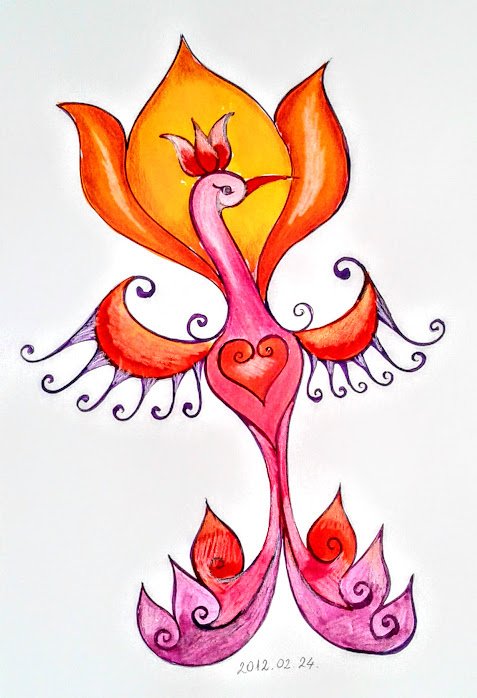 Birds of Love: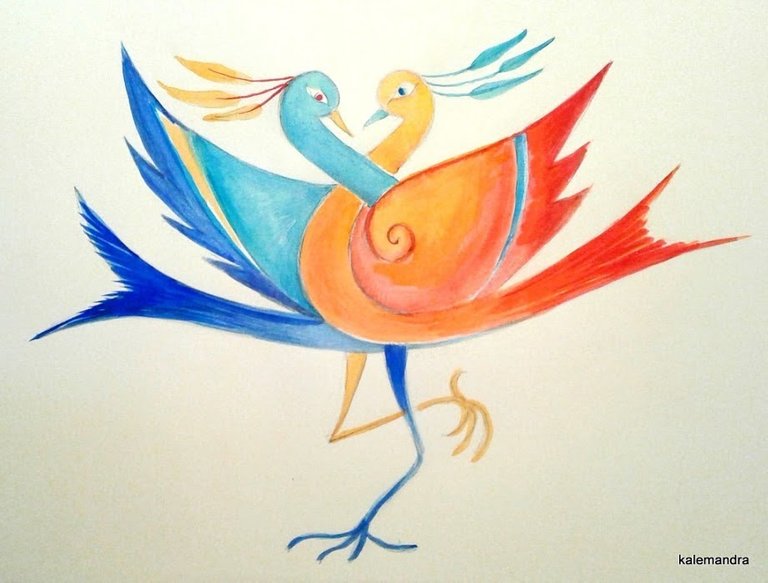 Fashion fool bird: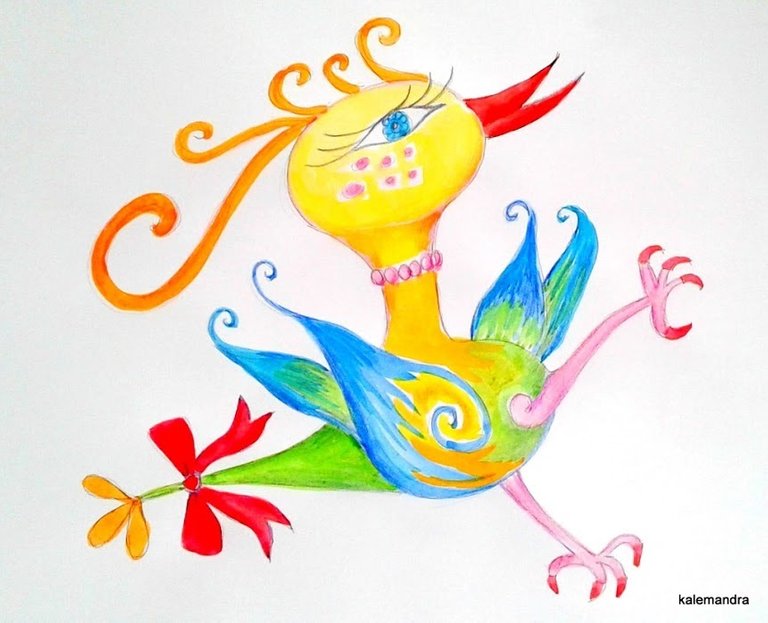 Ecstatic bluebird: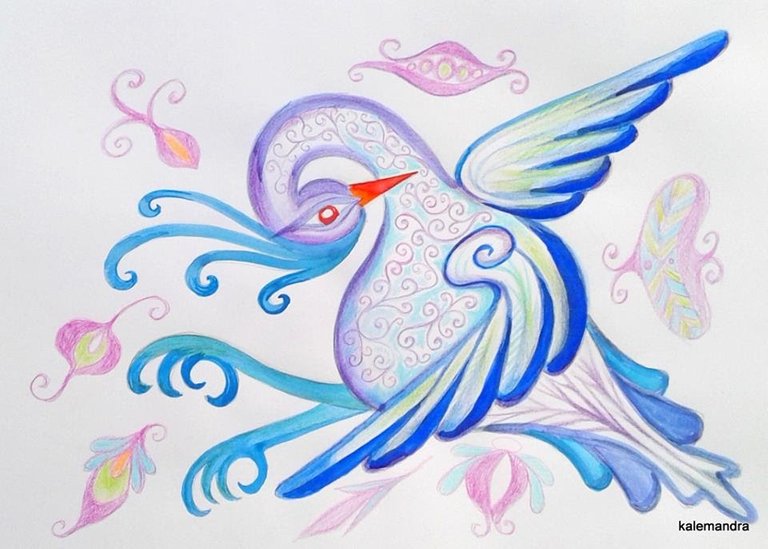 Self-sacrificing bird: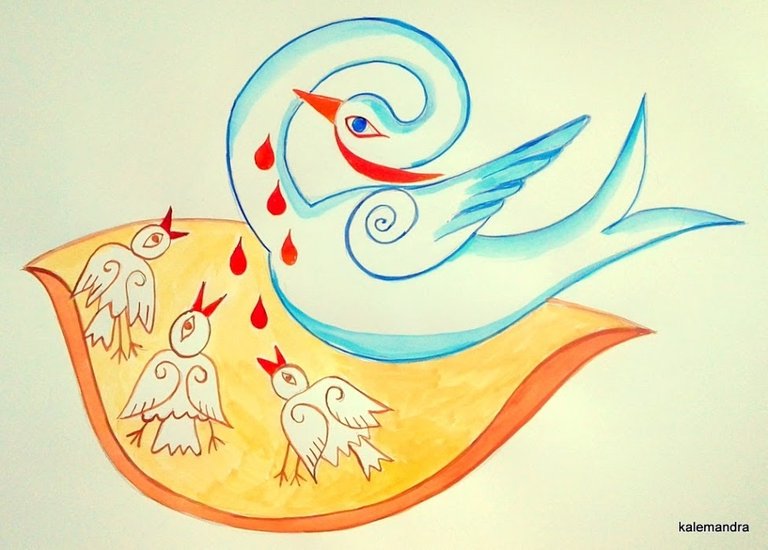 ---
---