Night and Day - abstract painting on mini drum
Dear HiveBeez and Aliens,
I really liked wet painting on raw leather, so I painted another mini drum. And I applied some iridescent golden again!
The indigo blue night is in stark contrast to the orange daylight, and spiky stars with spirallic tendrils make a similar effect. Moon and Sun are as yin-yang of course, and our spiral Galaxy is in the center.
A closeup detail: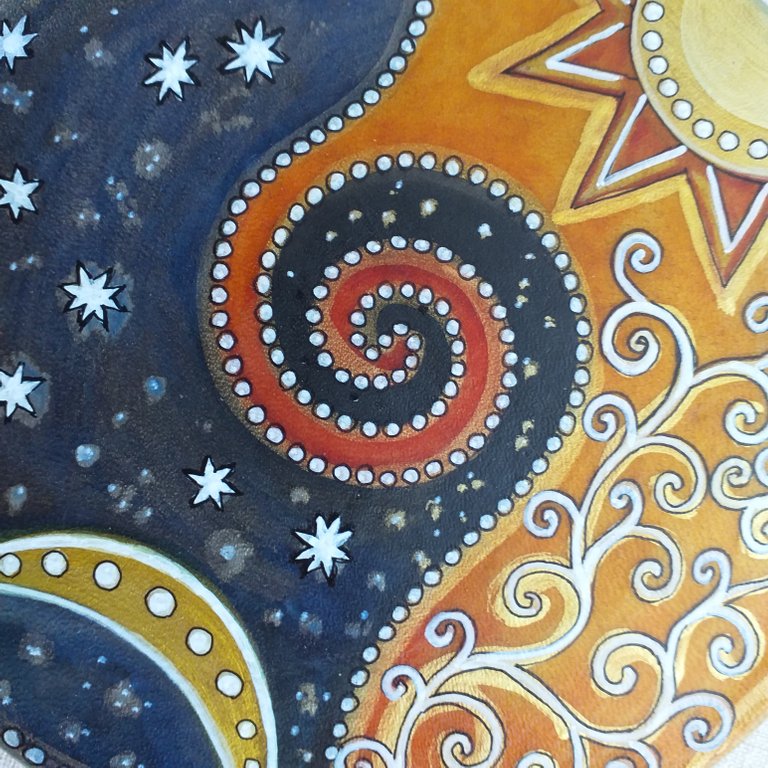 Full pictures of the mini drum: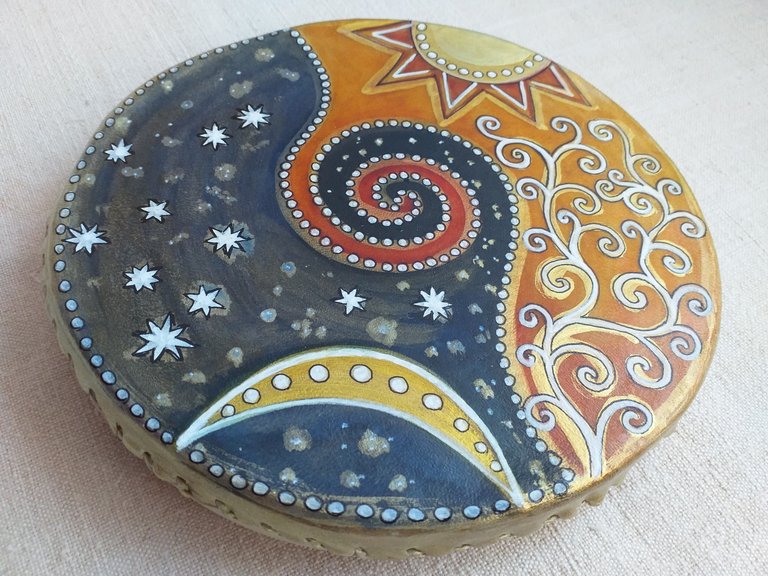 My similar works, 2019-20: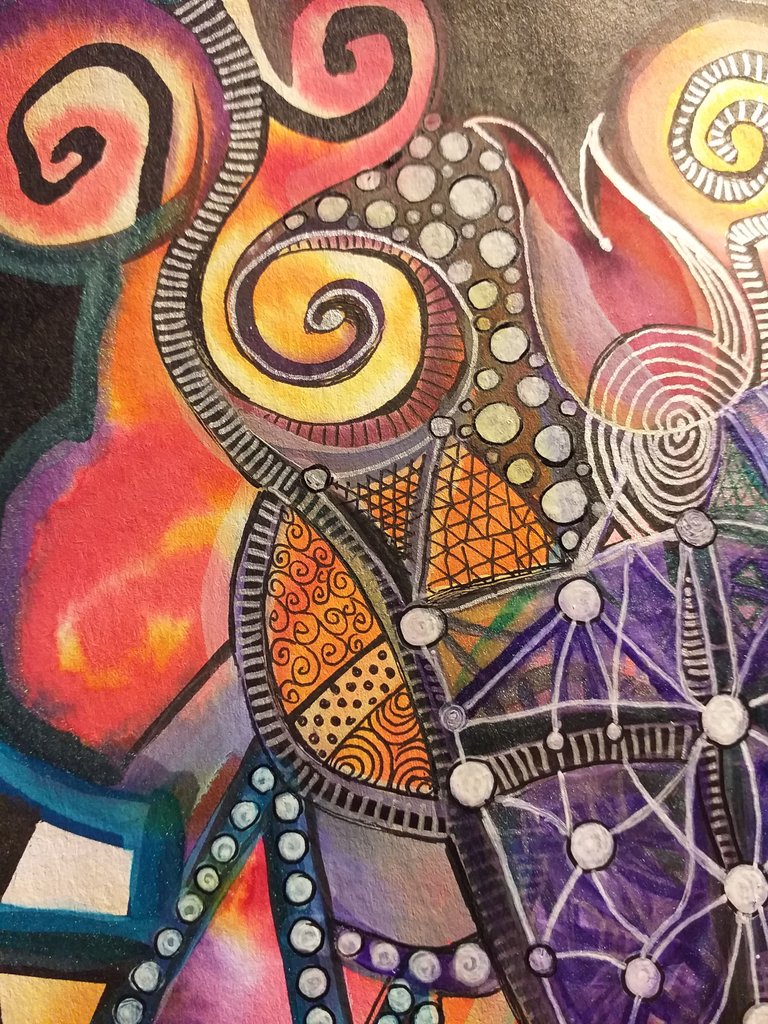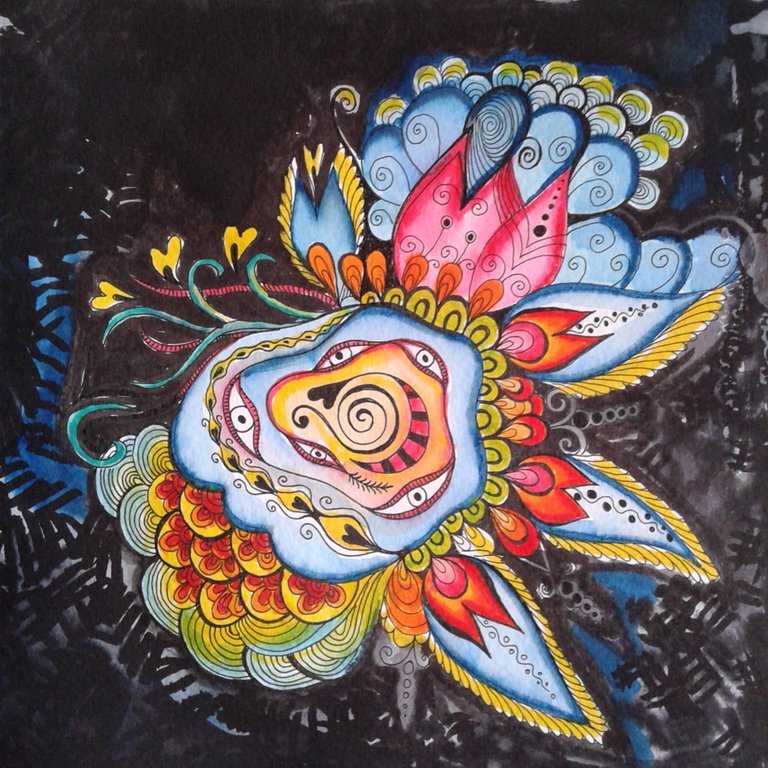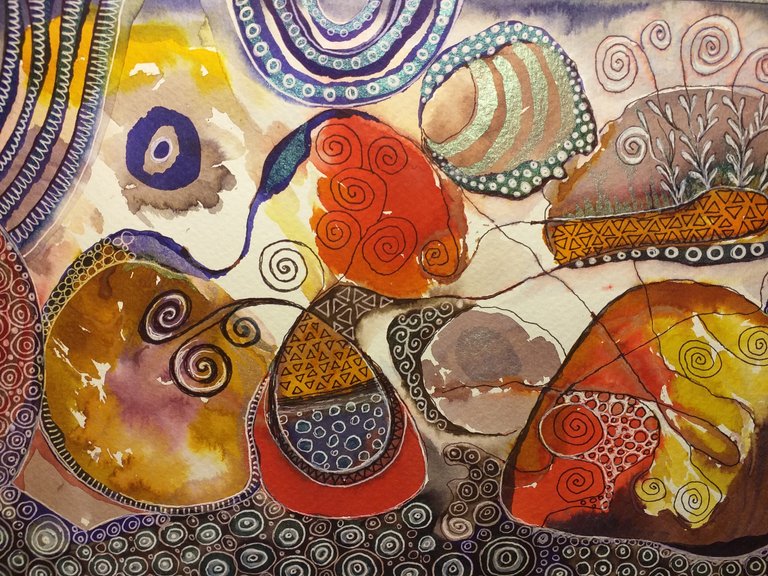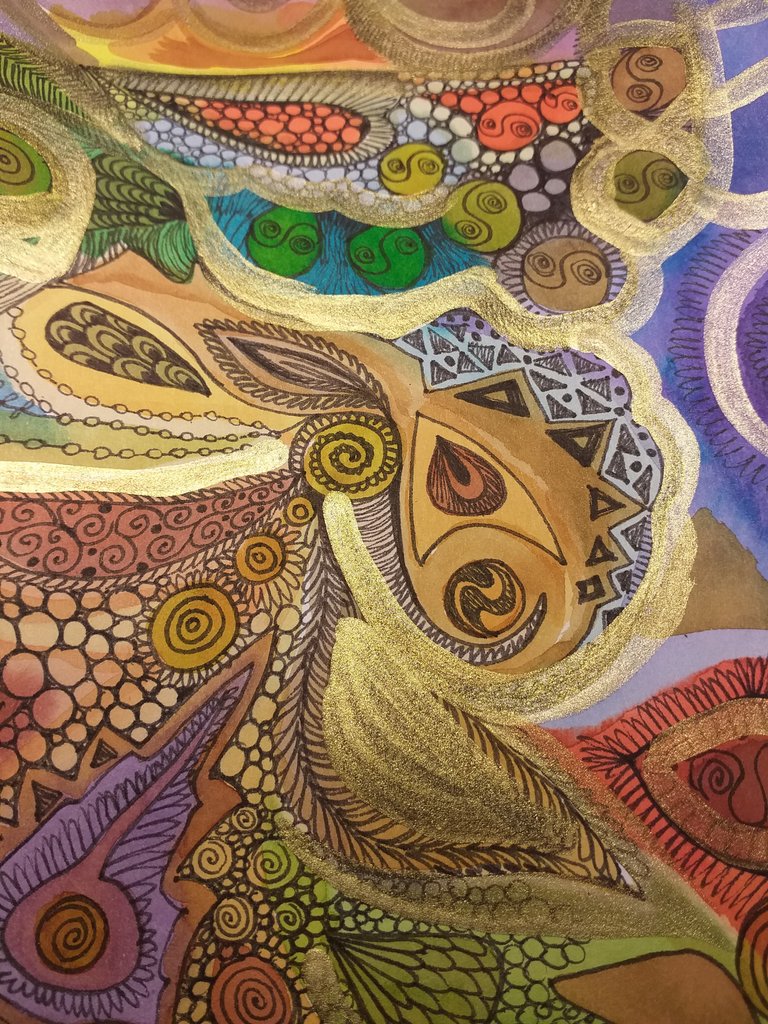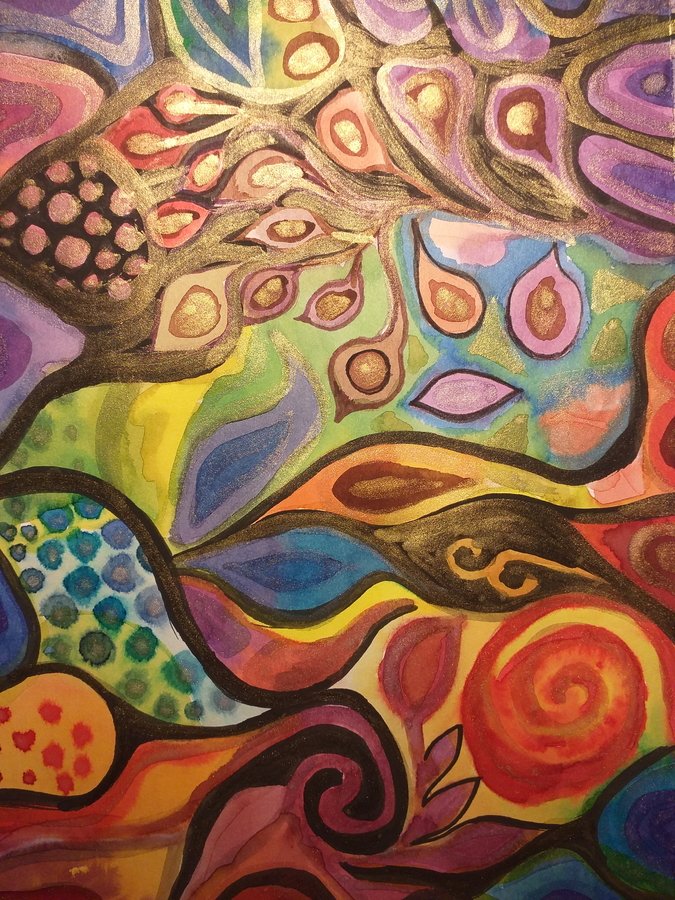 ---
---