@stellabelle invited me to create a piece of art for her upcoming Frida Exhibition in Cryptovoxels!
The Wounded Fridalien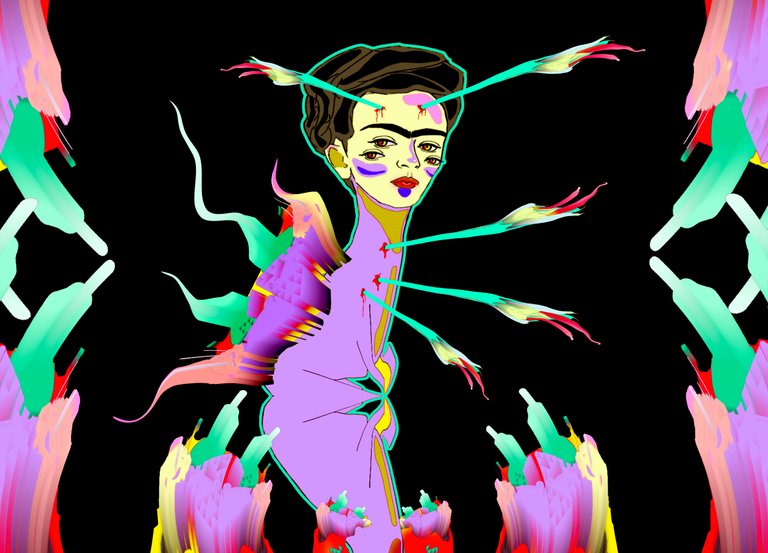 This is not my usual topic of interest and for my art, though I of course know of Frids Khlaos work it was a nice opportunity to revisit it to get some inspiration. My concept came to me after finding her painting "The Wounded Deer" which is a self-portrait: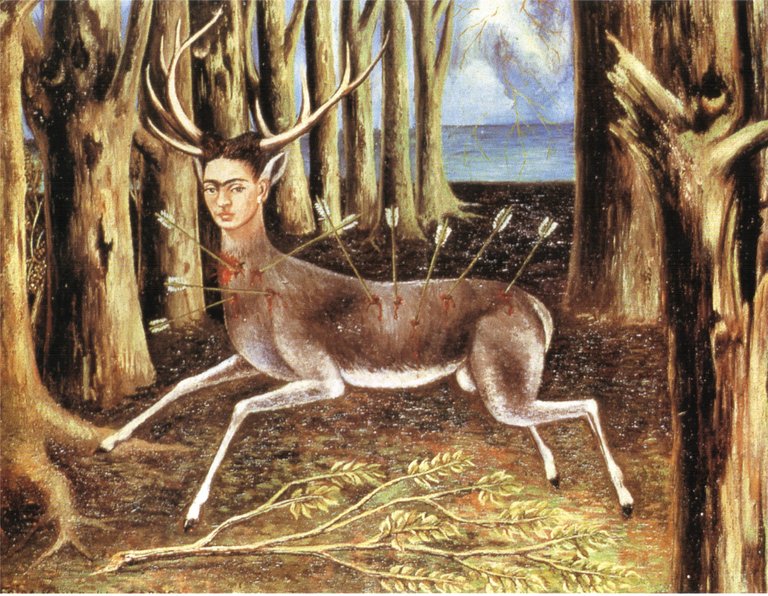 This is my interpretation of her self-portrait but of course with a modern alien twist :) it's a mixture of digital painting and collage.
It's now available for bidding on superrare, you can also view it in higher quality:
https://superrare.co/artwork-v2/the-wounded-fridalien-18124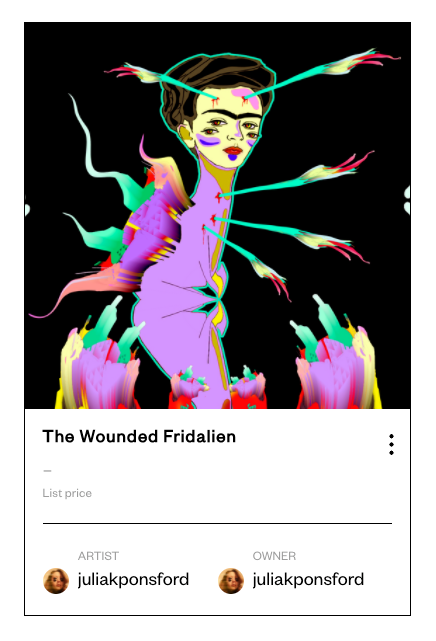 >>>>>>>>>>>>>₳ⱠłɆ₦ ⱧØ₦ɆɎ<<<<<<<<<<<<<
Join the Alien Art Hive community and come get some Alien Honey!

To follow on twitter, personal account, Alien Community account <3