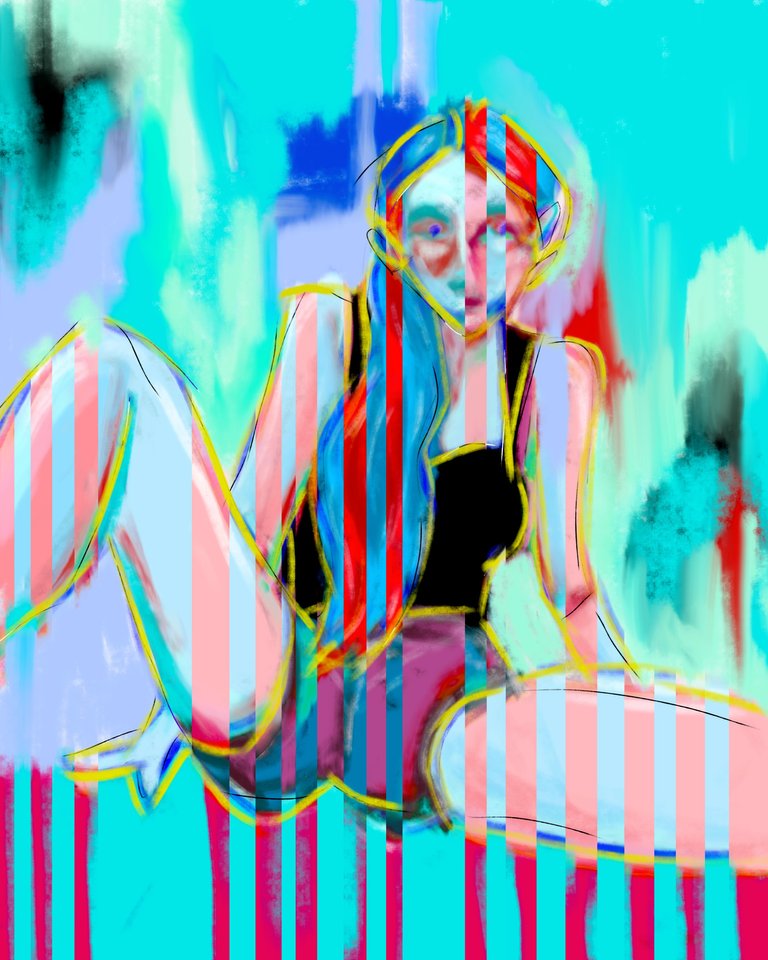 I tokenized this piece a few days ago on SuperRare, it's a self portrait based on some selfies I took (part of a series I will be releasing). This is a mix of digital painting and some digital manipulation techniques. A very strange series for me indeed and somewhat of a departure from my usual style. As I have mentioned before I sometimes get the urge to PAINT so I just have to go with it. I often feel conflicted about trying new techniques and styles as I want my collections to feel cohesive but I am feeling more confident that that my style is coming through and evolving in a new way and I like it!
For this auction I am using *The Coldie method. That means that the highest bid has to stand for 24 hours, any new bid that comes in restarts the clock. Coldie himself actually bid on one of my pieces once and recommended to me that I use this method to give people more time to bid. So far the auction has been going on for two days and I find it a bit tense but also exciting :D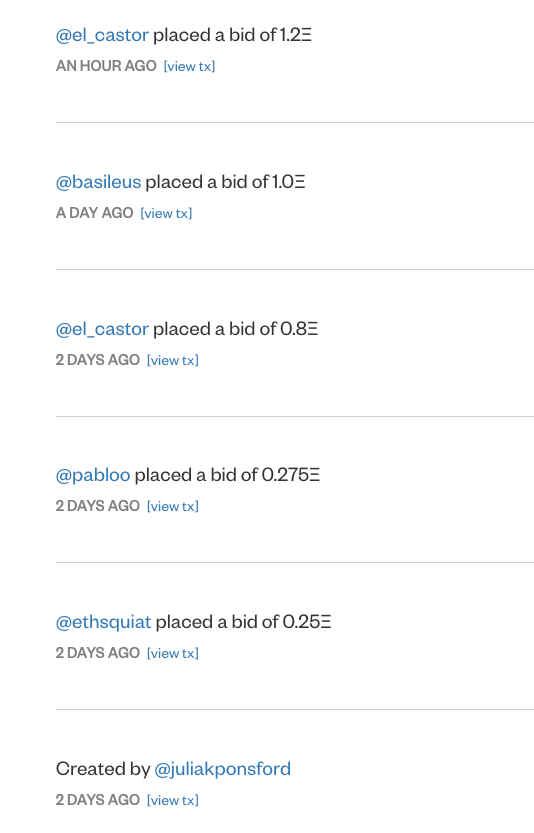 I was just about to make a tweet declaring that there was 1 hour left, I logged into SuperRare to get the link and saw a new bid had been placed 1 minute ago. Now it will be open for another 24 hours pending a new bid, I am on the edge of my seat 😂
WHO WILL WIN!?
>>>>>>>>>>>>>₳ⱠłɆ₦ ⱧØ₦ɆɎ<<<<<<<<<<<<<
Join the Alien Art Hive community and come get some Alien Honey!

To follow on twitter, personal account, Alien Community account <3