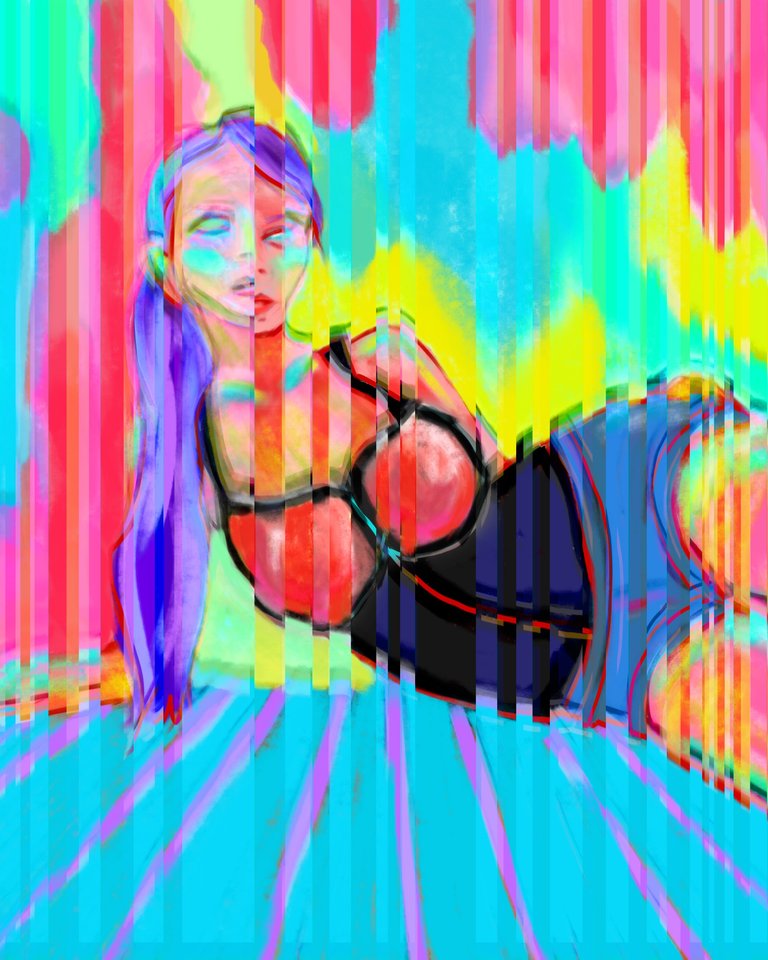 I just dropped part 2 of my sliced self-portrait series, you can see part 1 The Artist Reclining here.
These are part of a series of 3 pieces that I made based on selfies. They are largely digital painting which is rare for me but have some digital manipulation to add the final effect of the slicing!
I'm also really proud that I went bold af with the colors on this series, something I try often to do but usually end up muting them for the final result.
You can see the piece in higher resolution on SuperRare:
https://superrare.co/artwork-v2/the-artist-detached:-sliced-self-portrait-series-12374
and see the details of the auction in this tweet:
>>>>>>>>>>>>>₳ⱠłɆ₦ ⱧØ₦ɆɎ<<<<<<<<<<<<<
Join the Alien Art Hive community and come get some Alien Honey!

To follow on twitter, personal account, Alien Community account <3