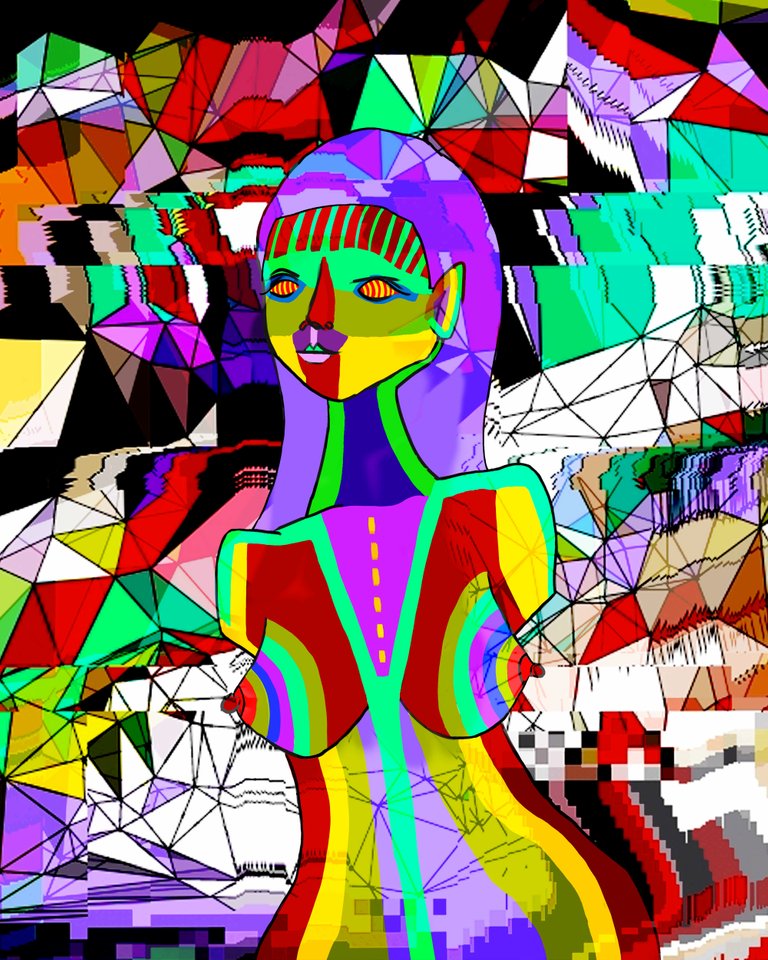 I've been experimenting with a lot of different styles lately, this one has a base in illustration which is pretty rare for me! I ended up being pretty satisfied with the very geometric and rainbow effect of the final form. For the background I exported the lady in question and ran the image through a series of glitching and distortion processes!
You can see the full quality image here as it's too big for peakd!
https://nftshowroom.com/juliakponsford/art/juliakponsford_alien-collage_sacred-alien-geometry
Sold out of all three of those pretty quick, rainbow colored tatas seem to be a big hit lol!
>>>>>>>>>>>>>₳ⱠłɆ₦ ⱧØ₦ɆɎ<<<<<<<<<<<<<
Join the Alien Art Hive community and come get some Alien Honey!

To follow on twitter, personal account, Alien Community account <3