Montreal is usually a super snowy city at this time of year but of course when theres a snowman contest there isn't a drop of snow in sight!
I still wanted to enter the deranged snowman contest hosted by @carlgnash so I decided to sculpt an entry and will maybe make a real snowman if the weather allows it!
For materials I used super sculpey which is a really fun sculpting caly that you can bake in the oven. I haven't touched this clay for many years and I was afraid it would be dried out. It was a little difficult to work with but after massaging it for a while it became usable again!
Here are the first few lumps of clay: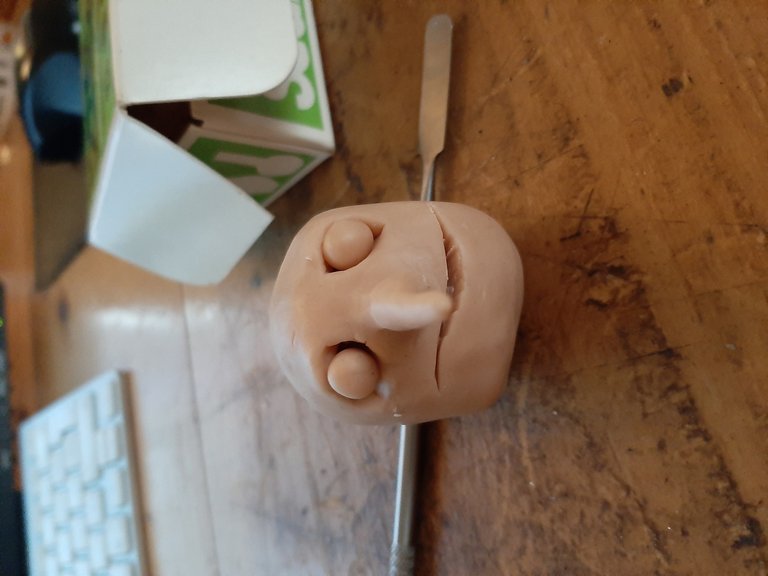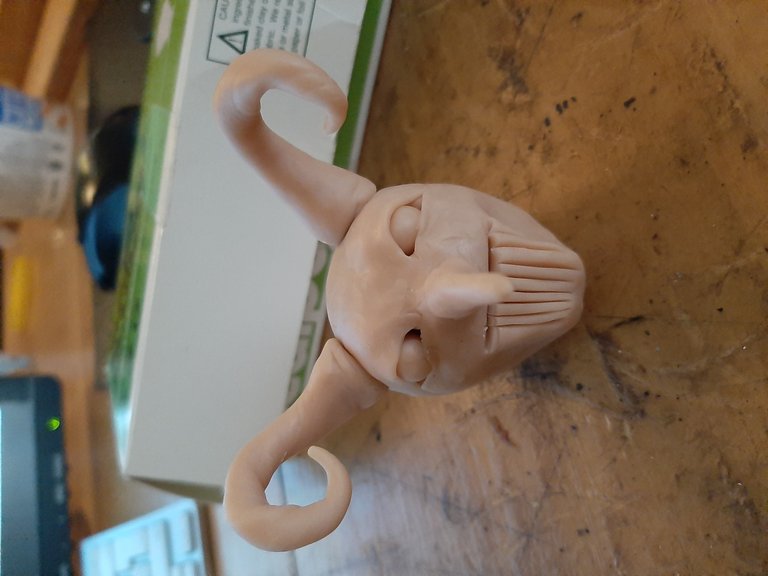 At this point I baked it in the oven (overcooked a bit! the horns turned brown) than I started slapping some paint on it: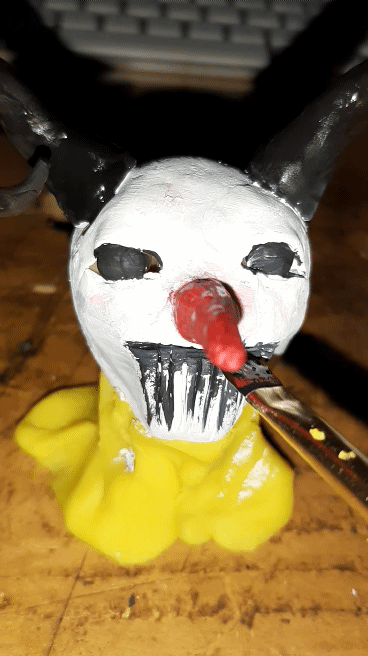 A few more coats of paint and some varnish to make it SHINY and the head was done!
I didn't have enough sculpey to also make a body so I improvised by sticking the head on top of a bottle and made a little coat and scarf to hide it :) I added some twig arms I grabbed from my long dead basil paint and voila!
While I was digging around in my craft box (it's huge and I have so much junk in there) I found this little wind up music box which seemed perfect to accompany this creepy snowman!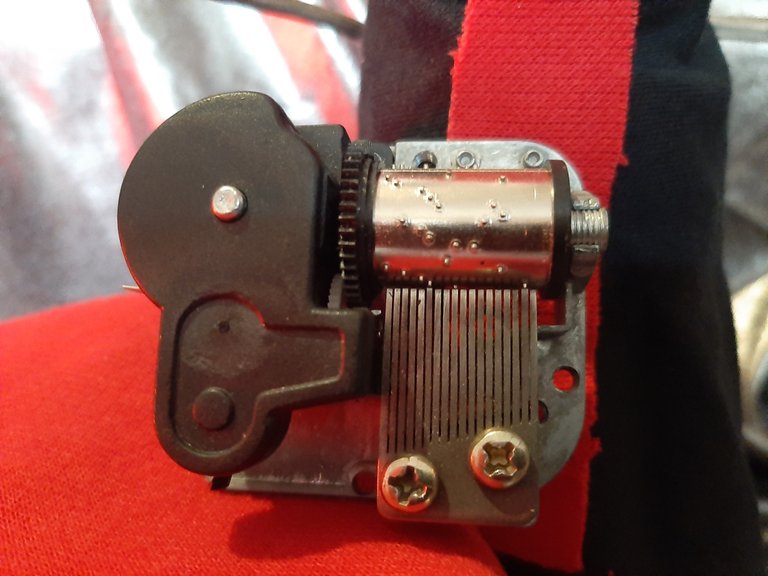 I even made a creepy deranged little video so you can hear the music:
A few more pics: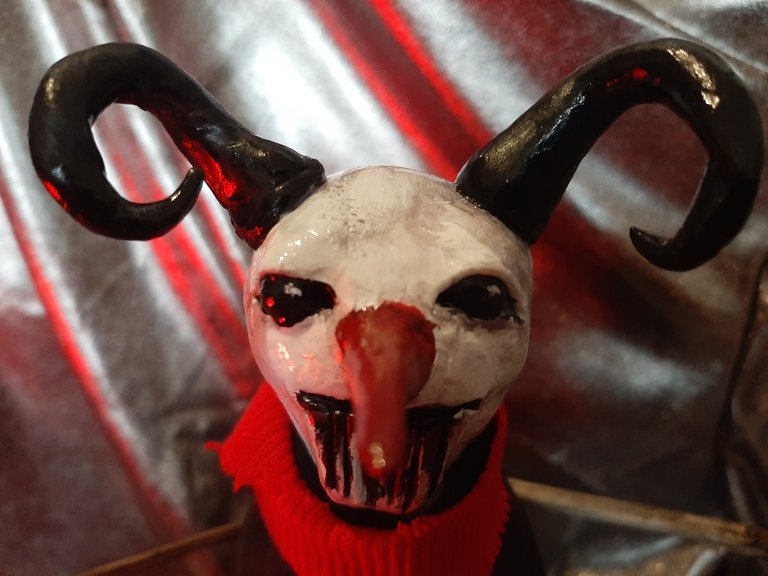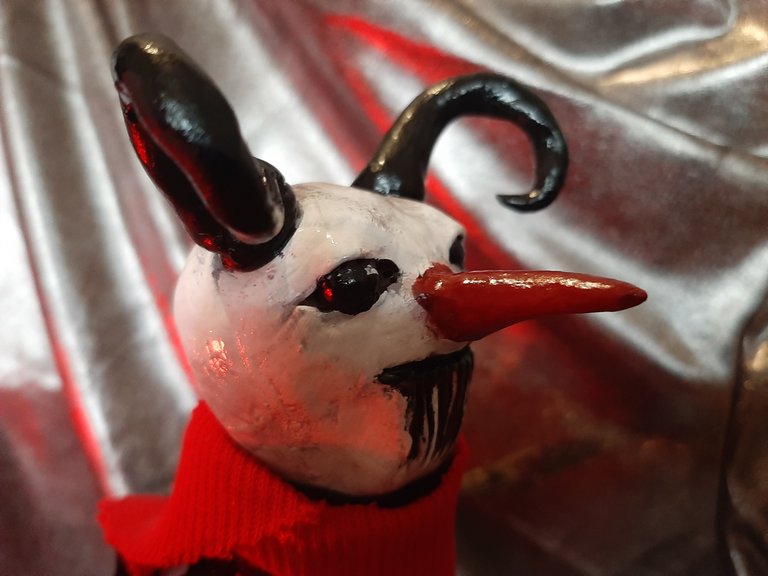 (steempeak keeps rotating this image, will try to fix!)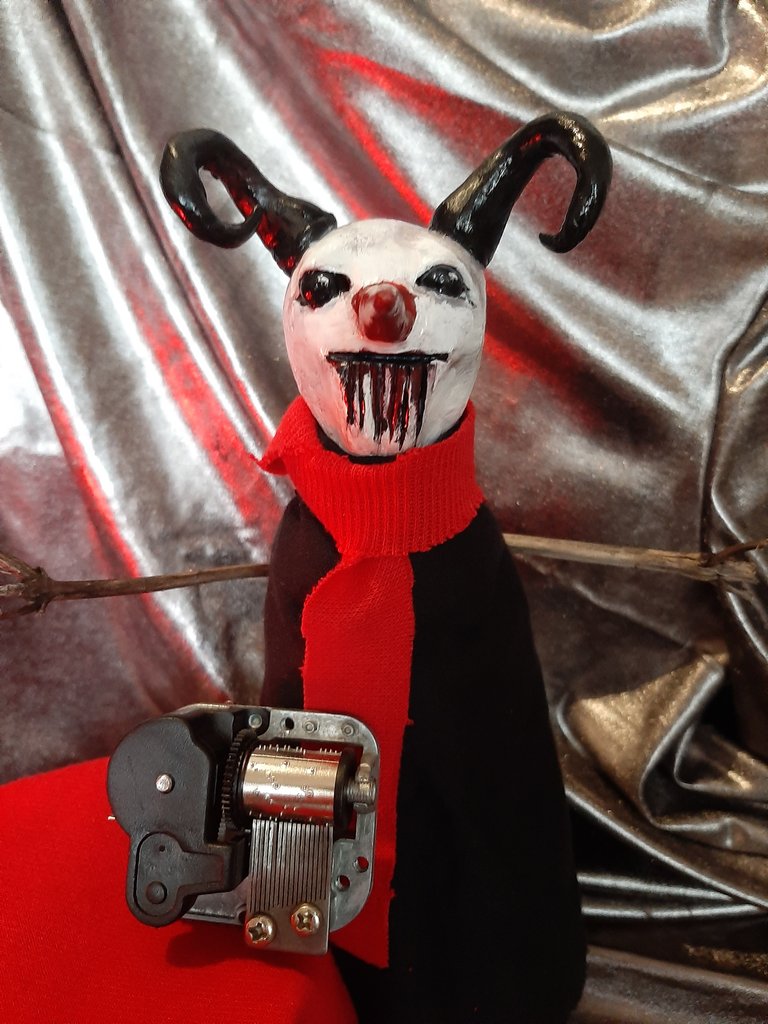 Looking forward to seeing the other entries and thanks for the inspiration @carlgnash!