LIKE A MOTH TO FLAME / New art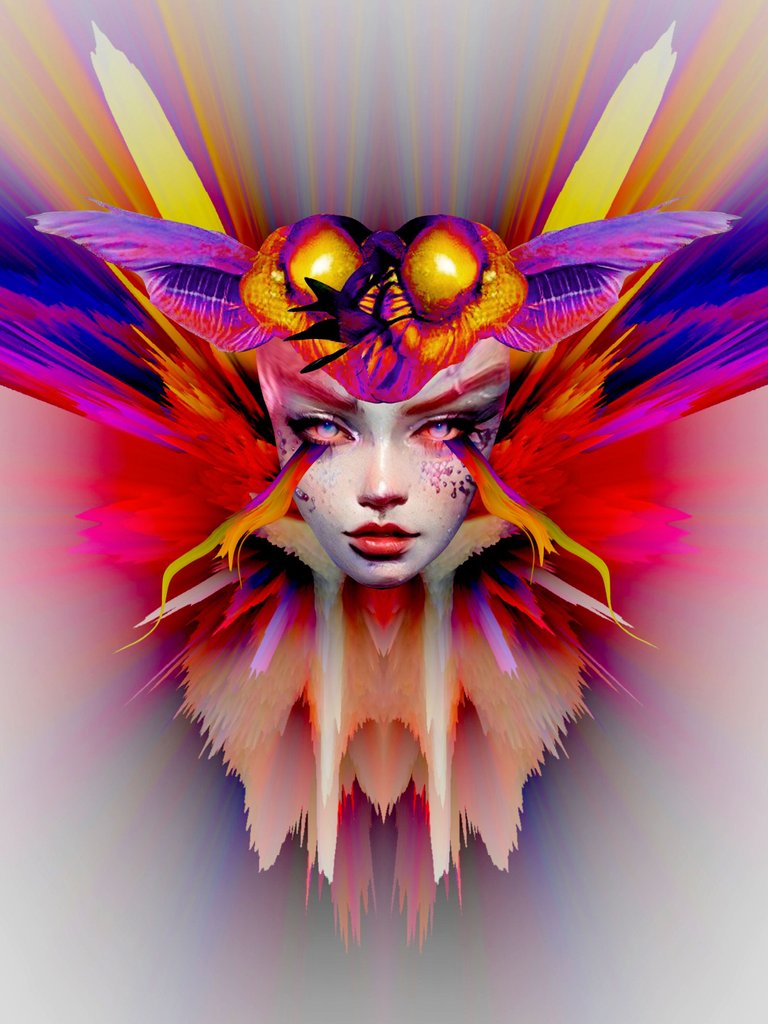 Part of a new series I've been cooking up!
This is made from a mixture of collage, digital paint, image manipulation and the usual alien destruction techniques! For the face I used artbreeder and altered and painted over the face a bit to fix the irregularities. I really like the sharpness of the inner part of the image with all the feathers and the head[piece juxtaposed with the softer blurriness of the outer edge, the colors of this one really came together nicely.
She's like a sexy lady Mothra :D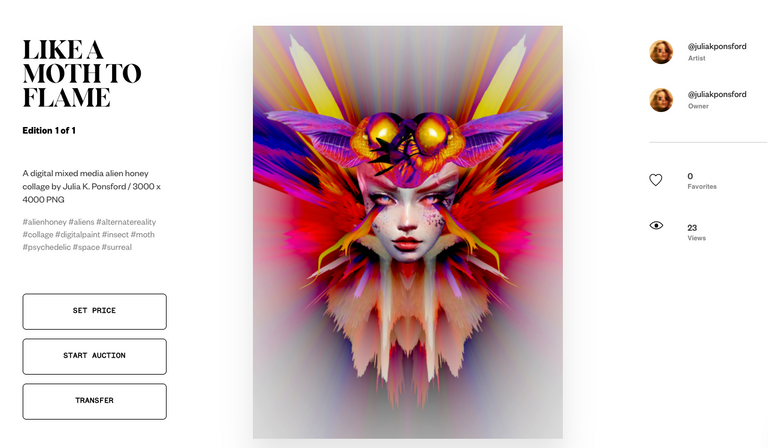 This one is part of a series (the rest coming soon) and is available on SuperRare: https://superrare.com/artwork-v2/like-a-moth-to-flame-29588
>>>>>>>>>>>>>₳ⱠłɆ₦ ⱧØ₦ɆɎ<<<<<<<<<<<<<
Visit my gallery on NFT Showroom
Join the Alien Art Hive community and come get some Alien Honey!

To follow on twitter, personal account, Alien Community account <3

---
---