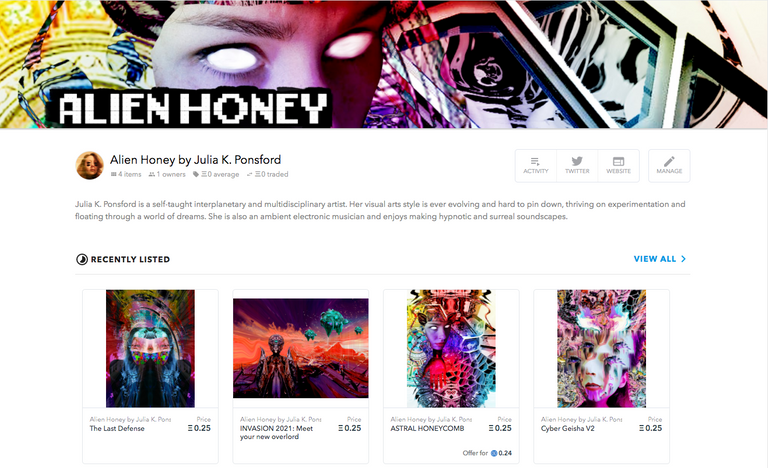 Opensea now has a free minting option, you do have to pay gas to initialize your collection the first time but after that it's free!
How it works is that the piece is not actually minted until someone buys it, then it gets minted to chain and the buyer pays the gas fees. This is still costly (for the buyer) but it's nice to see some ETH based platforms coming up with alternate solutions.
I had been waiting to pull the trigger on this because the gas has been insane lately, I decided to do a test just to get a ballpark idea of the price. Metamask popped up for me to sign but I never got charged anything, turns out I had already initialized a long time ago when gas was normal (I guess?) so I didn't have to pay!
WOOT!
Currently I have 4 items up for sale and you can visit my shop here:
https://opensea.io/collection/alien-honey-by-julia-k-ponsford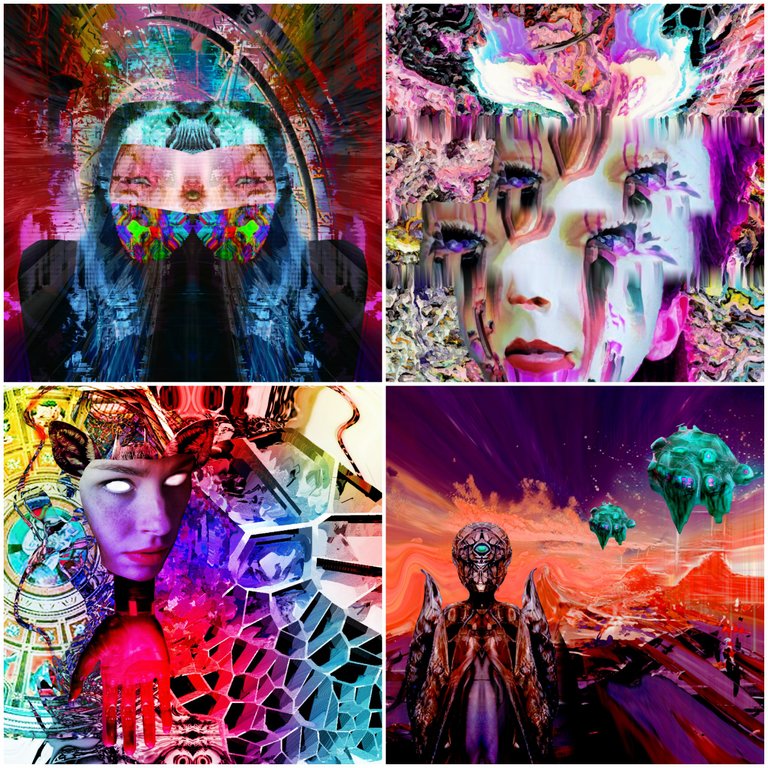 >>>>>>>>>>>>>₳ⱠłɆ₦ ⱧØ₦ɆɎ<<<<<<<<<<<<<
Visit my gallery on NFT Showroom
Join the Alien Art Hive community and come get some Alien Honey!

To follow on twitter, personal account, Alien Community account <3