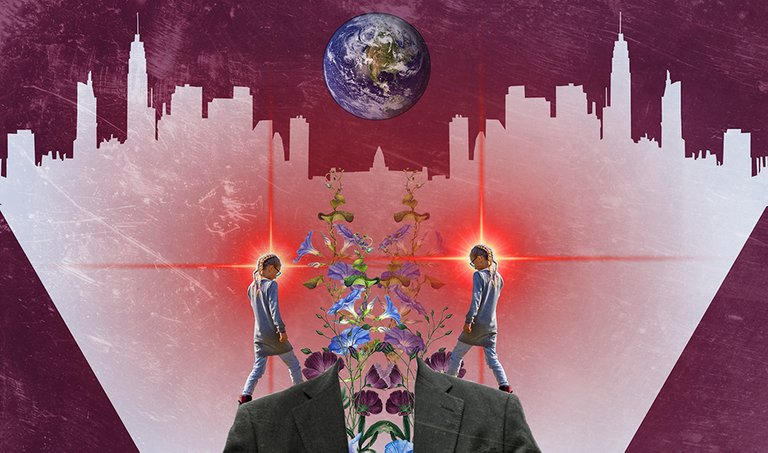 Merry Christmas to all of you, this is my first post at the Alien Art community created by @juliakponsford and i am really excited. I've wanted to try the communities feature for a while but did not have the time, but now at my lazy holiday afternoon is the perfect opportunity to give it a try. Communities is a really new cool feature of Steem and you should give it a try, subscribing and start posting there or even create a community of your own.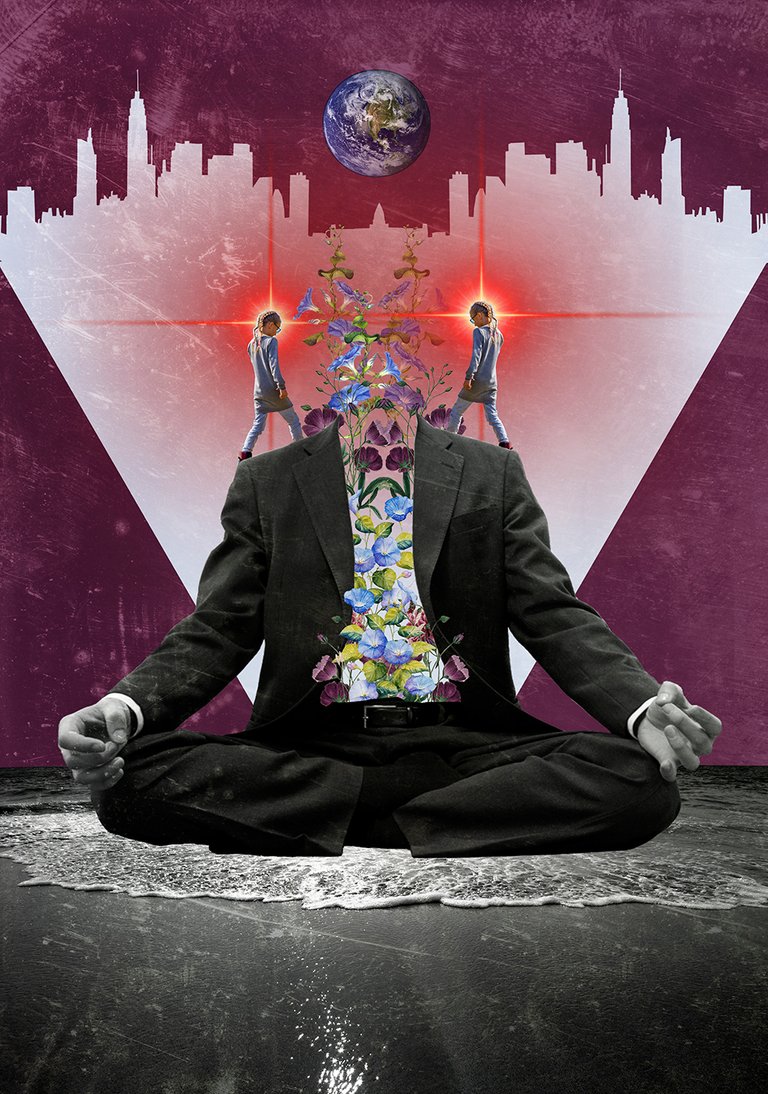 A digital creation from 2018 when i was making my first experiments with Photoshop. It was a commissioned artwork (which the client never paid,lol) and the directions was to visualize sth like relaxing at work or avoid stress or sth like that. I had the photograph of the meditating suited guy in my library and begun with a clear vision to use him as my central theme. Black and white was a good choice to portray the feeling of dullness at the office and also to create a contrast with the colourful background. I liked also the idea of flowers growing through the meditation process and also chose a vector cityscape to further emphasize the urban environment.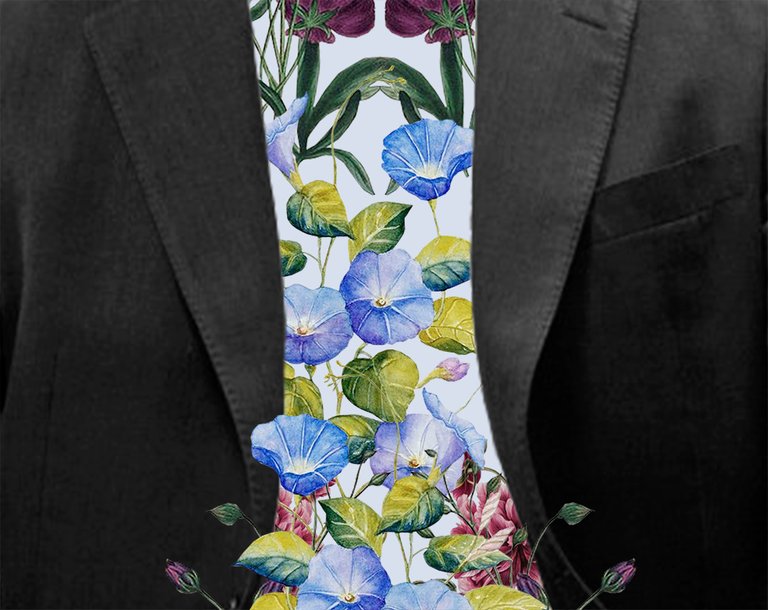 Last but not least i used a filter with scratches and dirt to cover the artwork and create a unified effect for all the different photos combined. I became a big fan of this kind of filters while i was making my digital creations because i can hide a lot of my mistakes and somehow blend all the images together. I imagine it like a varnish that a painter applies at the end of the the work.