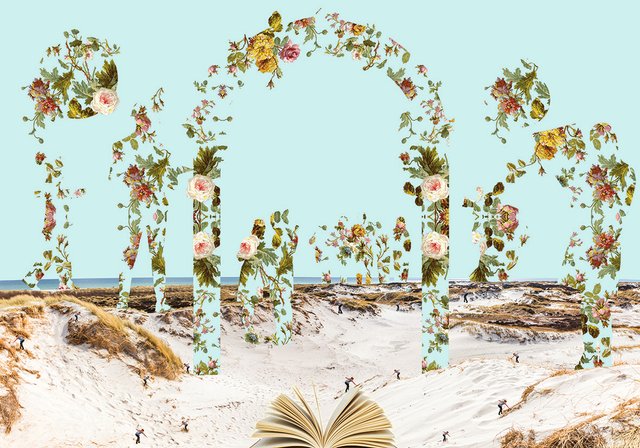 An alien and surreal digital creation for an alien community. I decide to start sharing my weirdest creations to @juliakponsford's Alien Art community and contribute to the creation of the strangest garden in Steem.
step 1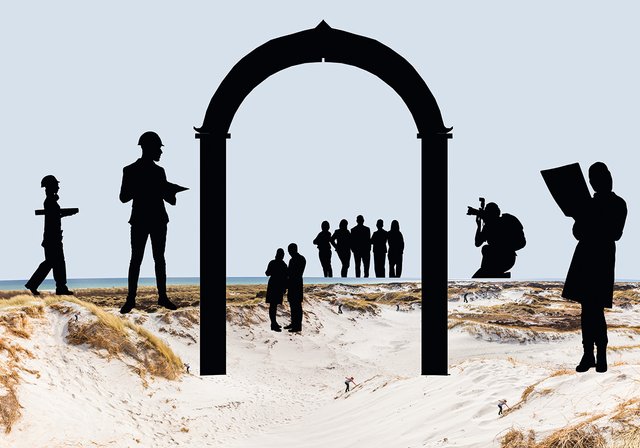 The collage is a cancelled commission that the client really hated but i on the other hand really loved it. The purpose was to visualize an organization about colleges and as it seems i went too surreal for the client's taste. Anyway that was his problem and not mine,lol.
step 2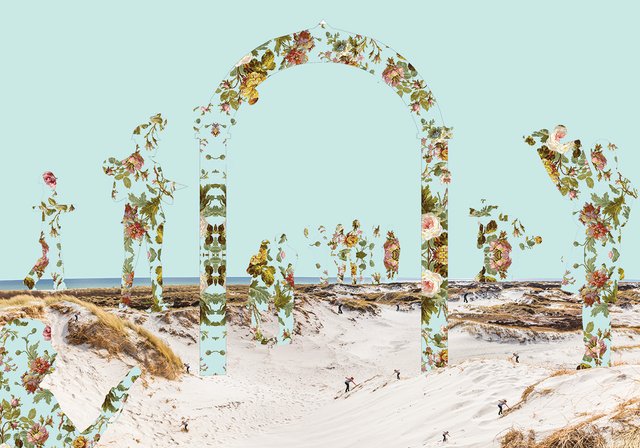 It was a very difficult artwork because i wanted to experiment in some new techniques i was developing while learning to use Photoshop. The basis for the image was the seaside landscape with the the boy playing around. Then found some silhouetes of people of various professions and add them to the image. I had a nice floral background and matched the background of the artwork with the background of the floral image. My purpose was to make the silhouettes totally invisible and then start erasing the blue background to reveal more and more flowers. Some figures created very interesting results but some are kind of unrecognizable. The process photos will help a lot to get the idea of what i had in mind.