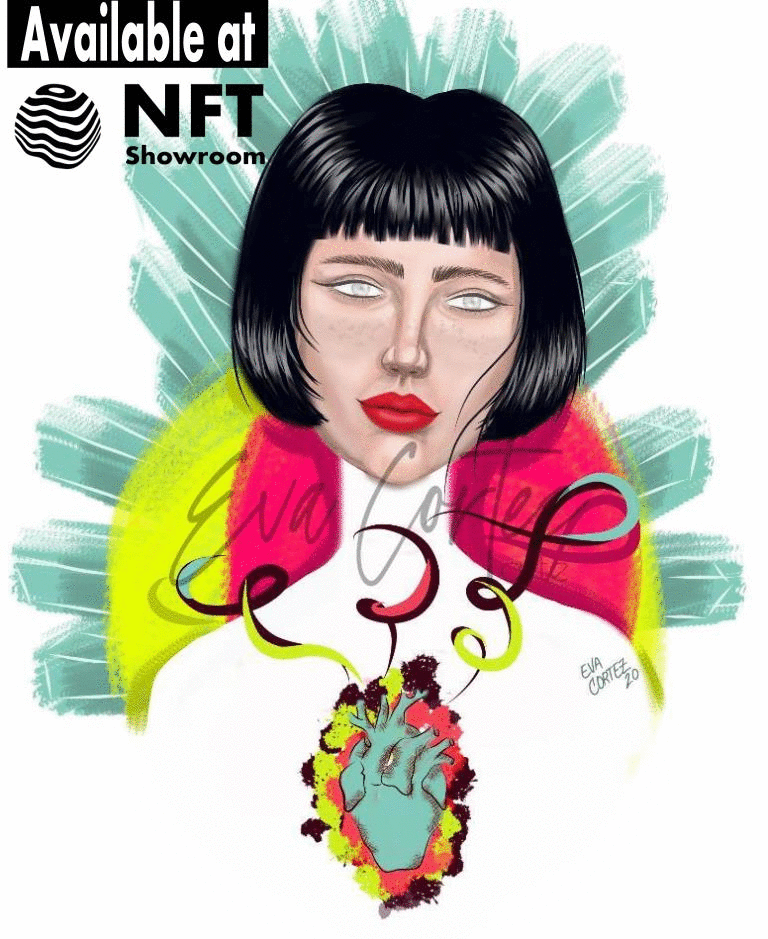 [ESPAÑOL ABAJO]
This digital work belongs to the collection: "Heart and feelings". This collection shows characters experiencing emotions from the heart.
In a previous work "Look with your heart" (also belonging to this collection and available in the rare art gallery of @pixeos), the character cries so much that she loses her vision, denoting that her eyes were of little use to here, since they did not allow her to see what was before them. It is then when the character starts to really see, this time with her heart.
In this opportunity the character of this play "Cold Heart", is hurt, she cries until her heart cools down. From that moment on, she becomes degraded and stops feeling.
These characters show how difficult experiences can mark us in one way or another. They show how such experiences can affect people differently. It is up to each one to decide to take the learning from what they have experienced and overcome it positively or to remain anchored in the rancor.
I hope to make many more characters for this collection, all reflecting some kind of feeling from the heart.
Did you like this work? I like each work I make more than the last, although they are all my babies. You can see the complete animation and purchase it in the gallery of @nftshowroom in the following link:
https://nftshowroom.com/gallery/evacortez_heart-and-feelings-animation_cold-heart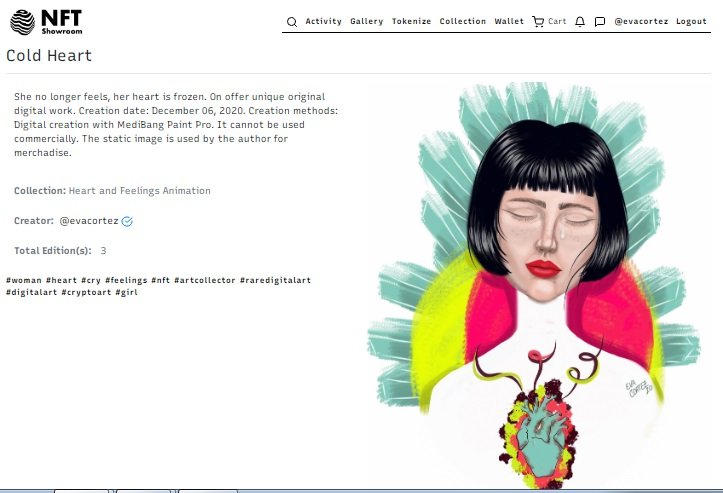 See you next time!
Translated with www.DeepL.com/Translator (free version)
[ESPAÑOL]
Esta obra digital pertenece a la colección: "Corazón y sentimientos". En esta colección se muestran personajes experimentando emociones desde el corazón.
En una obra anterior "Mira con el corazón" (perteneciente también a esta colección y disponible en la galeria de arte raro de @pixeos), el personaje llora tanto que pierde la visión, denotando que sus ojos de poco le servían, pues no le permitieron ver lo que ante ellos estaba. Es entonces cuando el personaje empieza a ver realmente, esta vez con el corazón.
En esta oportunidad el personaje de esta obra "Frío corazón", es lastimado, llora hasta que su corazón se enfría. A partir de allí, se envilece y deja de sentir.
Estos personajes muestran cómo experiencias difíciles pueden marcarnos de una manera u otra. Mostrando que tales experiencias pueden afectar a las personas de manera diferente. Está en cada quien decidir tomar el aprendizaje de lo vivido y sobreponerse positivamente o quedarse anclado en el rencor.
Espero realizar muchos más personajes para esta colección, todos reflejando algún tipo de sentimiento desde el corazón.
¿Te ha gustado esta obra? cada obra que realizo me gusta más que el anterior, aunque todas son mis bebés. Puedes ver la animación completa y adquirirla en la galeria de @nftshowroom en el siguiente enlace:
https://nftshowroom.com/gallery/evacortez_heart-and-feelings-animation_cold-heart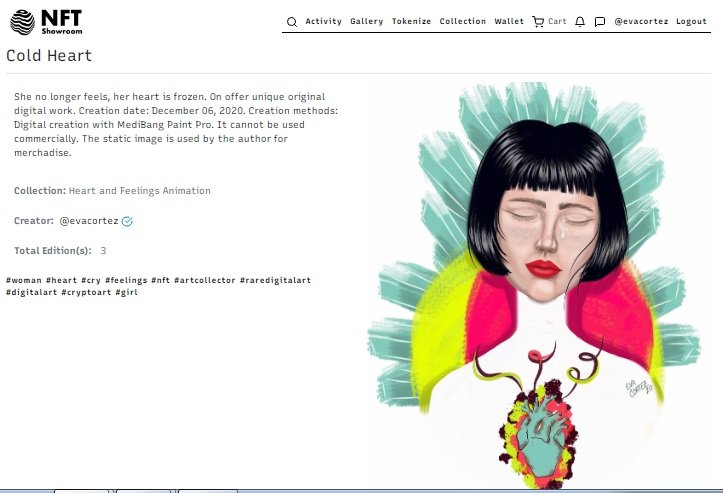 ¡Hasta la próxima!