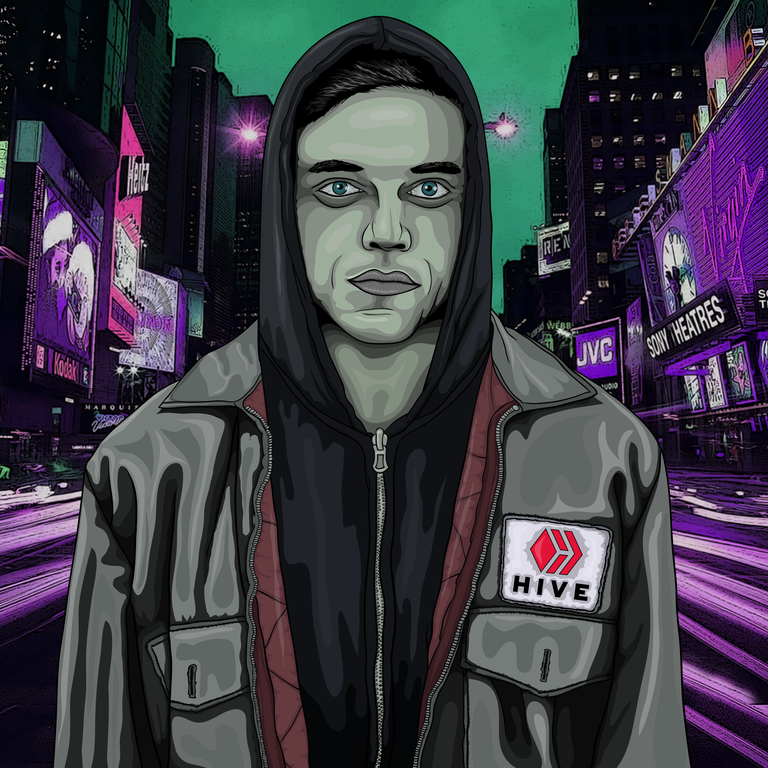 Mr Hive Robot
About Mr Hive Robot
Editions: 5
Price:
Edition 1 - 100 Hive
Edition 2 - 125 Hive
Edition 3 - 150 Hive
Edition 4 - 175 Hive
Edition 5 - 200 Hive
Available for Sale Here: https://nftshowroom.com/dksart/gallery/dksart_digital-illustration-of-rami-malek-from-the-tv-show-mr-robot_mr-hive-robot
Description:
This is a digital illustration I created of the main character from the TV Show Mr Robot. I modified the patch on his jacket to show the Hive Logo instead of the Mr Robot logo. He is standing in the middle of the street with New York City in the background. NFT Showroom is the only place I have shared this image. It is a 3000 x 3000 pixel high resolution png file.
How I created this artwork:
Below is a video of me creating the original digital illustration. I modified this specifically for the NFT Showroom and made a Hive Logo patch for his jacket.