As I have already mentioned, here it's winter and there are times to put seeds and make seedlings for the spring summer garden. There are many works to do such as cutting firewood, cleaning the orchard from last season, making movable greenhouses, planting small trees, watering, etc.
On the other hand, it's always to continue knowing yourself, rediscover yourself every day, detect and change mental patterns, say what you feel and be consistent. Whatever we do, we are always learning and rediscovering who we are.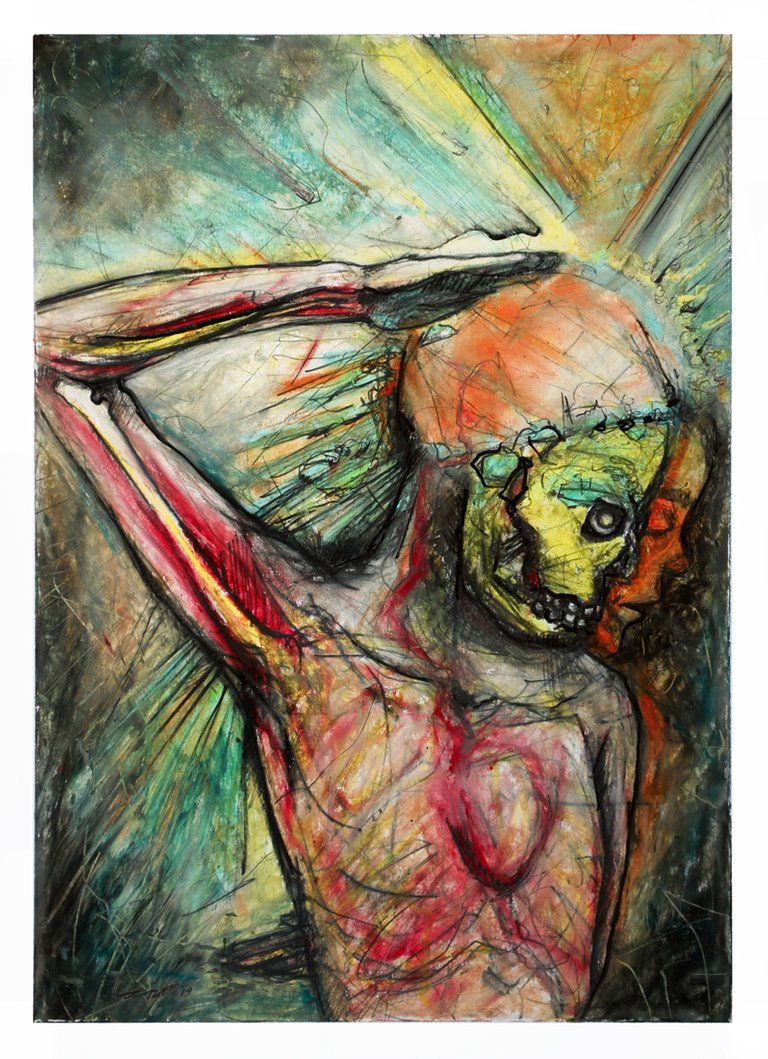 Oil pastel and black pencil on paper
22x29cm (120g)
Bruno Nacif
Blessings and have a nice day!