My second post here!
What happens when I draw is this: gushing energy. Those who are sensitive can perceive all the things that have been happening for a while on this planet. It is about starting to understand those energies and focus them where they belong or where we want. Sometimes they are very strong and can overwhelm us but we have the responsibility and the power to use them for our benefit and for all others.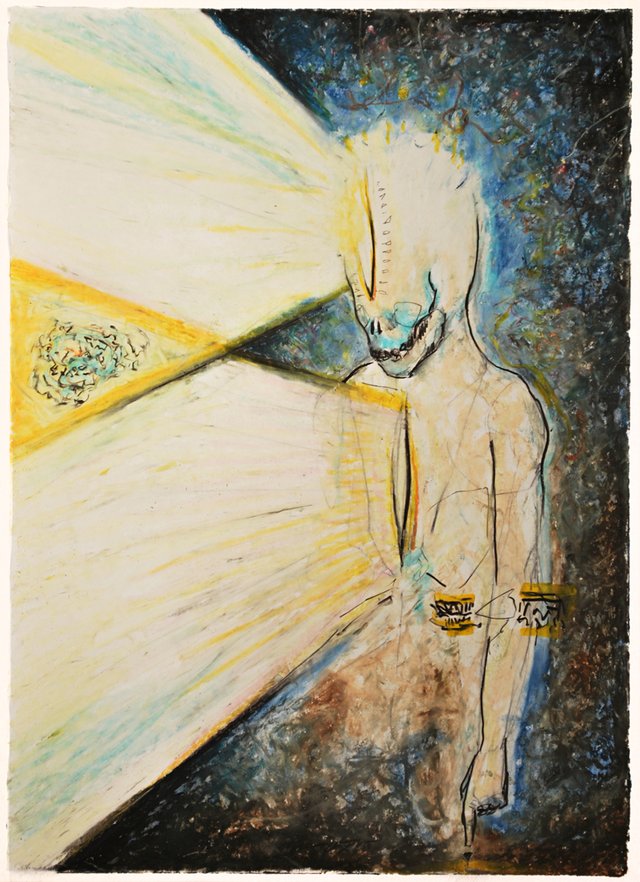 Oil pastel and black pencil on paper
22x29cm (120g)
Bruno Nacif
Blessings to all!