There is this fenced area ... some kind of military range ... on the coast, not far from where I live ...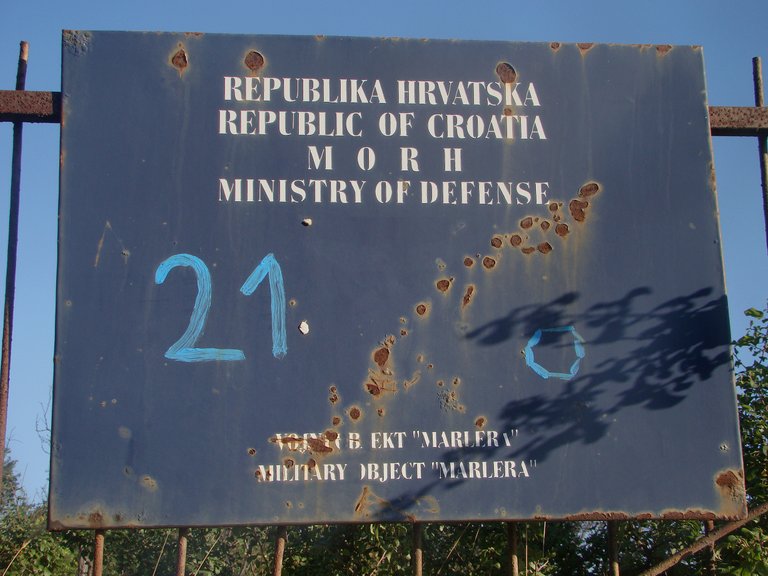 (Enlargeable)
... it used to be off limits ( hehe, sounds considerably cooler that just closed for public) ... military airplanes used to fly low above that stretch of coastline ... and when I was a kid, it was a rich source for SF imagination ... What are they building there ? Are they experimenting with something unimaginable, like in the movies?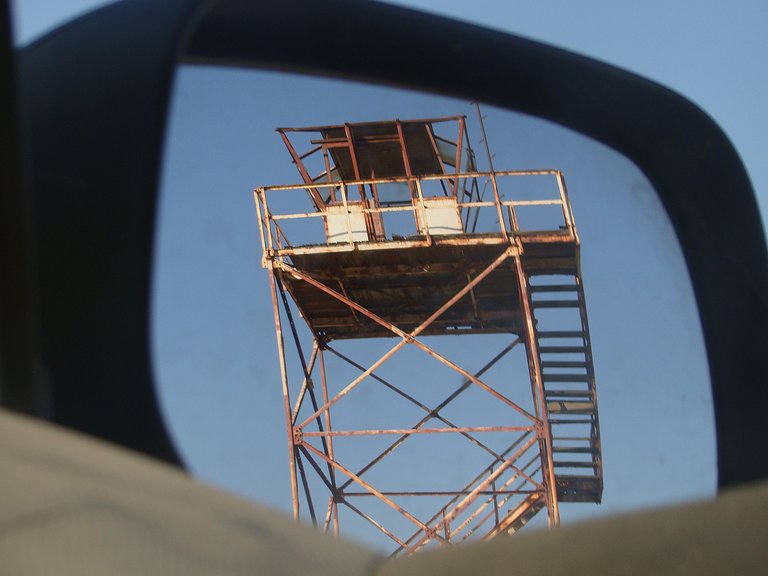 Now, some decades later, it's completely abandoned, open ... and I go in and out whenever I wish ... it was a training range for airplanes and helicopters and their weaponry, and as far as I know nothing strange or exceptional ever happened there ... but still ... sometimes ... when I pass the line where once was a gate, now visible only by two rusted poles and pieces of fence mixed with the flowers and foliage of the shrubs ... while driving by the decaying watchtower ...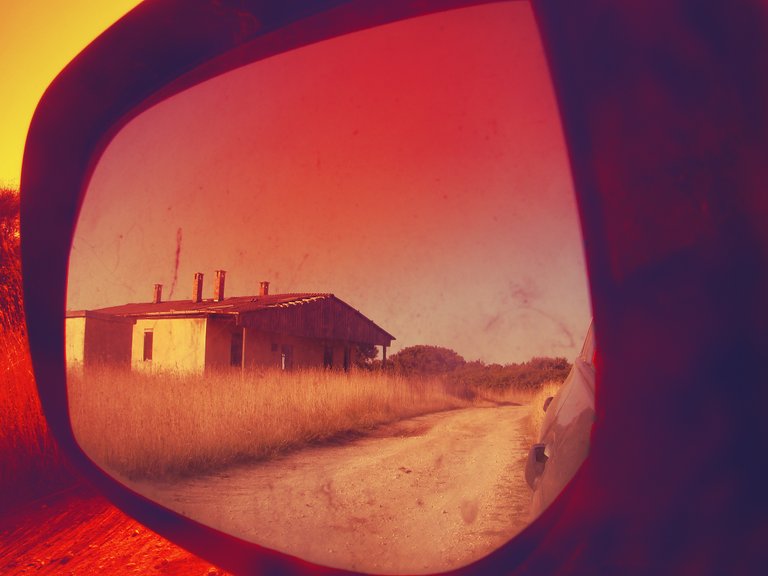 (Enlargeable)
... and buildings surrounded by tall grass and other vegetation that lives its cycles without ever being cut ... I can see things getting weird in the rearview mirror ...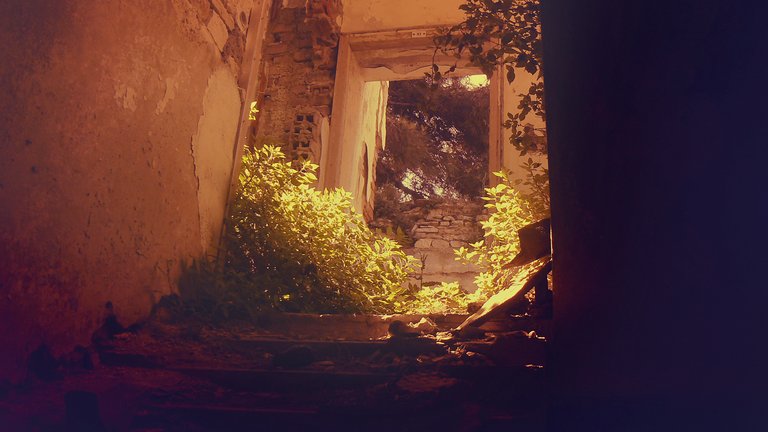 ... colors are changing ... getting very intense ... just like the feeling of detachment from the everyday experience of the world around me ... it becomes a space travel and a time travel, interdimensional travel through my childhood fantasies, old movies, comic books and TV shows ...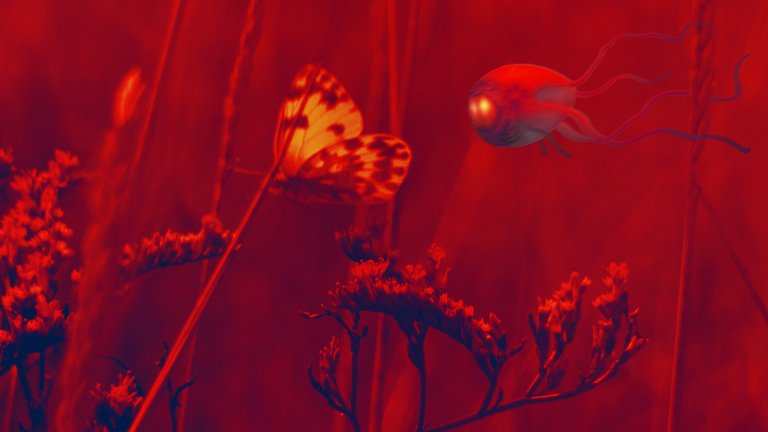 ... and I start to notice strange life forms in the ordinary, earthly nature ... here you can see one of those things, something pretty small following a butterfly ...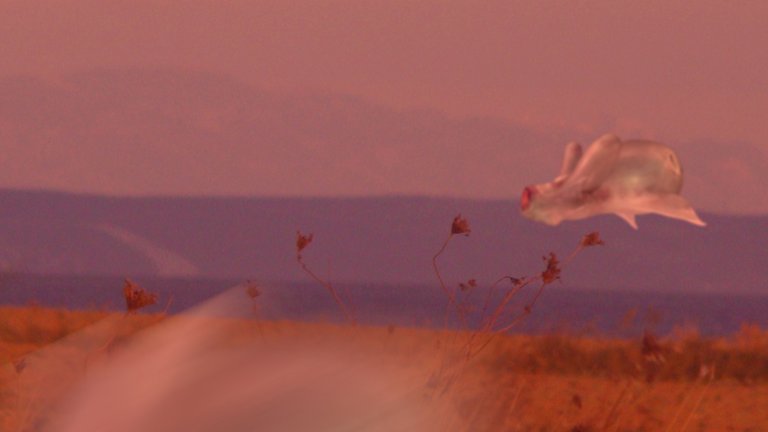 ... here I caught something much bigger floating in the sky ... but I couldn't get a sharp shot ... big fantasies are often blurred and distant ...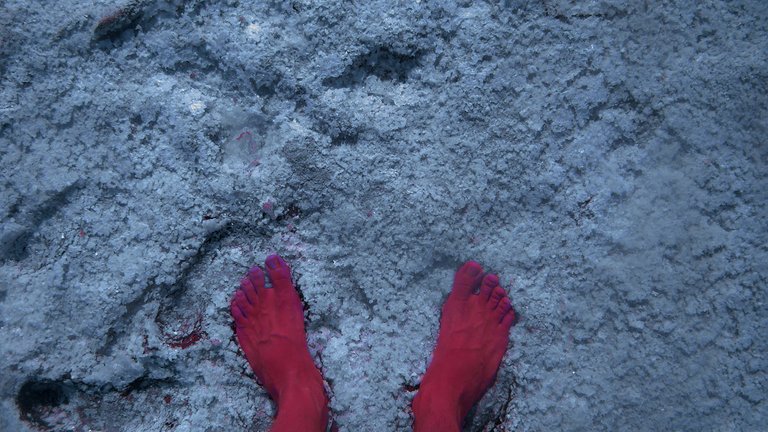 ... I see not only the surroundings in different colors when I enter this zone ... but myself as well.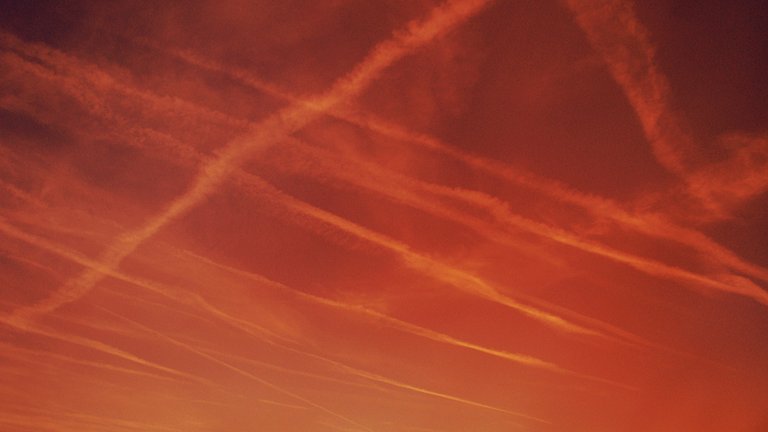 Once I noticed many airplane trails in the red sky above the area ...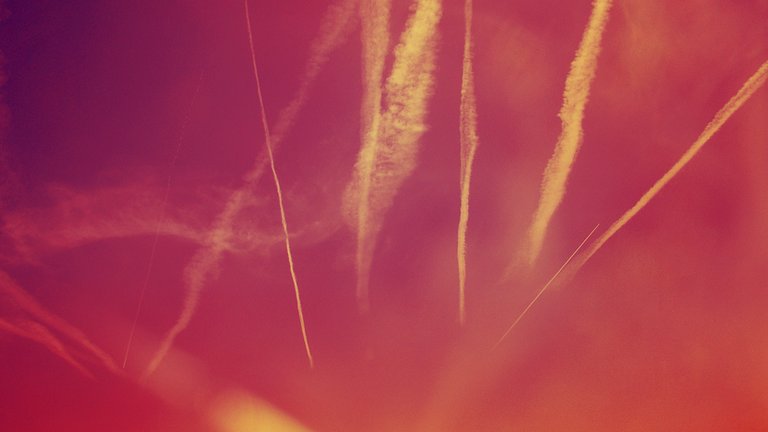 ... and when I zoomed in ...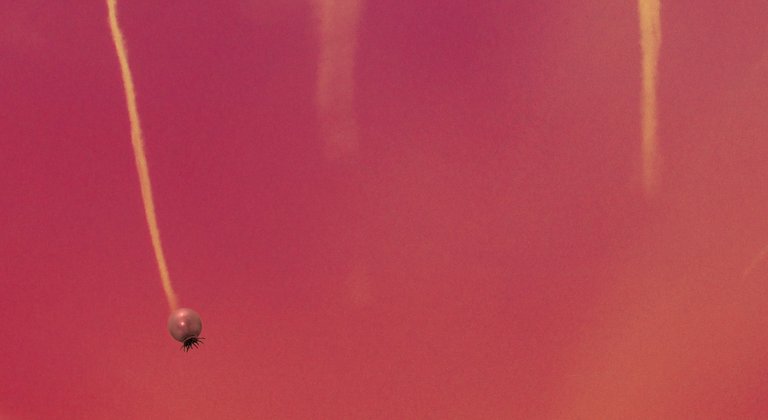 ... I saw this ... something extraterrestrial was falling down.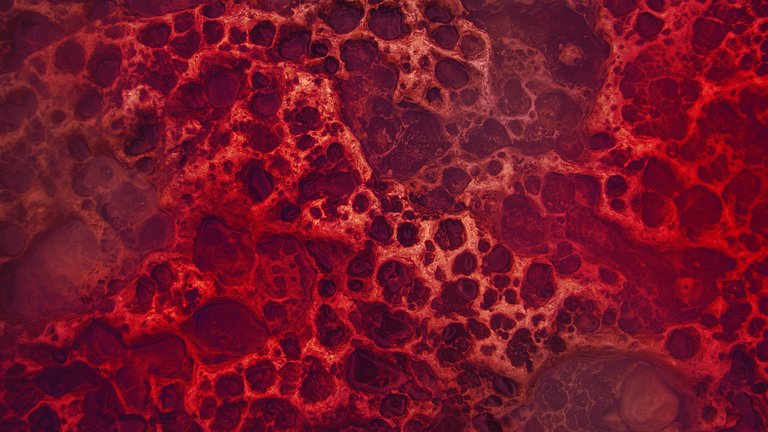 Even the ordinary coastal rocks can become quite alien with a simple change of color ... and I sense different gravity while walking along the shore.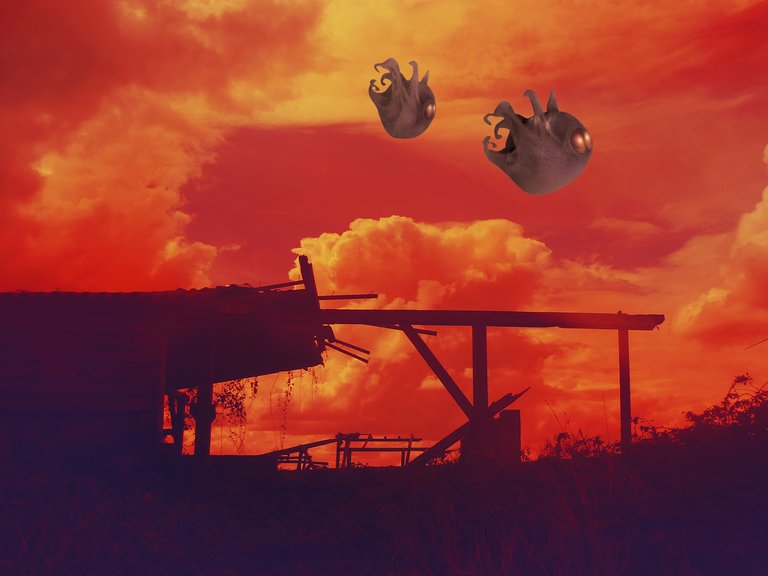 I saw many flying aliens here ...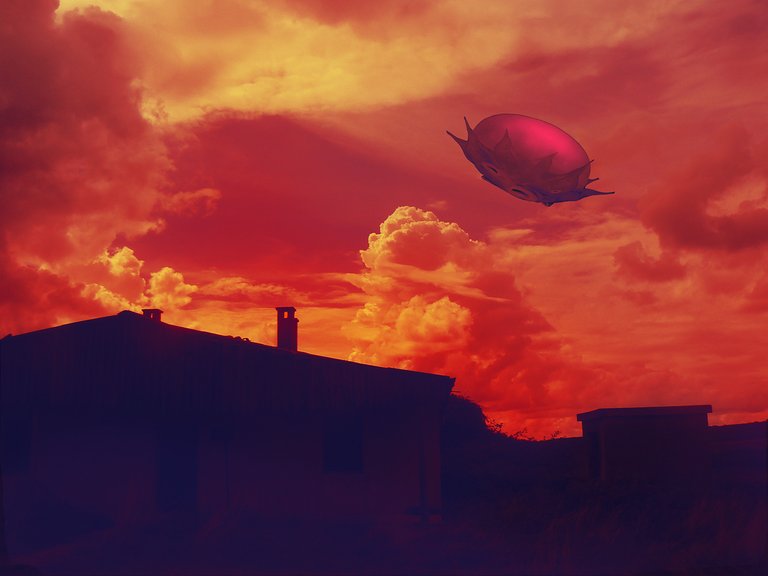 ... above the old buildings and meadows ... some were floating like aerial jellyfish ...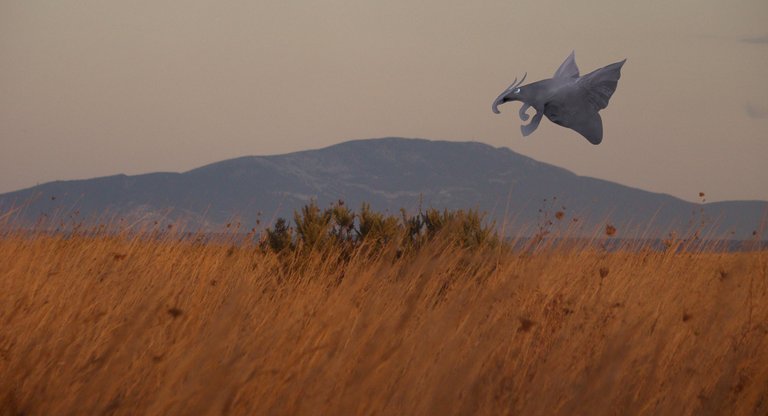 (Enlargeable)
... some were flying like birds and butterflies ... most of the life forms I encountered, and practically all that I successfully caught on camera, were active in the air ...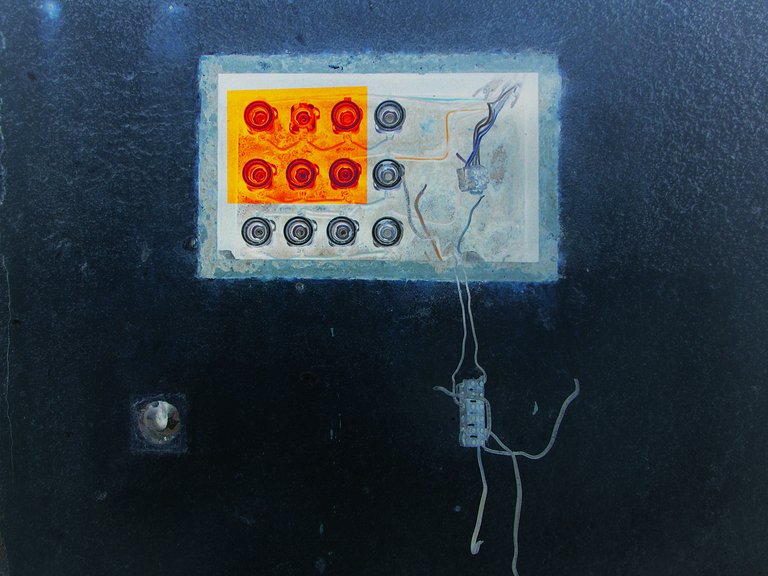 ... only once ...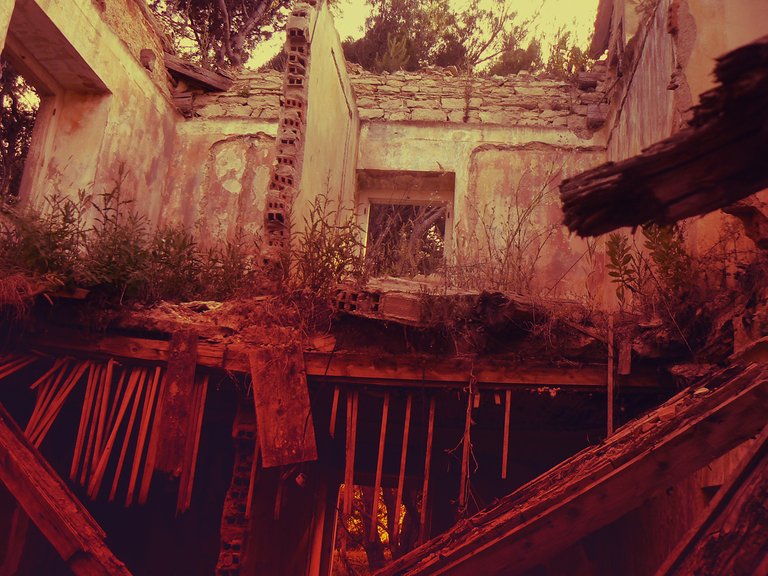 ... while exploring some ruined building ...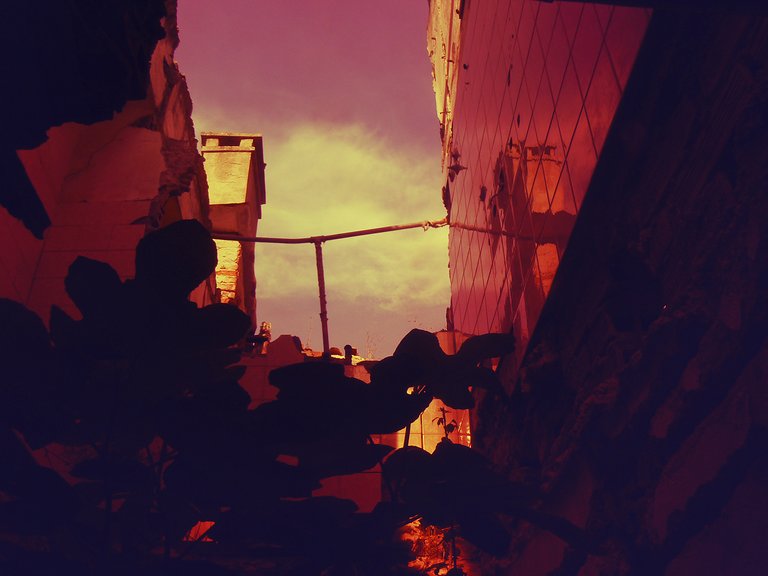 ... that looked pretty creepy and majestic in its decay ...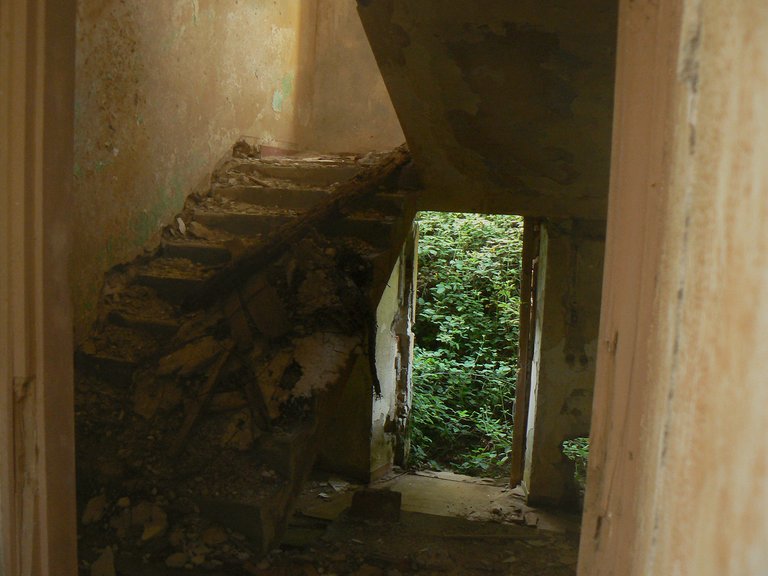 ... only there ...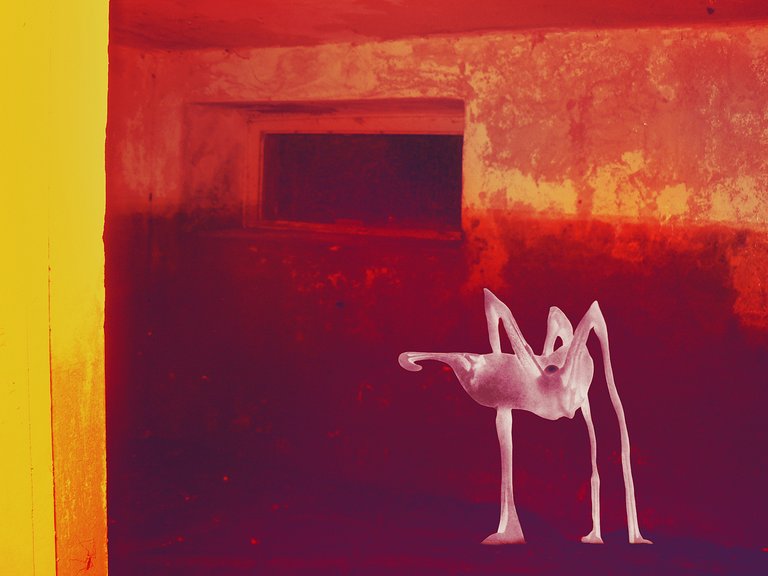 ... deep in the basement ... I was able to photograph this unknown three - legged creature, pretty different from other, much smaller animals that were crawling around that creepy house.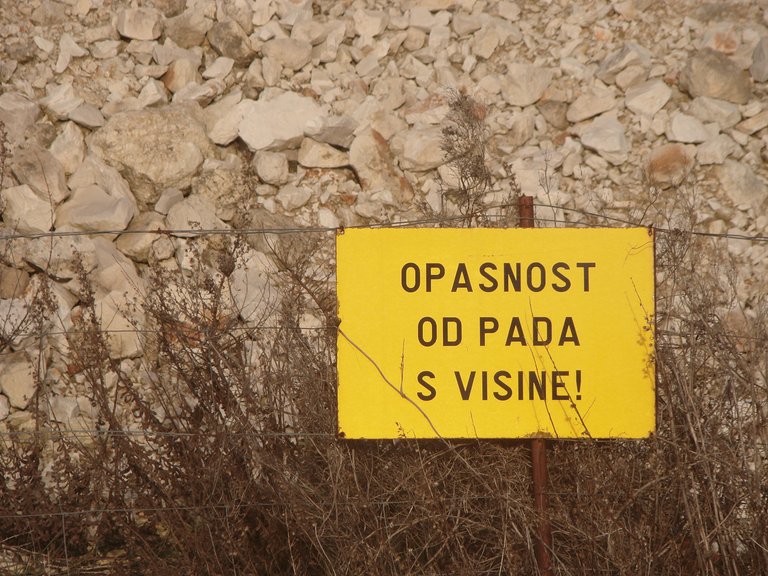 And now ... is time to pass by the assembled warning signs ... along the road that leads back to reality ...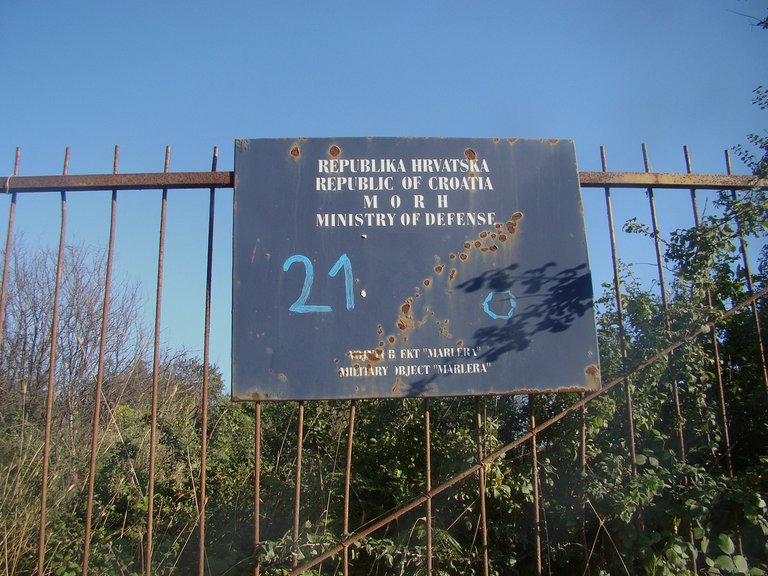 ... and exit the zone. As always in these trippy excursions on HIVE ... photographs, edits, artworks and all that visual stuff is in all segments my work.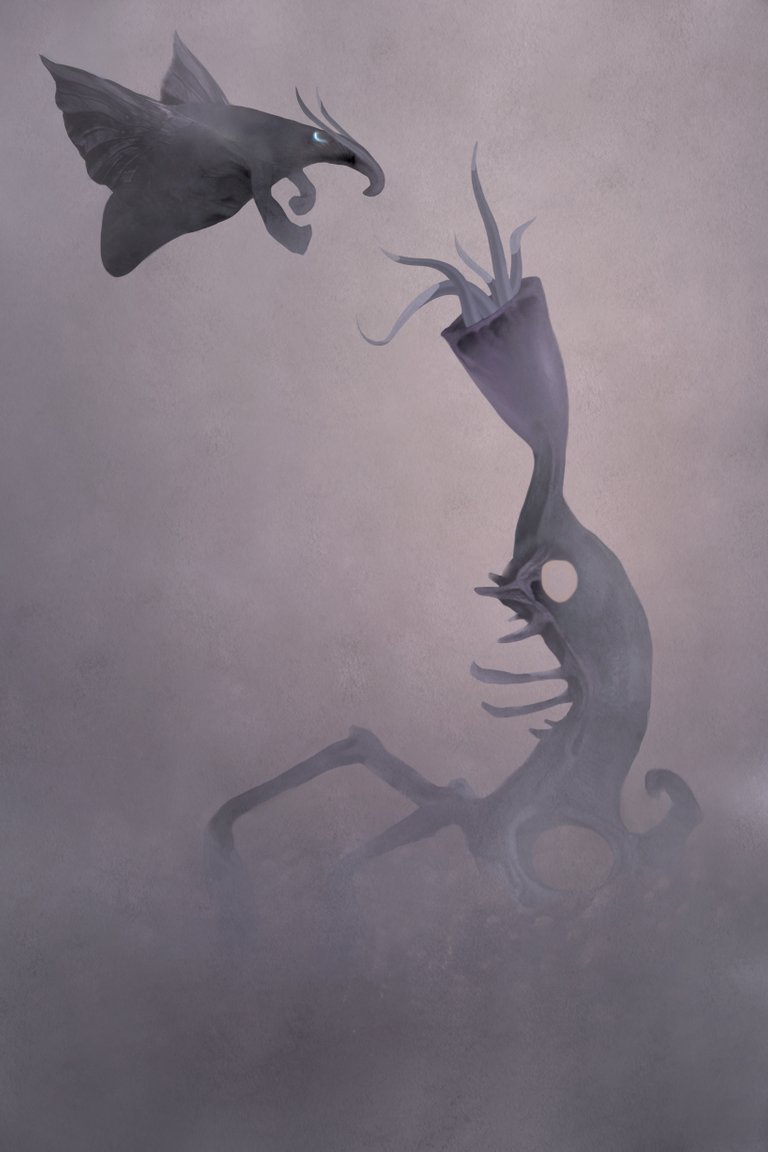 The alien creatures are taken from some artworks I made some time ago, it's a long series of pictures depicting the fauna on some imaginary planet, made as a combination of hand drawing, painting and macrophotography assembled together in Photoshop ... I plan to use those artworks one day in a series of science fiction posts, when my English gets better and when I find some cool narrative that can be stretched through many episodes and still be fairly interesting ... some kind of space opera focused on imaginary extraterrestrial biology ... but we'll see ... how the future will unfold ... for now, I upload those artworks in the #NFT Showroom from time to time, you can see more there :D even buy stuff if you wish. https://nftshowroom.com/borjan/gallery