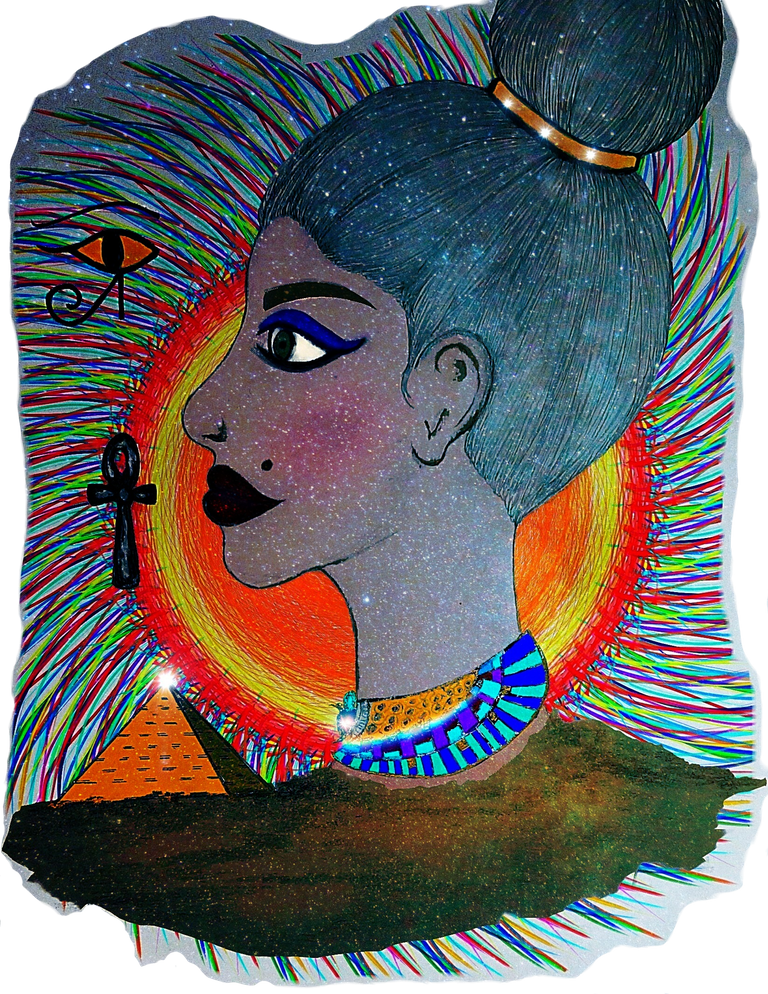 A few days ago I published my second sketch after 10 years without drawing, I won't lie, it wasn't easy for me to make this sketch, it took me two days to finish it as I said in my previous post (you can see it by clicking here) when I started it I didn't know how it would come out, I just wanted to draw a face, it was a new challenge for me and if I achieved it it would be a great advance, finally I did it and published it.
Hace unos días atrás publiqué mi segundo boceto después de pasar 10 años sin dibujar, no les mentiré, no me fue nada fácil hacer este boceto, me tarde dos días en terminarlo como comenté en mi post anterior (puedes visualizarlo haciendo click aquí) cuando lo empecé no sabia como saldría solo quería dibujar un rostro, era un nuevo reto para mi y si lo lograba sería un gran avancé, finalmente lo hice y lo publiqué.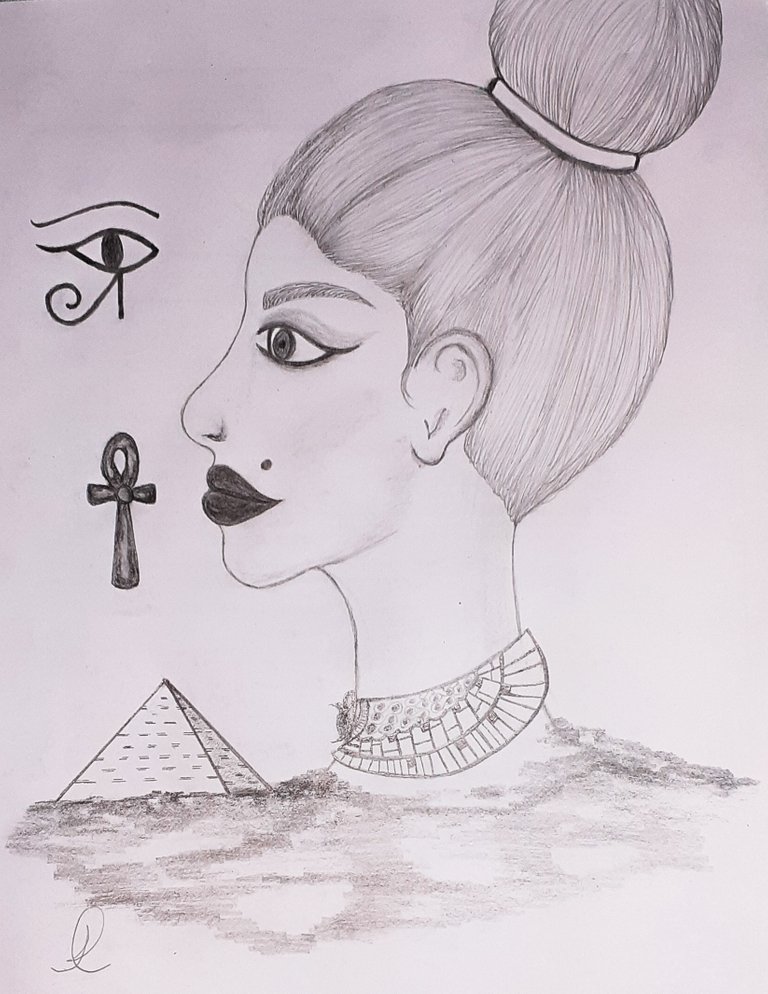 However I didn't want to get there so I decided to paint it digitally, I'm not an expert in digital art like everything I've done lately regarding art, I'm a novice, I'm just a girl who after living many experiences has found a refuge in her art, capturing in it any crazy idea that crosses her mind, although these ideas are not understandable for many.
Sin embargo no quise llegar hasta allí así me decidí a pintarlo de manera digital, no soy experta en arte digital al igual que todo lo que he hecho últimamente referente a arte, soy novata, solo soy una chica que luego de vivir muchas experiencias ha conseguido un refugio en su arte, plasmando en ella cualquier loca idea que cruce por su cabeza, aunque estas ideas no sean comprensibles por muchos.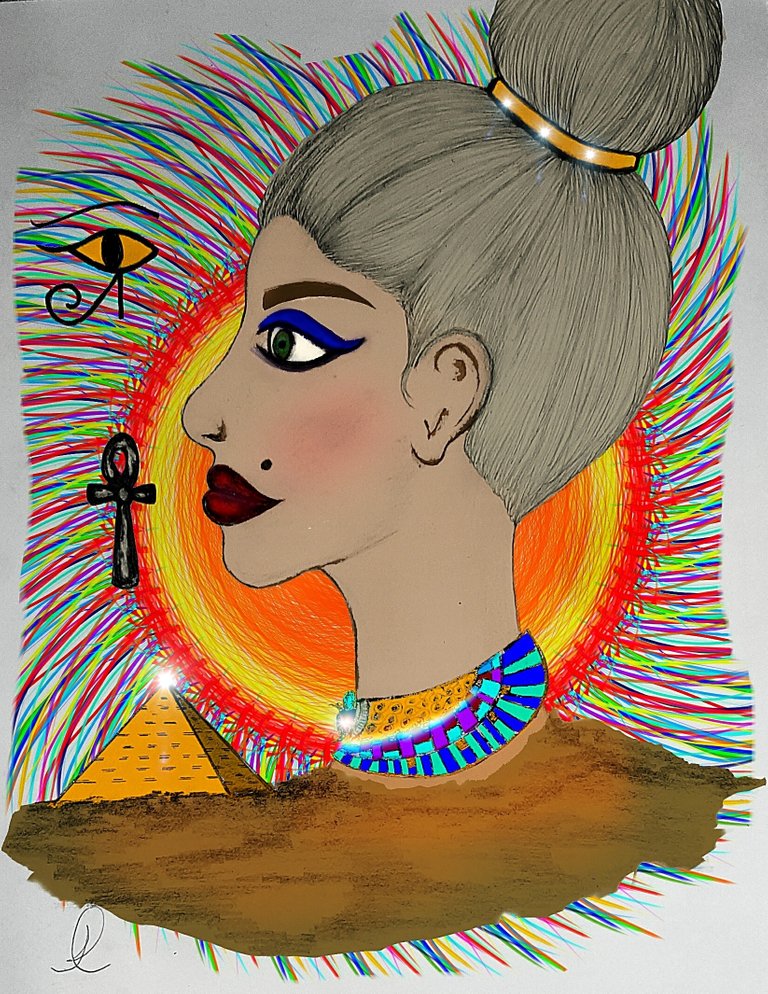 Returning to the subject of the drawing I set out to give color and life to my sketch, it was not easy to do it and less from my cell phone, but I believe that I achieved it.
I wanted some elements of the culture of ancient Egypt to be represented, such as the pyramids, the Solar Disk and the belief in the heavenly world after death.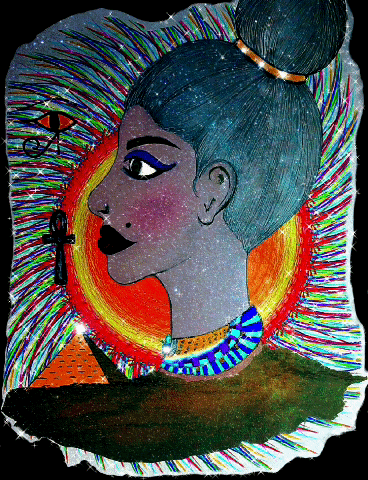 The image was created with IbisPaint X and the animation with Pixaloop.
Volviendo al tema del dibujo me dispuse a darle color y vida a mi boceto, no fue fácil hacerlo y menos desde mi teléfono celular, pero creo que lo logré.
Quise que se vieran representados algunos elementos de la cultura del antiguo Egipto, como las pirámides el Disco Solar y la creencia del mundo celestial después de la muerte.
La imagen fue creada con IbisPaint X y la animación con Pixaloop.
Thanks for visiting my blog. See you soon.💋
Gracias por visitar mi blog nos vemos pronto.💋