BIENVENIDOS TODOS LOS AMANTES DEL DIBUJO, LAS ILUSTRACIONES Y EL ARTE EN GENERAL
Vamos a hacer una pausa con los dibujos de retratos de cantantes y les voy a mostrar esta tarjeta de cumpleaños que le hice a un sobrino.
Todos los años desde que nació le hago su tarjeta de invitación de cumpleaños, siempre con un motivo diferente, este año 2021 para sus 10 años quería que le hiciera la tarjeta de invitación con el tema del video juegos llamado ROBLOX, y con el personaje particular de un robot llamado JUNKBOX.
Teniendo este proyecto en curso me dispuse a investigar y a buscar referencias para hacer la tarjeta de cumpleaños.
English version:
WELCOME ALL LOVERS OF DRAWING, ILLUSTRATIONS AND ART IN GENERAL
We are going to pause with the drawings of portraits of singers and I am going to show you this birthday card that I made to a nephew.

Every year since he was born I make him his birthday invitation card, always with a different reason, this year 2021 for his 10 years he wanted me to make him the invitation card with the theme of the video games called ROBLOX, and with the character particular of a robot called JUNKBOX.

Having this project underway, I set out to research and look for references to make the birthday card.
---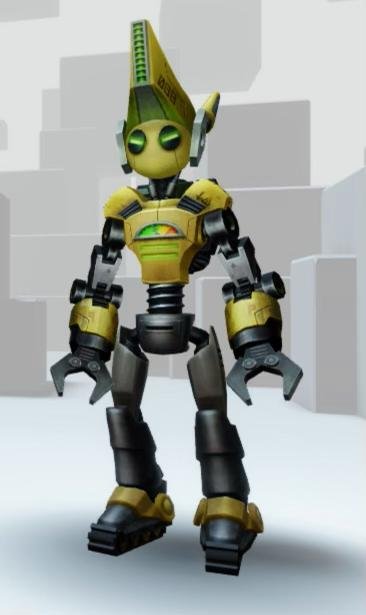 Imagen de referencia:
Buscando en Internet encontré una imagen que satisfacía mis necesidades y cumplía con el propósito buscado, JUNKBOX de cuerpo completo que me daba la idea completa de como es el personaje.
Con toda la información disponible comencé a hacer el boceto para hacer mi propio dibujo del robot.
Reference image:
Searching the Internet I found an image that met my needs and fulfilled the intended purpose, full body JUNKBOX that gave me the complete idea of what the character is like.

With all the information available I started to make the sketch to make my own drawing of the robot.
---
El boceto y proceso creativo:
En una hoja blanca de papel bond hice un boceto a mano, y posteriormente la digitalicé para pasarla a la computadora y hacer el coloreado digital con el programa Photoshop.
The sketch and creative process:
On a white sheet of bond paper I made a sketch by hand, and later I digitized it to transfer it to the computer and do the digital coloring with the Photoshop program.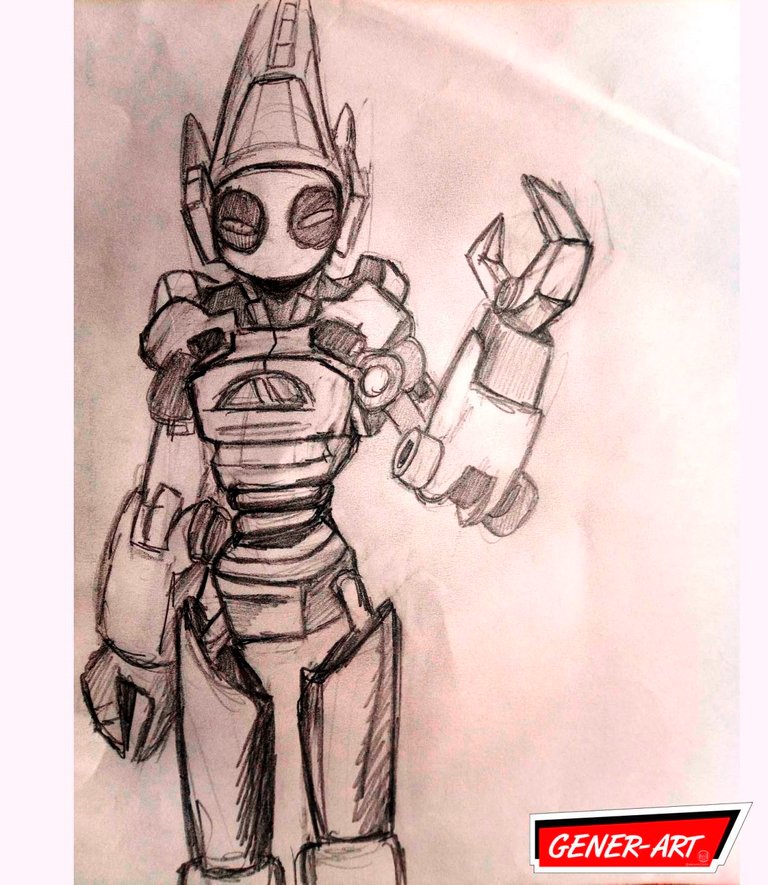 Delineado o LineArt, lo hice con la herramienta pluma de Photoshop, es el método que yo utilizo, imagino que hay muchos otros métodos, éste es el que a mí me funciona hasta ahora. Si conoces otro método me alegraría que lo compartieras para seguir aprendiendo cada vez mas 😉
Outlined or LineArt, I did it with the Photoshop pen tool, it is the method that I use, I imagine there are many other methods, this is the one that works for me so far. If you know another method I would be happy if you shared it to continue learning more and more 😉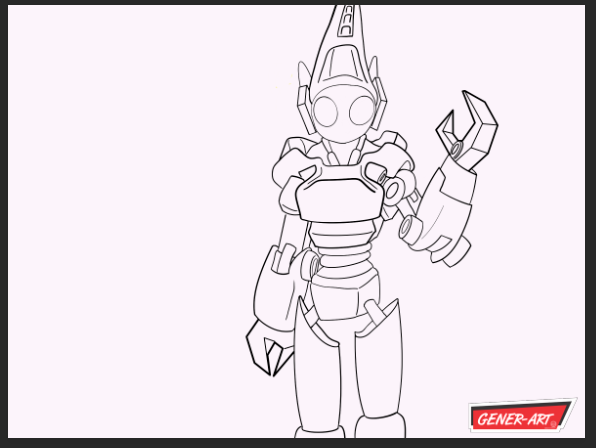 Una vez hecho el delineado apliqué el color, utilizando una capa para cada uno de los colores que conforman la ilustración.
Les muestro un ejemplo con la capa del color gris.
Once the outlined was done, I applied the color, using a layer for each of the colors that make up the illustration.

I show you an example with the gray color layer.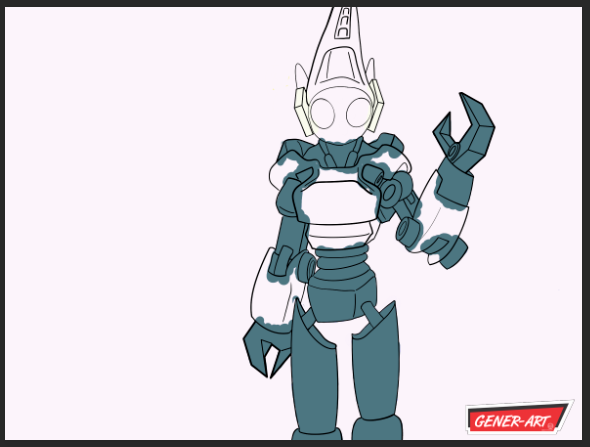 GIF PROCESO DE COLOREADO EN DIGITAL
GIF DIGITAL COLORING PROCESS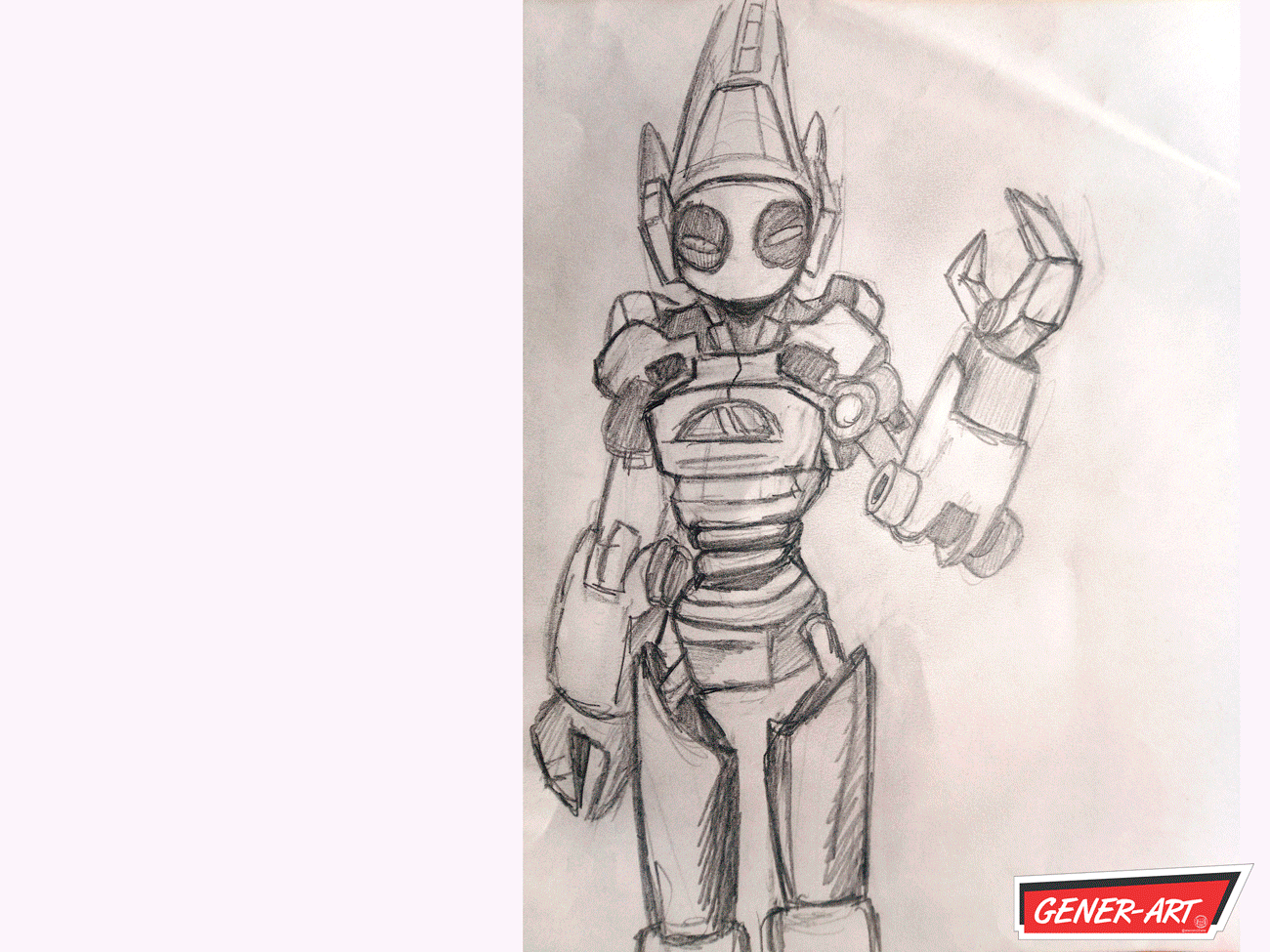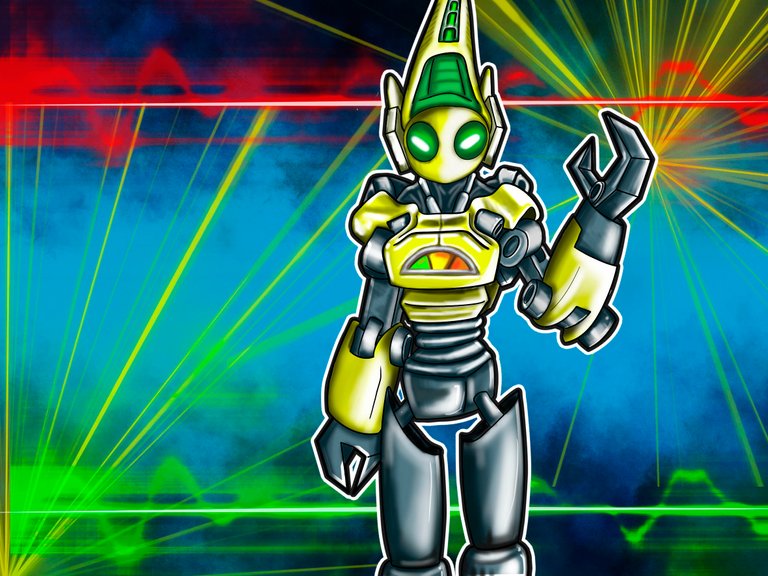 VERSIÓN ORIGINAL Y VERSIÓN GENER-ART
ORIGINAL VERSION AND GENER-ART VERSION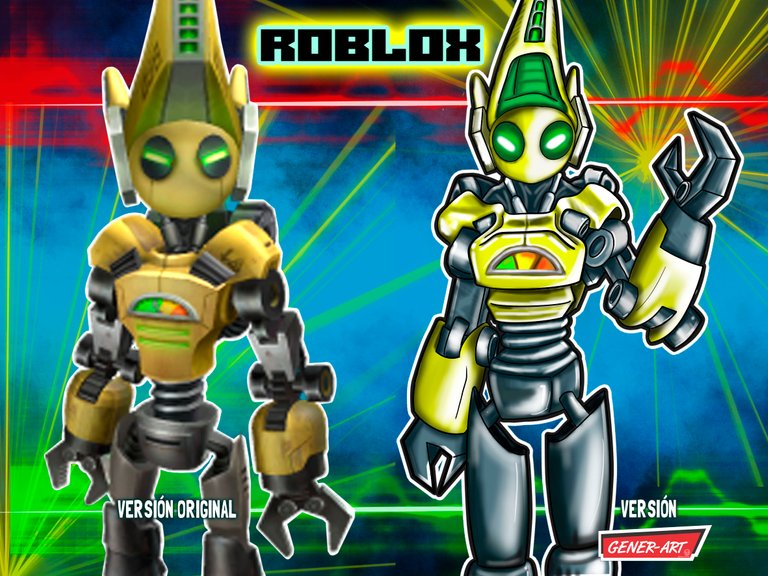 Mi versión es un poco más femenina 😏
My version is a bit more feminine 😏

TARJETA DE CUMPLEAÑOS
BIRTHDAY CARD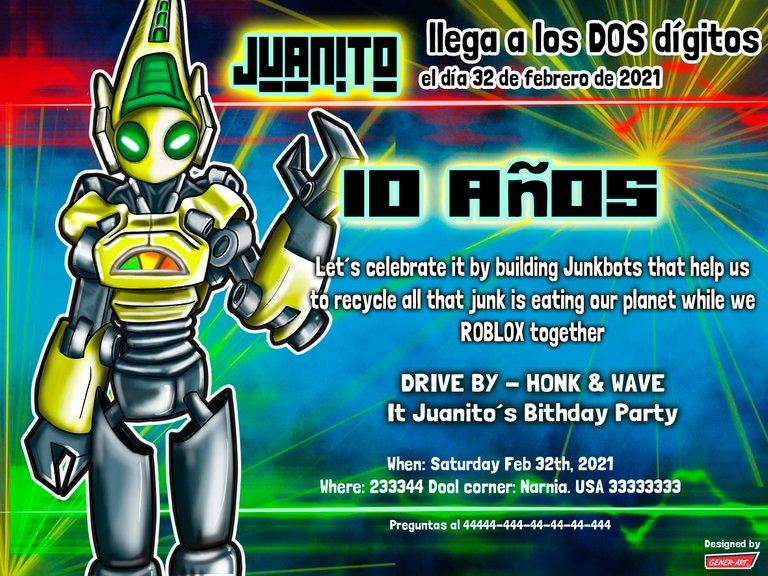 (Los datos reales de la tarjeta han sido modificados)
(The actual card details have been modified)

Es todo por los momentos, espero que sea del agrado de todos ustedes esta tarjeta de cumpleaños, estoy pensando en presentar las nueve tarjetas anteriores de los nueve cumpleaños que ya pasaron ¿Saben lo que eso representa? son nueve años de historia.
Mis redes sociales:
It's all for the moment, I hope you all like this birthday card, I am thinking of presenting the previous nine cards of the nine birthdays that have already passed. Do you know what that represents? it's nine years of history.

My social networks: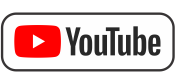 ---

NOS VEMOS EN LA PRÓXIMA PUBLICACIÓN
SEE YOU IN THE NEXT POST

Cortesía de @equipodelta

NOTA: todos los dibujos y pinturas hechos por mí tienen Derecho de Propiedad Intelectual, además tienen una historia ligada únicamente a mi persona y mi entorno, ya sean conocidos, familiares o amigos. Gracias por no plagiar.