It is the only bird that can fly backwards and the only one that could be suspended; its flight is perfect. The hummingbird is synonymous of balance in nature, and according to a Mayan legend, it symbolizes a presence, it is a messenger.

The anatomy of a hummingbird is privileged and its place in the ecosystem is fundamental in the cycle of flower pollination. Without animal pollination, many species of plants and animals would disappear, and thus humanity would lack food.
Es el único pájaro que puede volar hacia atrás y el único que se suspende; su vuelo es perfecto. El colibrí es sinónimo de equilibrio en la naturaleza, y según una leyenda maya, simboliza una presencia, es un mensajero.

La anatomía de un colibrí es privilegiada y su lugar en el ecosistema es fundamental en el ciclo de polinización de las flores. Sin la polinización animal, muchas especies de plantas y animales desaparecerían, y por ende, a la humanidad le faltaría alimento.
Fuente
---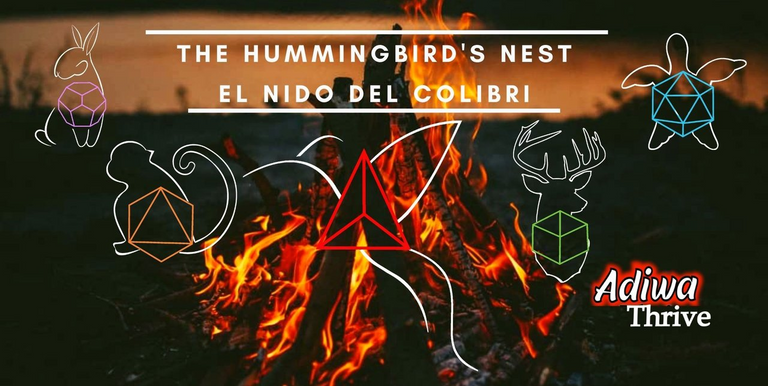 Just as the Hummingbird rests on the best-scented flowers to extract its nectar, this space aims to extract the substance of the best publications to continue the service of this colorful bird as a messenger of the Gods, making the ecosystem an abundant and diverse garden.

It is also necessary to say that I am salmon's cousin, and like me is able to go against the tide to fulfill nature
---
Así como el Colibrí se posa en las flores de mejor aroma para extraer su nectar, este espacio pretende extraer la sustancia de las mejores publicaciones para continuar el servicio de este colorido pajarillo como mensajero de los Dioses, haciendo del ecosistema un abundante y diverso jardín.
También es menester decir que soy primo del Salmón, y al igual que yo es capaz de ir contra corriente para cumplir con la naturaleza

Hola! // Hi!
mientras más conecto con el concepto de polinización más disfruto de las horas que invierto en curación, la experiencia más positiva es el 432hz Concert donde podemos vibrar musica y compartir publicaciones de manera orgánica, creo que este es un punto de encuentro y aunque existe una comunidad ya utilizando la tecnología blockchain junto con Discord, espero que estos espacios sean extendidos hacia nuevos usuarios y curiosos sobre el tema de las criptomonedas, la música es la manera más efectiva de llevar un mensaje y en el marco de la comunidad y la sanación en estos momentos de distanciamiento me hacen ver la utilidad profunda del espacio, la curación y demás puentes para entablar motivación y comunicación a los distintos usuarios que convergen allí y qienes también se han vuelto parte activa del espacio al invitar a sus amigos a escuchar un concierto con intención de sostener una energía de naturaleza en estos momentos de ruido emergente.
Últimamente en la colmena no existe una gran afluencia de autores y hay otros cuya dedicación podría ser mucho mayor, claro, todos tenemos tiempos distintos y nadie sabe las situaciones por las que alguien pasa, la intención es igual a mejorar de igual forma, siempre será mejor ser riachuelo de agua fresca para quien tenga sed y esté ya también en camino a ser riachuelo.
aunque en este presente existamos activos pocos usuarios tambien es un excelente momento para tener el mindset en las colaboraciones.

Lorenzo is using the space to vibrate his authenticity, every time I listen to him I enjoy life a little more, because I see nuances full of joy, very different from what I constantly see exposed in different facets of life, in spite of all that joy I understand that Lorenzo is going through moments of natural loss and just as he supports us from a distance with his vital energy I send pollination energies to his human work.
---
Lorenzo está usando el espacio para vibrar su autenticidad, cada vez que lo escucho disfruto un poco más de la vida, pues veo matices llenos de alegría, muy diferente a lo que constantemente me veo expuesto en distintas facetas de la vida, a pesar de toda esa alegría entiendo que lorenzo atraviesa momentos de perdida natural y así como nos apoya desde la distancia con su energía vital yo le mando energías de polinización a su obra humana.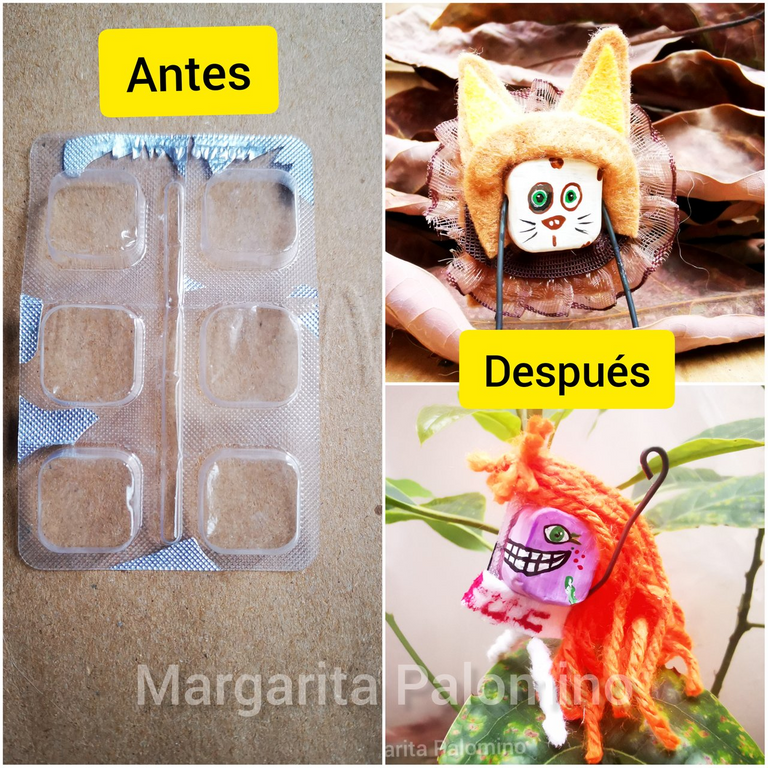 I am not dedicated to the area of crafts and my natural talent in the area is terrible, however, if I can appreciate in someone the creativity is in @marpa who every day is renewed in creations of the most special, I would love one day to see her make a movie in slow motion with the micro universe that every day is creating, today brings a recycling of material to bring life to new characters of the marpa-verse
---
No me dedico al área de las manualidades y mi talento natural en el area es terrible, sin embargo, si puedo apreciar en alguien la creatividad es en @marpa quien día a día se renueva en creaciones de lo más especiales, me encantaría un día verla hacer una pelicula en slow motion con el micro universo que cada día va creando, hoy nos trae un reciclaje de material para traer vida a nuevos personajes del marpa-verso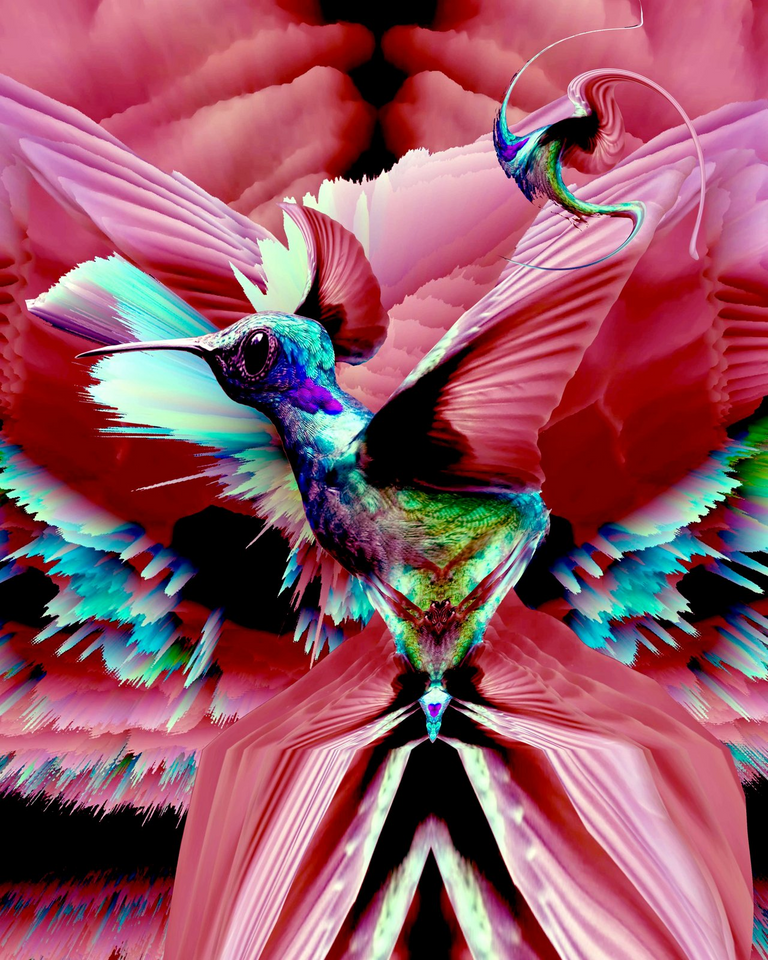 This post is a call of attention that should be constant about the use of this technology, it is in essence perfect and it is us who end up giving it a use that goes towards the long term decline of the whole ecosystem.
A new technology is within everyone's reach and that also means opportunism of the lowest caliber. In this post we touch on issues related to NWFP art and transparency when creating a work in this type of format.
---
Este post es un llamado de atención que debe ser constante sobre el uso de esta tecnología, ella es en esencia perfecta y somos nosotros quienes terminan dándole un uso que va en pro de la decadencia a largo plazo de todo el ecosistema.
una nueva tecnología está al alcance de todos y eso también significa oportunismo del más bajo calibre, en este post se tocan temas en relación al arteNFT y a la transparencia a la hora de crear un trabajo en este tipo de formato.

(Unsupported https://3speak.co/embed?v=coruscate/pjgcgqrd)
A podcast of interest to the community of musicians on the platform where @coruscate shares a talk with Daniele Sestagalli who gives us an insight into a blockchain music platform called Utopia Music.

Daniele brings to the audience different points where the blockchain technology intervenes within the traditional music industry process and provides a scenario undoubtedly worthy of study for every independent artist.
---
Un podcast de interés para la comunidad de músicos en la plataforma donde @coruscate comparte una charla con Daniele Sestagalli quien nos hace un insight sobre una plataforma de música en blockchain de nombre Utopia Music.
Daniele trae a la audiencia distintos puntos donde la tecnología blockchain interviene dentro del proceso de industria musical tradicional y brinda un escenario sin duda digno de estudiar para todo artista independiente.

This has been highlighted by this week, I invite you to delegate to the project if you have not done so before, the healing made from the heart is guaranteed.
---
Esto ha sido lo resaltado por esta semana, los invito a delegar al proyecto de no haberlo hecho antes, la curación hecha de corazón queda garantizada.

432hz Concert + Curation
Join this activity every Wednesday at 10 AM EST where medicine and healing music are connected in the framework of the cryptosystems to vibrate in tune with nature.



Not only curating but healing
Únete a esta actividad todos los miercoles a las 10 AM Hora Venezuela donde la música de medicina y la curación se conectan en el marco de las criptomonedas para vibrar en sintonía con la naturaleza.

No solo Curando, También Sanando

Utiliza los tags #naturalmedicine; #lotus; #palnet y #adiwathrive dentro de tus publicaciones y los bloques de curación de contenido de @adiwathrive te estarán leyendo


@imagenius

Supporting Natural Health Content on HIVE
Discord || Community