Saludos amigos, este es mi primer aporte a la comunidad The Anime Realm tambien soy un gran fan del anime y espero poder aportar positivamente a la comunidad.
Hace unas semanas comence a jugar "Pokemon adventures" un juego online hecho por fans al mejor estilo de los viejos titulos de nintendo, mientras comenzaba a jugar me di cuenta de que hay muchisimos "nuevos" pokemons muchos de ellos alucinantes, en realidad desconozco la gran mayoria despues de los viajes por el territorio Johto, pero es inevitable recordar con cariño las primeras aventuras por Kanto cuando solo eran "150 y nada mas".
Greetings friends, this is my first contribution to the community, The Anime Realm I am also a big fan of anime and I hope I can contribute positively to the community.
A few weeks ago I started playing "Pokemon adventures", an online game made by fans in the best style of the old nintendo titles, while I started to play I realized that there are many "new" pokemons, many of them amazing, I don't really know the the vast majority after trips through the Johto territory, but it is inevitable to remember fondly the first adventures in Kanto when they were only "150 and nothing more".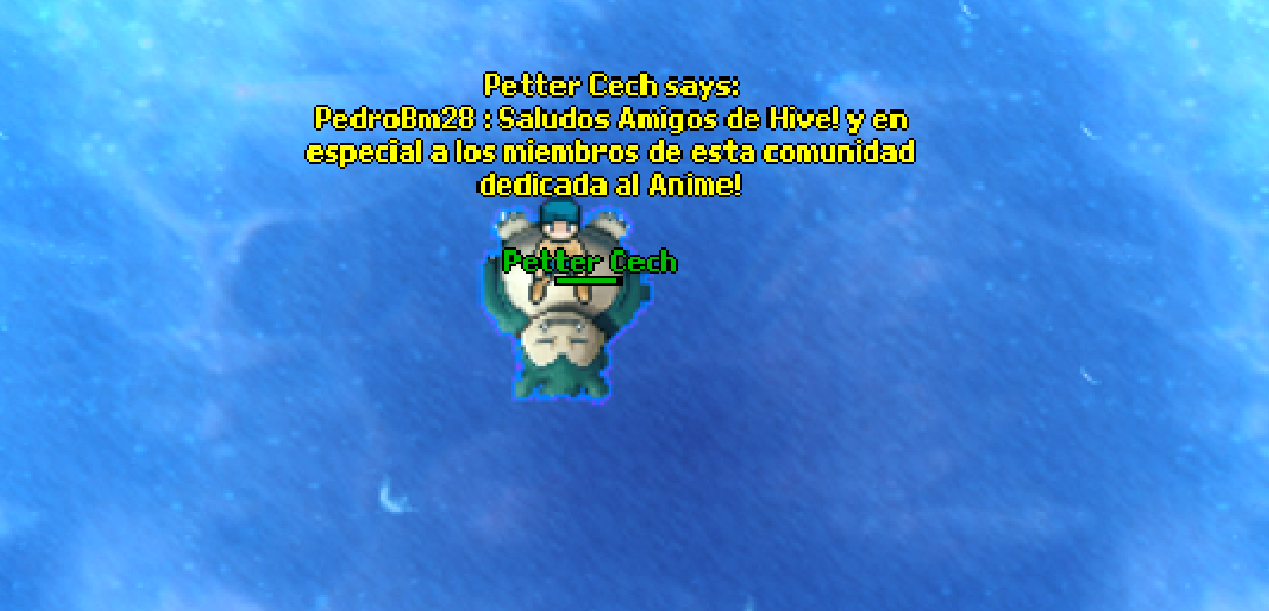 Grandes aventuras que marcaron mi infancia por lo que es imposible ver un Snorlax y no recordar momentos felices, si naciste por el año 1990 creo que también recordarás a algun pokemon de la primera generación con cariño.
Sin duda lleno de momentos felices, de bromas y chistes, pero también con momentos trágicos, despedidas tristes y muchos de momentos épicos que no se olvidan.
Lo que me ha motivado a escribir los momentos más memorables que recuerdo de Pokemon, cabe resaltar que no estoy basado en ningún dato solo en mis recuerdos.
Great adventures that marked my childhood so it is impossible to see a Snorlax and not remember happy moments, if you were born in 1990 I think you will also remember some pokemon of the first generation with affection.
Certainly full of happy moments, jokes and jokes, but also with tragic moments, sad goodbyes and many epic moments that are not forgotten.
What has motivated me to write the most memorable moments that I remember from Pokemon, it should be noted that I am not based on any data only in my memories.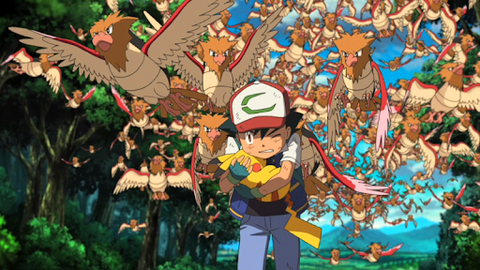 Desde el primer momento en el que estuvieron en peligro, Ash el joven entrenador de Pueblo Paleta nunca dudo en proteger a su amigo aunque aun no se llevaban bien puesto que Pikachu no lo reconocía como su entrenador o su amigo.
From the first moment they were in danger, Ash the young coach of Pallet Town never hesitated to protect his friend, although they still did not get along since Pikachu did not recognize him as his coach or friend.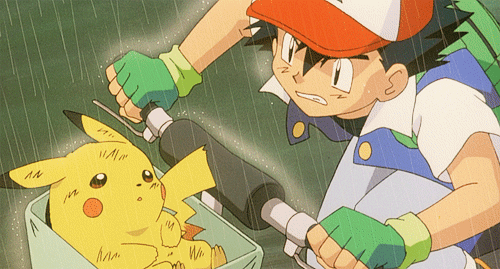 Nos deja varias enseñanzas y muestras de verdadera lealtad hacia un compañero, la mirada de un Pikachu herido al ver que su entrenador lo esta dando todo para salvarlo dice mas que mil palabras.
He leaves us several teachings and samples of true loyalty to a partner, the look of a wounded Pikachu when he sees that his trainer is giving everything to save him speaks more than a thousand words.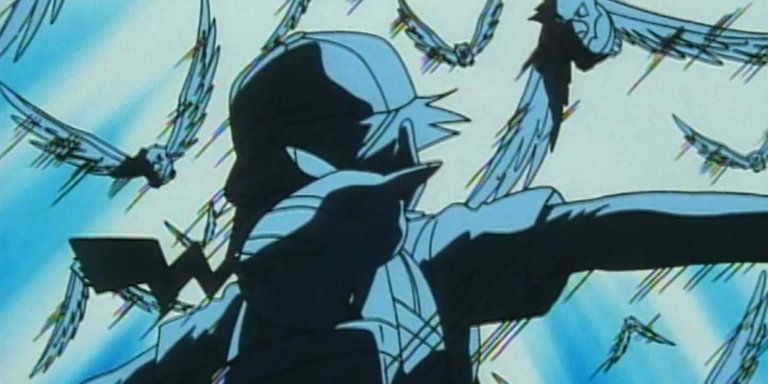 Dejándonos uno de los momentos mas emblemáticos de la serie, un "impact trueno" legendario capaz de vencer a toda una parvada de Spearow's, desde ese momento serian amigos inseparables.
Una historia sumamente triste y conmovedora que recuerda lo cruel que pueden llegar a ser las personas al abandonar una mascota, el relato de este pequeño charmander nos trae una gran reflexion.
Leaving us one of the most emblematic moments of the series, a legendary "impact thunder" capable of defeating a whole flock of Spearow's, from that moment they would be inseparable friends.
An extremely sad and moving story that recalls how cruel people can be when they abandon a pet, the tale of this little charmander brings us great reflection.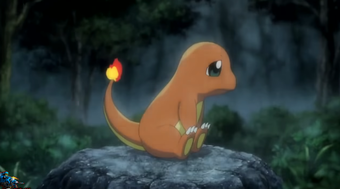 Abandonado por su entrenado en una roca con la promesa de que volveria, el joven charmander decidio esperarlo dia y noche hasta el cansancio. solo por ser considerado "debil".
Abandoned by his trained on a rock with the promise that he would return, the young charmander decided to wait for him day and night until exhaustion. just for being considered "weak".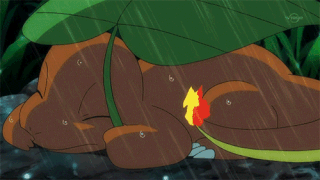 Aferrado a la esperanza esperaba bajo la lluvia, menos mal ash y sus amigos escucharon hablar a su antiguo entrenador y comentar como lo había abandonado, estos fueron a su rescate y a pesar de pasar la noche grave por la mañana ya se había escapado para seguir esperando.
Pero como todo lo falso tiene un final, este amigo luego de ayudar a vencer al equipo rocket y mostrar su potencial pudo encarar a su entrenador y darse cuenta de que lo engaño decidiendo así unirse al viaje con Ash y sus amigos.
Esta historia en lo personal me conmovió y nos deja una lección de vida de algo que nunca hay que hacer muchas mascotas y personas sufren por el abandono, afortunadamente esta historia tiene un final feliz.
Clinging to hope, he waited in the rain, thank goodness Ash and his friends heard his old coach speak and comment on how he had abandoned him, they came to his rescue and despite spending a serious night in the morning he had already escaped to continue waiting .
But since everything false has an end, this friend after helping to defeat the rocket team and showing his potential was able to face his coach and realize that he was deceiving him, thus deciding to join the journey with Ash and his friends.
This story touched me personally and leaves us a life lesson of something that you should never do, many pets and people suffer from abandonment, fortunately this story has a happy ending.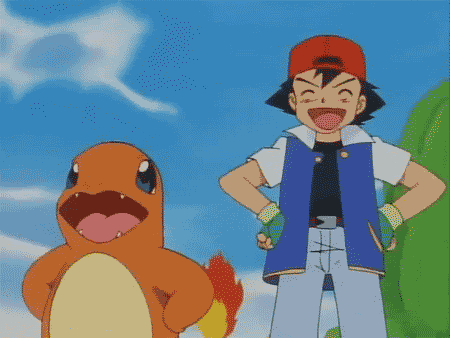 Como no mencionar a nuestros divertidos villanos jessie james y meowth en esta travesía por los recuerdos y la nostalgia, al recordar vienen a mi mente mil intentos fallidos por robarse a Pikachu muchos chistes, muchas risas y un gran lema.
Pero como olvidar el día en que jessie, james y meowth lucharon y lo dieron todo por salvar a sus amados arbok y weezing de las manos de un cazador furtivo.
Not to mention our funny villains Jessie James and Meowth in this journey through memories and nostalgia, remembering a thousand failed attempts to steal Pikachu many jokes, many laughs and a great motto come to mind.
But how can we forget the day Jessie, James and Meowth fought and gave their all to save their beloved arbok and weezing from the hands of a poacher.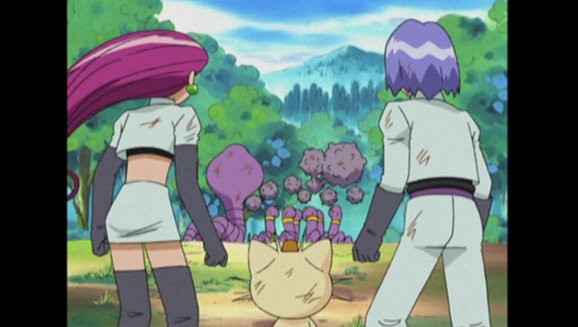 Creo que de todas las despetidas triste que nos trae Pokemon esta es la mas notable de verdad un golpe al corazon.
I think of all the sad farewells that Pokemon brings us this is the most notable truly a blow to the heart.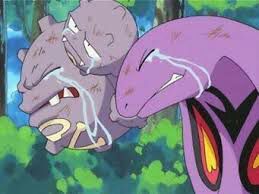 Fue una obra de amor y coraje lo que nos muestra que no eran tan malos después de todo, el llanto de arbok y weezing al huir me dice que entienden el sacrificio que hacen sus entrenadores por ellos y entienden que el adiós es para siempre.
Soy ese tipo de persona que aun espera que algun dia los guionistas tengan compasión y los reencuentran, eso sería muy bonito.
Espero que les haya gustado mi primer aporte a la comunidad, si tienes alguna opinión o consejo es bien recibido, también puedes comentar cual es tu Pokemon favorito.
Me despido, saludos a todos.
It was a work of love and courage which shows us that they weren't so bad after all, the crying of arbok and weezing on the run tells me that they understand the sacrifice their coaches make for them and they understand that goodbye is forever.
I'm that kind of person who still hopes that one day the writers will have compassion and meet them again, that would be very nice.
I hope you liked my first contribution to the community, if you have any opinion or advice it is well received, you can also comment which is your favorite Pokemon.
I say goodbye, greetings to all.